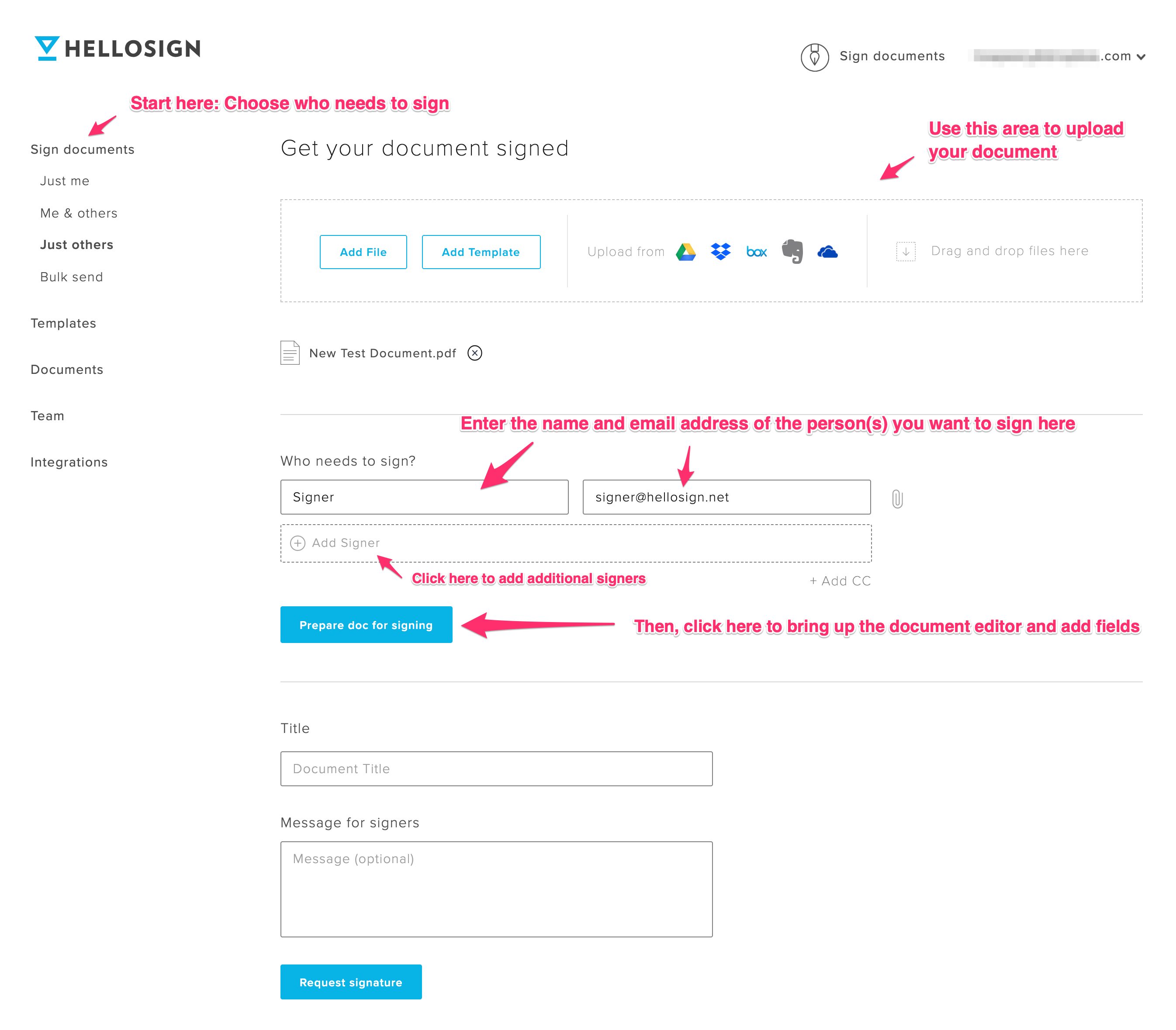 Click the Sign documents tab in the left column below our logo and choose "Just others" or "Me+others".
Next, upload the document. You can do this directly from your hard drive, via one of the integrated cloud services such as Google Drive, or simply drag and drop the document into the space indicated.
Then enter the name and email address of the person(s) you wish to have sign.  If more than one, use the "Add signer" link to add more signers.  You can add up to 20 signers per document. Then click the "Prepare docs for signing" button.  
The left-hand side menu will display all your signer fields. Click the "Signature" field button, then click in the location where you'd like the signature placed on the document. You can reposition it if you need to by clicking on the field you just placed and dragging it to the exact placement you need. 
If there is more than one signer, make sure that the correct name is selected in the drop-down menu in the right-hand side editor menu.
If you need text fields, tickboxes or dates filled in, select the correct button, then click wherever you want to place the field and assign it to the correct signer.
Once you have finished, click "Continue" in the upper right-hand corner of the page.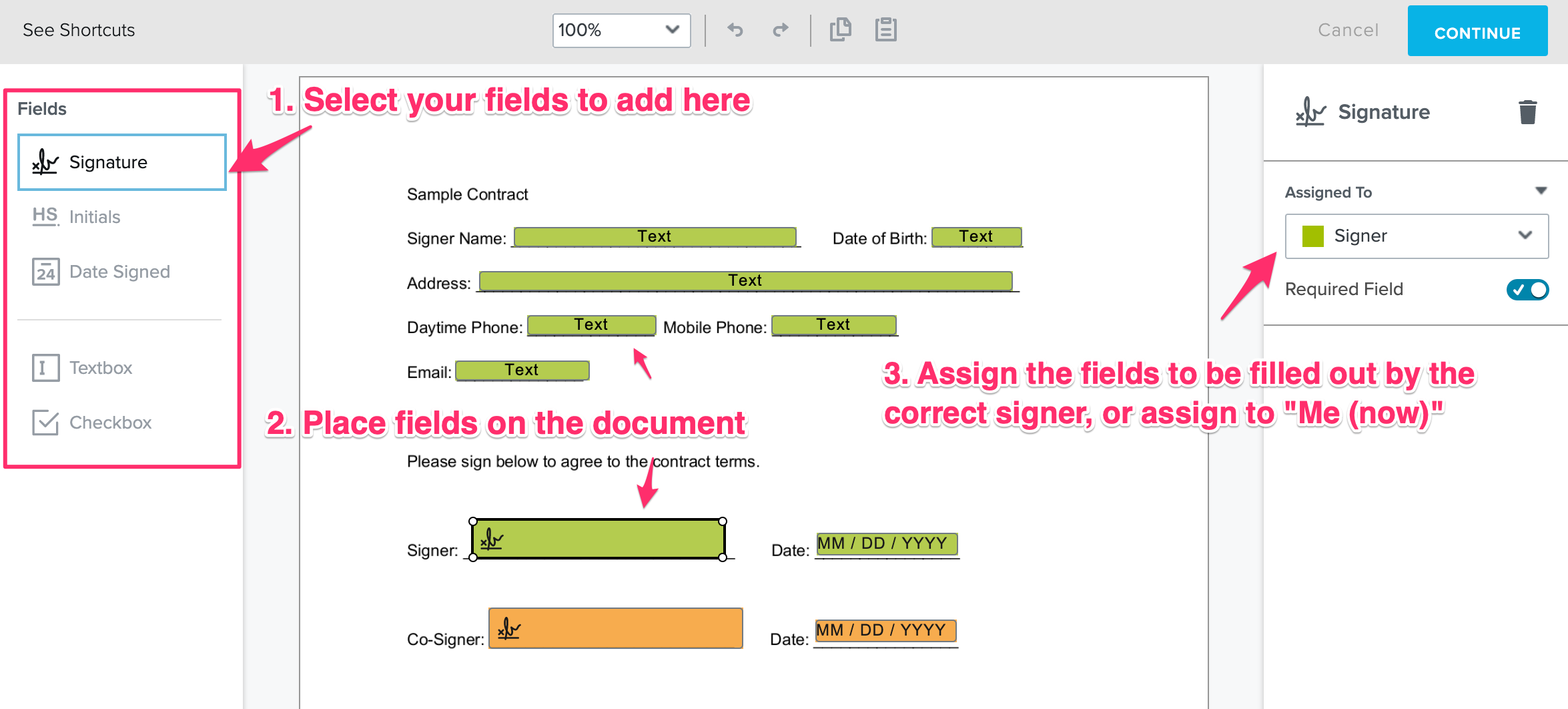 8. Lastly, you're able to add a message to appear in the body of the signature request email that your signer will receive.  Next, to send the document, click the blue "Request signature" button at the bottom of the page.