It looks as though you tried to access or sign the document via an email that you previously received. As the message suggests, you may have already signed this signature request, or the sender has deleted the document, thus preventing you from signing.
You can also confirm whether you have any pending documents awaiting your signature by doing the following:
Log in to your HelloSign account
Click on your Documents tab on the left-hand side of the page
Filter by "Awaiting my signature"
If there are any pending documents that need your signature, simply click on the blue link to "Sign now"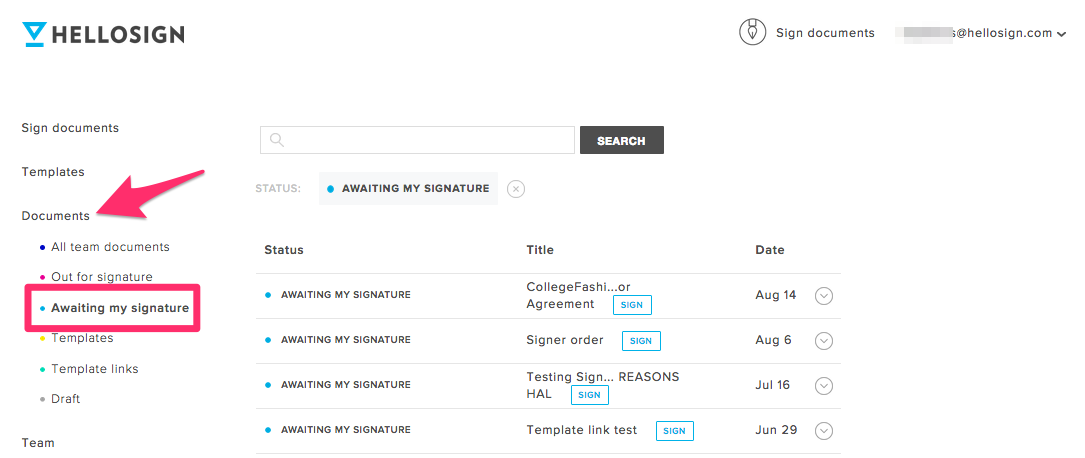 If you would like to view, print or save your fully-executed document, here is how you can do so:
Once signed in to your account, go to Documents on the left-hand side navigation.
Then click the arrow next to the document's title and select "Download". This will save the document to your hard drive.
When the document has been downloaded to your computer, you can open it with your PDF viewer, and print directly from there.