When you're setting up a document for someone to sign, whether from the "Sign documents" tab or "Create template" tab:
Click  the "+Add signer" button to add signers to the document.
When you add signers, the "Assign signer order" option will appear with a tickbox next to it.
Once you tick the "Assign signer order" box, you'll notice that up/down arrows appear to the left of the signer role.  
You can use those arrows to rearrange the order of signers.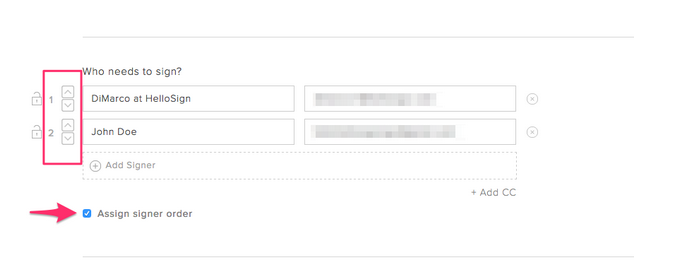 Once signer 1 has signed the document, signer 2 will be prompted via email that it's their turn to sign, and so on.