With in-person signing, you can set up a template on an iPad or tablet so a client or customer can sign the form in person using their finger. 
In-person signing is available on Standard and Premium plans.
Note: in-person signing is intended for single signer documents only. If you need to have more than one person sign a document, you'll need to send the request via the web app. 
Why use in-person signing? 
Consider in-person signing for any situations in which your customers or clients need to sign a standard form in person, such as waivers or intake forms at gyms, yoga studios, ski resorts, etc. 
How to set up a document for in-person signing
Sign in to your account.
Click Create a template.
Click Create link to create a template link.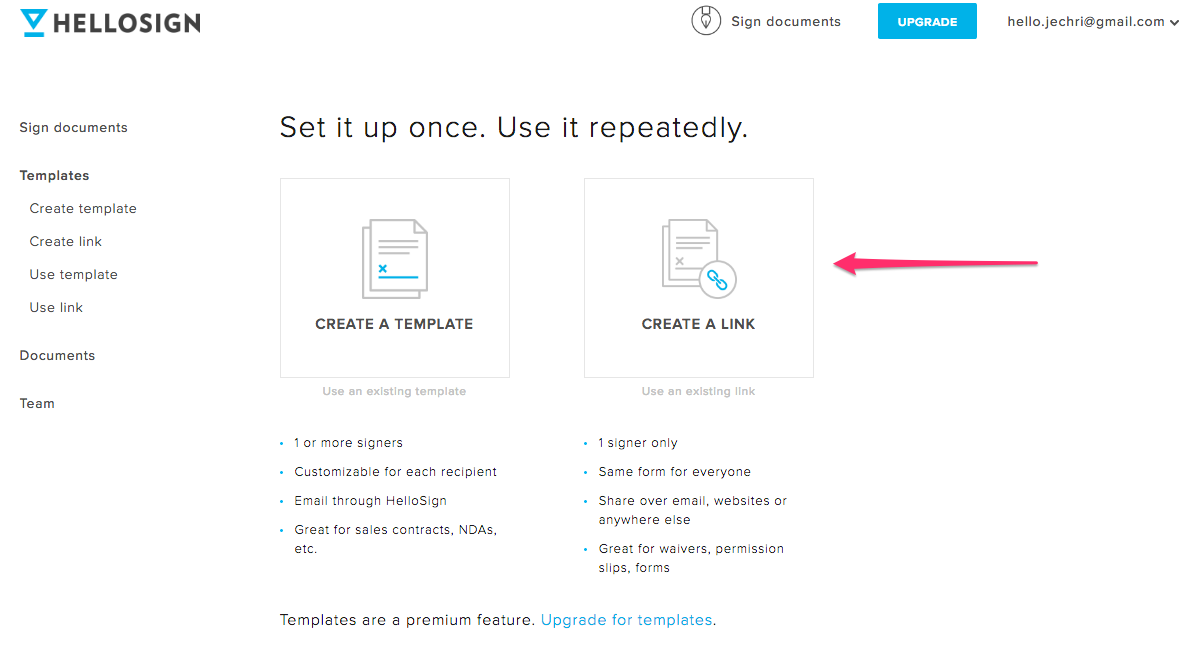 Once you finish creating a template link, the unique ID and URL for the link will be provided. To continue:
Click Activate in-person signing.
Review the information and click Enable in-person signing.
Review the instructions on setting up your tablet for in-person signing.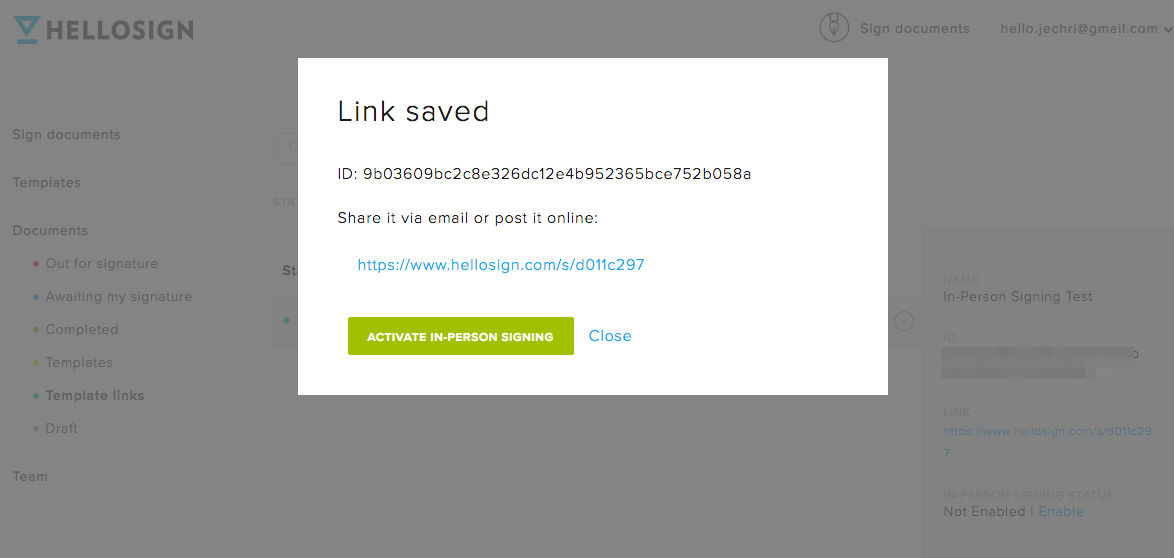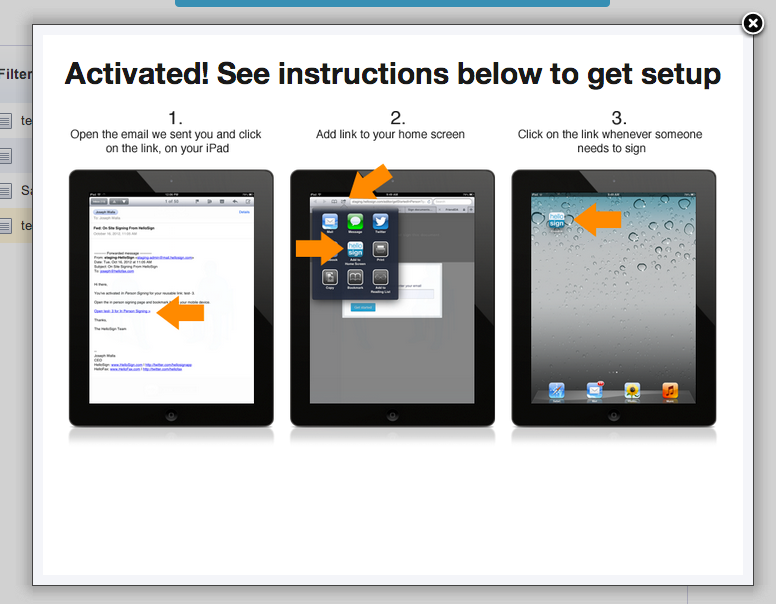 Follow the instructions in the pop-up to activate in-person signing on your iPad or tablet.
Note: an Internet connection is required to use in-person signing.