What is in-person signing? 
In-person signing is a premium HelloSign feature available to paid HelloSign Business senders that lets you set up a template on your iPad or tablet. Then, your client or customer can sign the form with you in person, right on your iPad or tablet, using their finger. It is important to note that in-person signing is intended for single signer documents only. If you need to have more than one individual sign the document, you'll need to send the request via the web app. 
Why use in-person signing? 
In-person signing is great for waivers or intake forms at gyms, yoga studios or ski resorts – really, any instance in which your customers or clients need to sign a standard form in person, and you don't want to deal with keeping track of all the paper.
How do I set up a document for in-person signing? 
1. To start, sign in and click on the "Create template" tab, and then select "Create link".
Need help setting up a template link? Click here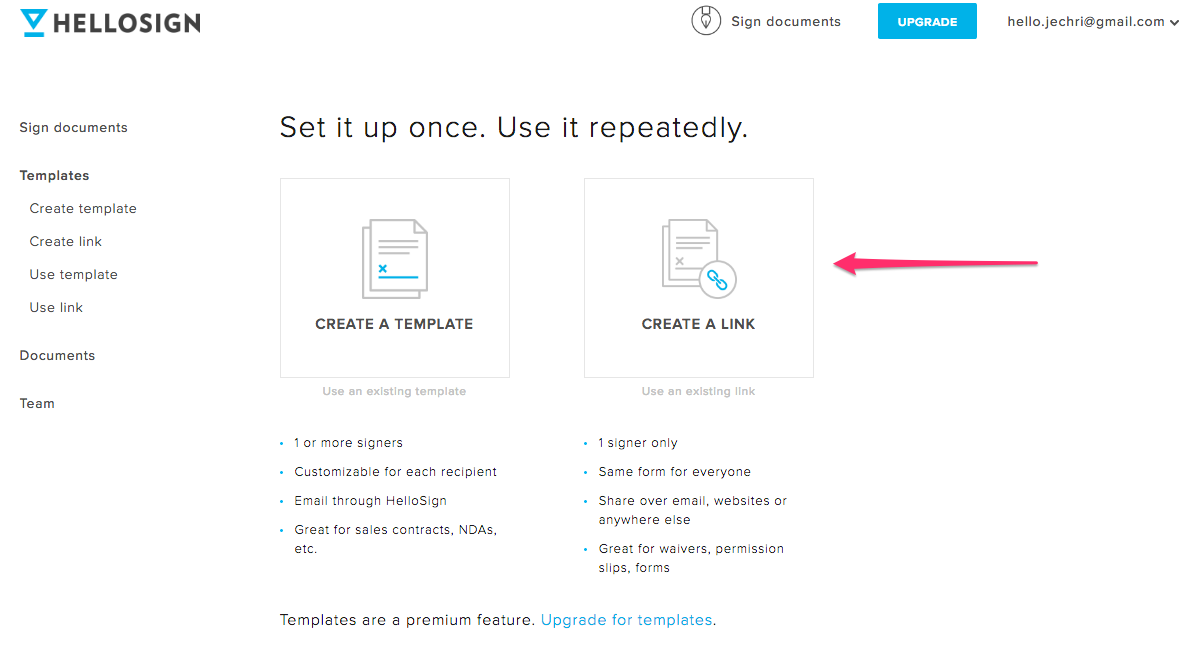 2. Upload the file that you wish to have signed, create a name for the signing role, and then prepare the document for signing.  This will allow you to place signature fields, text fields and other tools on the document to be updated by the signer.
3.  Create a title for the document, and then click on "Create link". Once you click "Create link", a window will pop up with the unique ID for the link and the URL that you can use to send to signers so that they can access the link.  
4. There will also be a suggestion to "Activate in-person signing".  Click this button.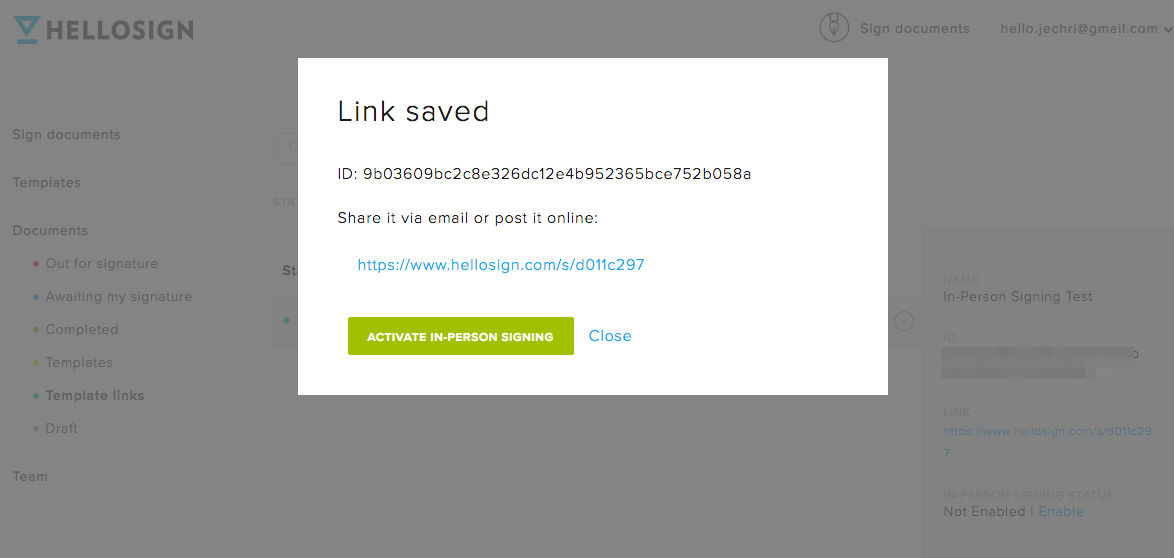 5. Another window will pop up briefly explaining what in-person signing means.  Click "Enable in-person signing".  This will then give you instructions on how to set it up on your tablet.
6. Follow the 3-step instructions in the pop-up to activate in-person signing on your iPad/tablet for the document you created.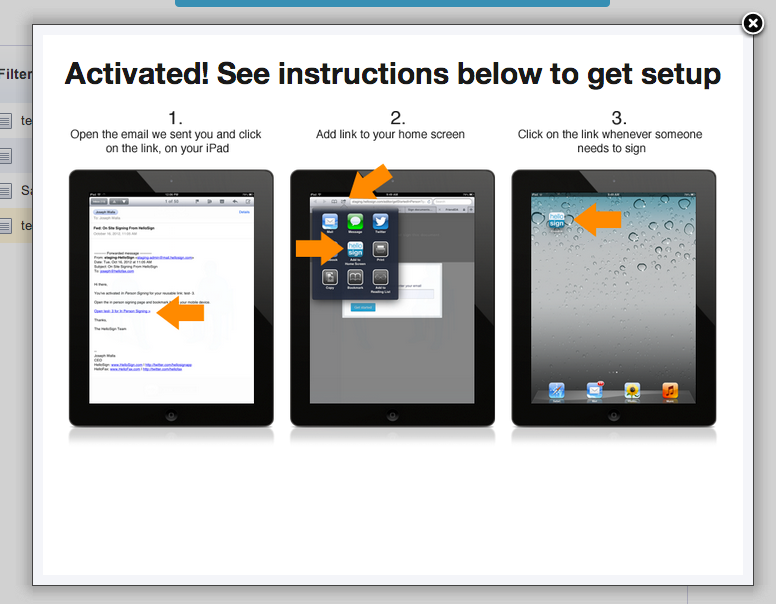 **Please note that an Internet connection is needed to use in-person signing.