If you have a form that you need to send again and again to different people, you may use a template to set it up once. 

You may also set certain variable fields for you (the sender) to fill out each time you send it off. This feature is known as merge fields.

Similarly, you have the ability to add tickboxes to a template so that you can tick (or not tick) a box before sending a template off to your signer. 

You can access your stored templates on your Documents page, and you can share templates that you've created with your teammates so that they can use them as well. 

Just log in to HelloSign and click the "Templates" tab on the left-hand side navigation, and then select "Create template" to get started. For step by step instructions, see "How do I create a template?"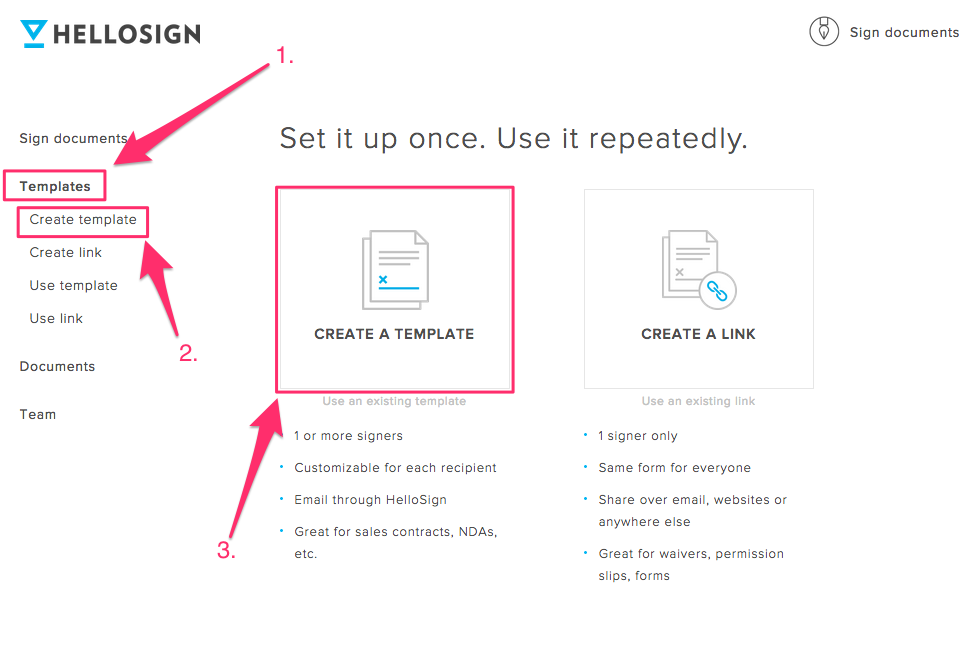 Note: templates are a premium feature, therefore only paid senders have access to them. Pro senders may use one template, and Business teams may use between 5 and 20 templates, depending on their plan.