Notifications for templates and template links are automatically set to 'on' for the template creator/owner, as well as all team admins. Notifications are also 'on' for any members of the team that template/template link access has been shared with by the creator/owner. Note that all templates and template links are shared with team admins by default and notifications are turned ON. 
If you no longer want to receive notifications, you can either ask the template/template link owner or a team admin to remove this access for you, or you can keep access but turn off notifications yourself. 
1. Removing template/template link access
The creator of the template can go to the template they created and remove member access from the Team access page. To do this, go to your Documents tab and select Template or Template link. Then click on the small arrow to the right of the template and select Team access.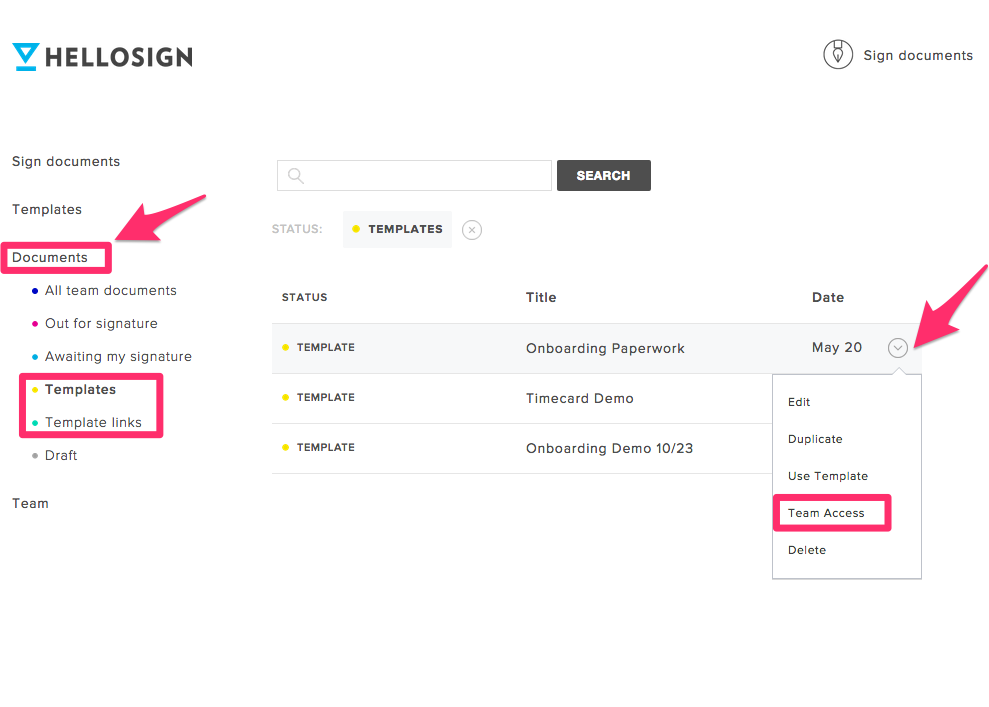 Then remove the tick from the box next to the email. Don't forget to click Save!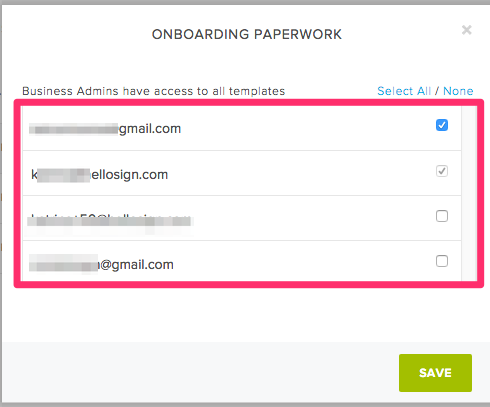 2. Changing Template link notifications
The second option is for you to turn off template link notifications, and you can do this yourself. Go to your Documents tab, then select Template links. This will display the menu of template links you have access to. Find the template link you want to change the notifications for and click on the title so the menu to the right pops out. You should see name, ID, link, in-person signing status and receive signed copies.  Click Disable under Receive signed copies to turn notifications off.
NOTE: If you are the owner or creator of a template link, you will not have the option to disable notifications. If you absolutely need this disabled, feel free to contact support@hellosign.com for assistance.