1. To create a template, log in to your HelloSign account and click on 'Create template' in the left-hand navigation bar. Select the 'Create template' option on the left.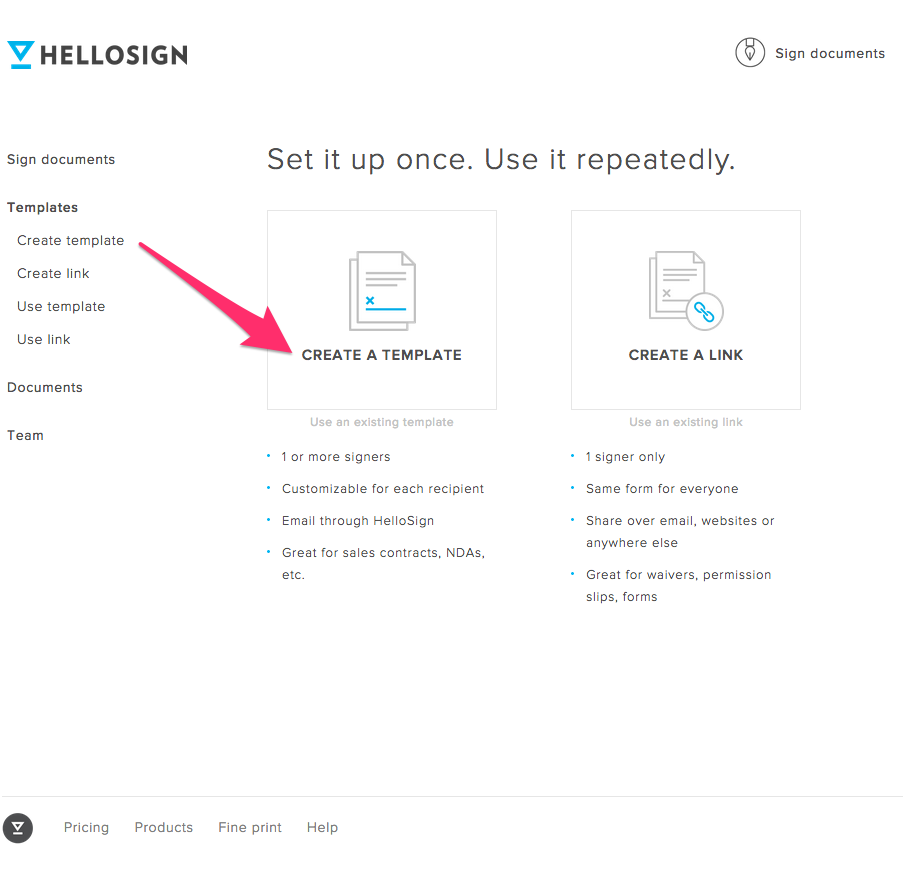 2. Upload the document that you'll be using as a template.
3. Create the necessary signing roles. ­ If only one person needs to sign, then that is one role. Click Add role to add additional signers.
4. Click the 'Prepare docs for signing' button. This will open the editor you can use to set up the form. Select the text, date, signature or tickbox along the left-hand side of the page, then click wherever you want that field to be placed on the form. You can drag the field around to reposition it.
If you need to fill in certain variable fields each time you use the template, you can do so with our merge fields feature or 'Sender' option when choosing who will fill out this field.
5. Once you have finished, you can save the document, give it a title and click 'Create template'.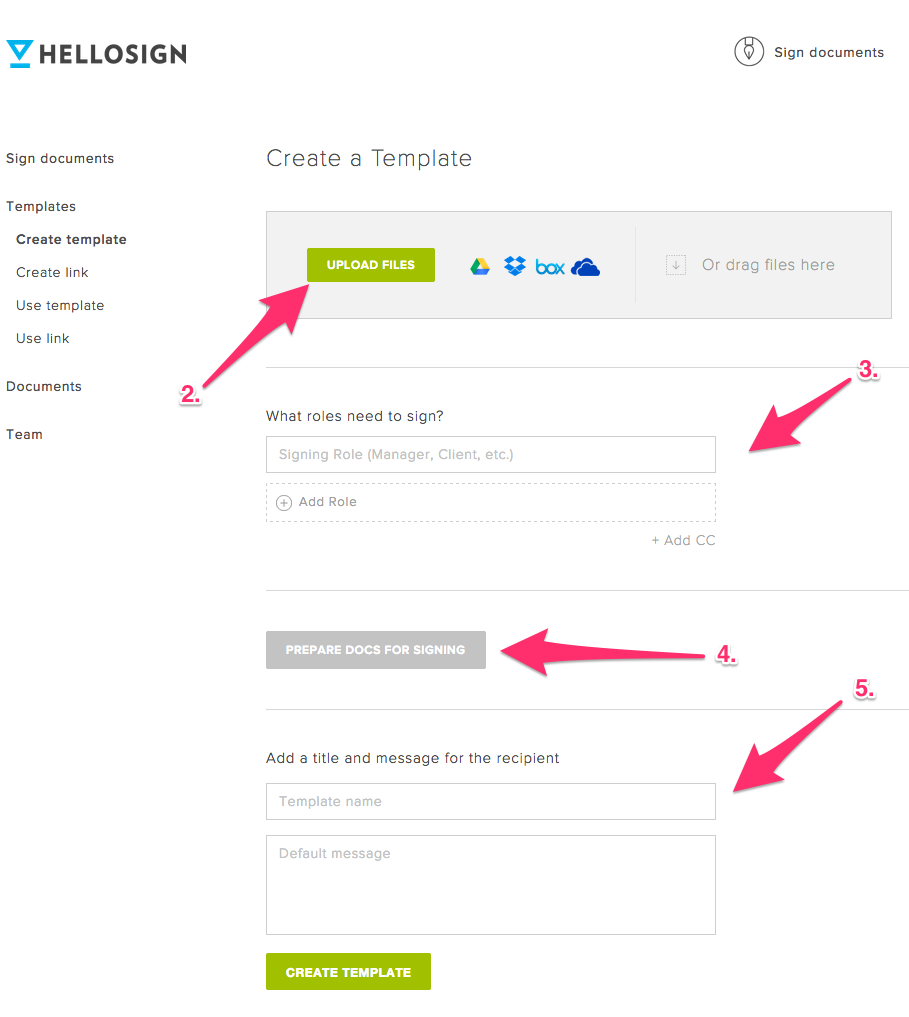 Whenever you need to use the template, click on 'Documents' in the left-hand navigation and click 'Templates' to see all of your templates. Click the down arrow to the right of the template that you want to use, and select 'Use template'.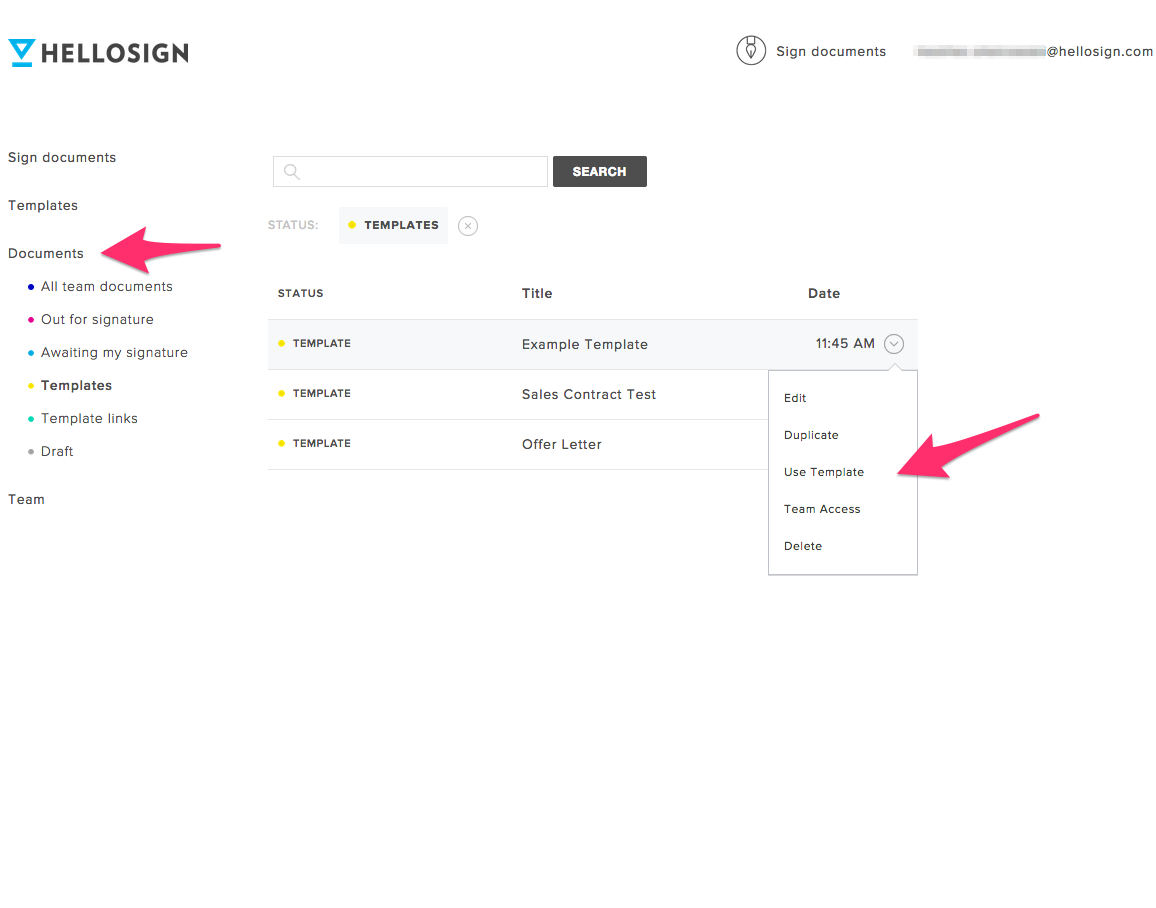 We also have a great blog post that further details template features: How to use HelloSign templates