Withdrawing a signature request is simple and quick! To withdraw a signature request:
1. Find the request listed on your "Documents" page.
2. Click the down arrow next to the document.
3. Select "Cancel" from the drop-down menu.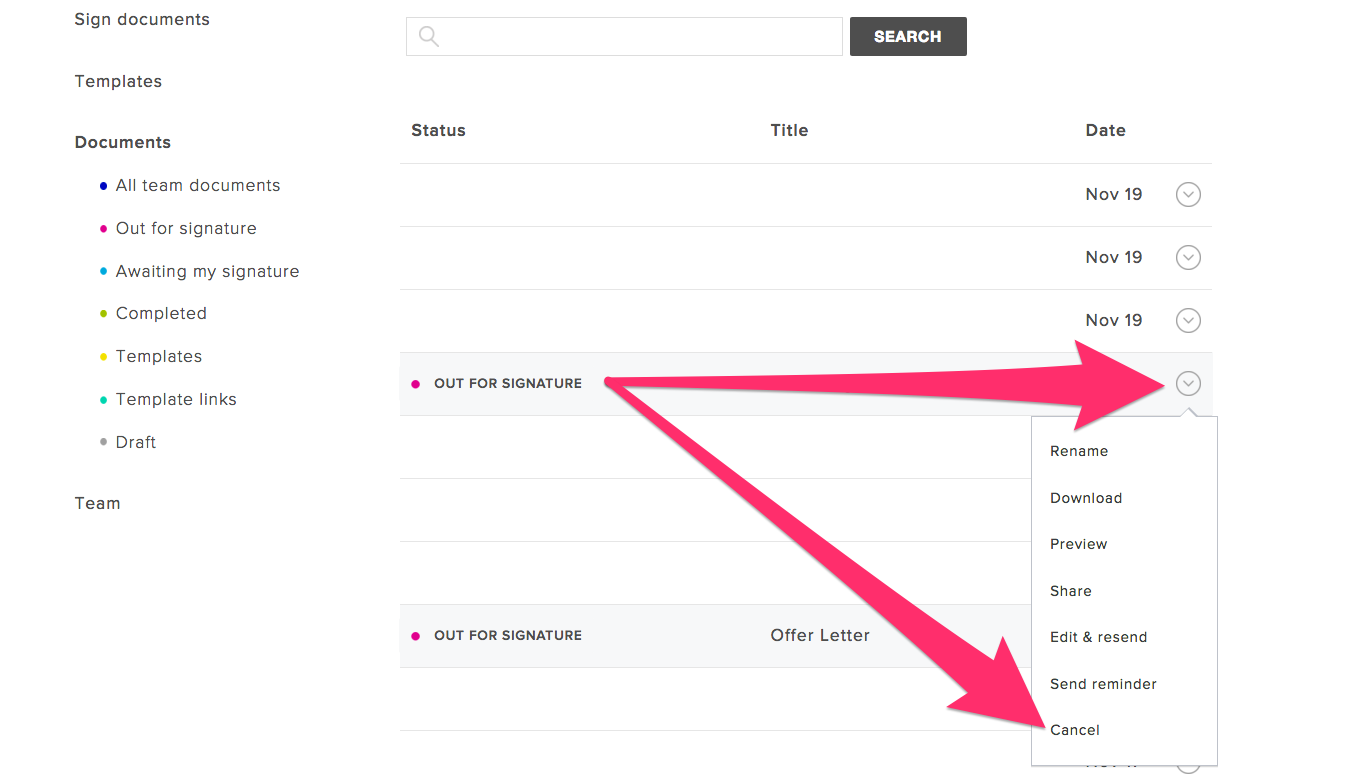 Please note that if all the signers have completed the document, you cannot cancel the signature request. In that situation, you would need to delete the document instead.