To sign a document you received via HelloSign:
1. The signing experience starts with an email from HelloSign informing you of a signature request. Select "Get started" in the blue box.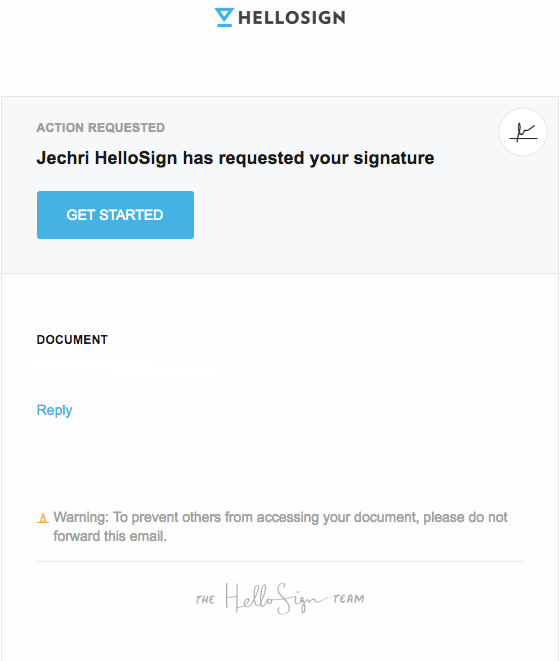 2. A new window will open with the document you need to sign. Select "Get started".
3. A green box will indicate where your signature is required. If other actions are required (such as initials or a tickbox), you will be prompted with the appropriate action and a green box.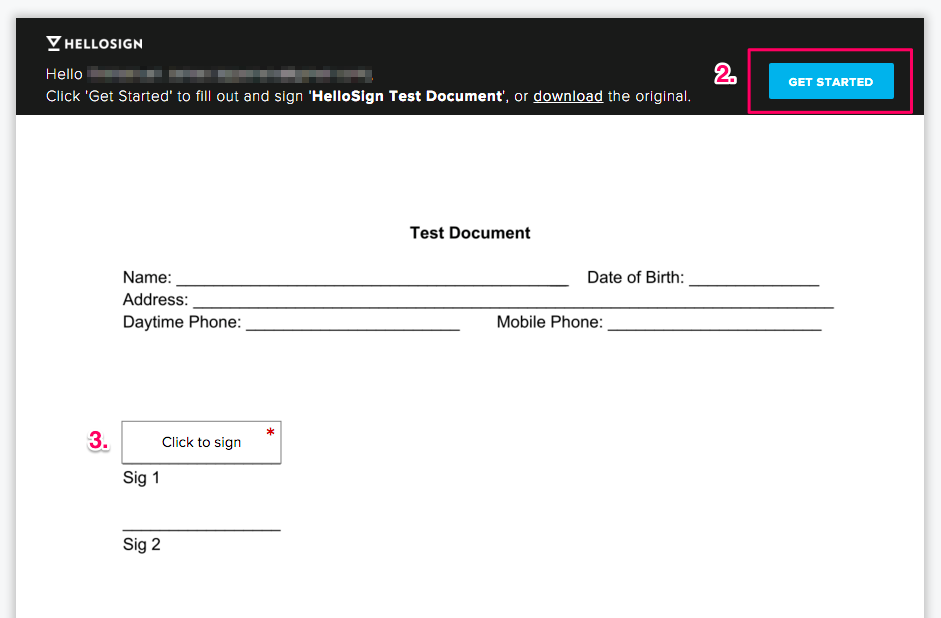 4. You'll be prompted, once you've completed all of your action items, to click Continue in a blue box at the top right.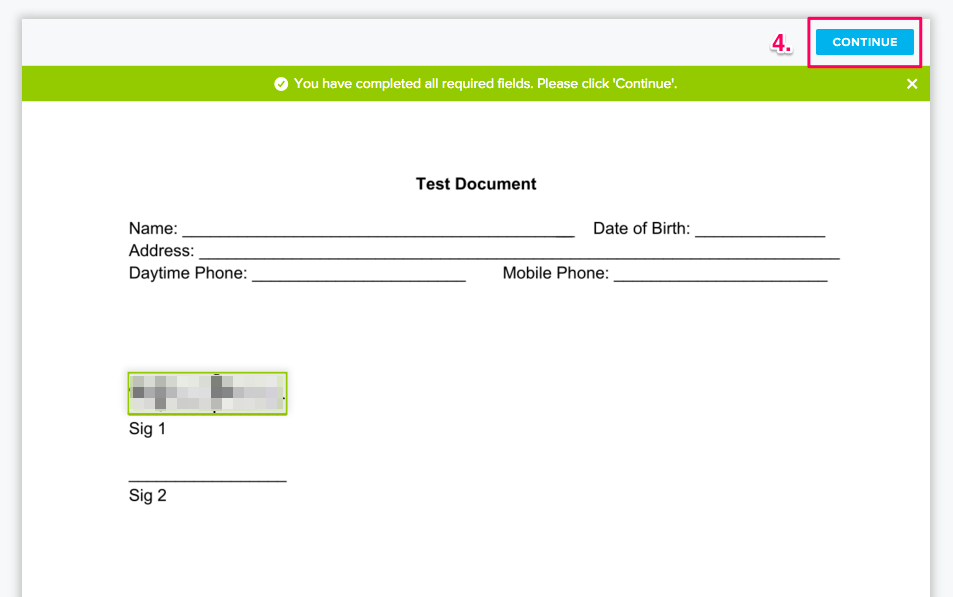 5. On the next screen, you will have to confirm that you "Agree" to sign the document. If you agree to the terms, your portion of the document will be complete and you will be directed to a final page.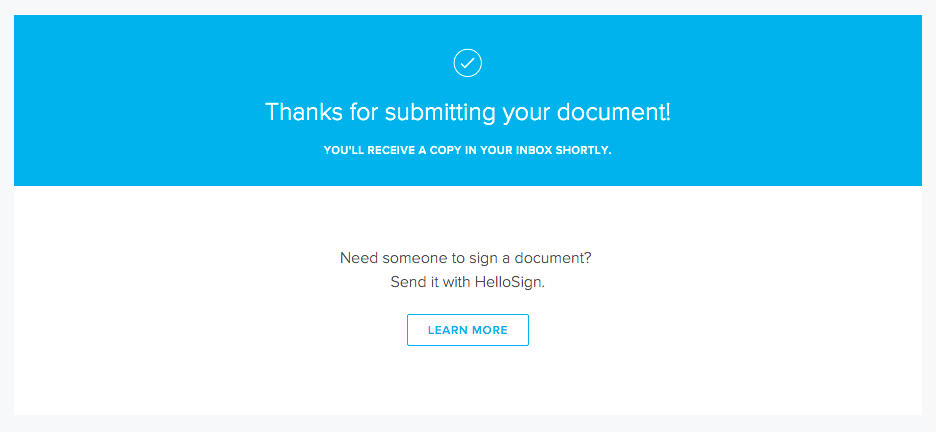 You do not need a HelloSign account in order to access the document or complete a signature request. A PDF copy will be emailed to you, unless the sender has requested for this option to be removed.
Once you sign the document, we email the executed version to you (and the sender) and give you the option of creating a password to access the document on HelloSign if you choose. Creating a password is completely optional!
We do not market or advertise to your clients in any way unless they choose to create a password and sign up for a HelloSign account. If you are being asked to sign in, you have probably signed a document via HelloSign in the past, created a password, and don't recollect doing so. You may choose to bypass it, but if you enter a password or have entered one previously, you will be asked to sign in the next time you use HelloSign. All of your previously signed documents will be under this login.