Bulk send allows users to send out a large number of requests to different signers at one time. So instead of having to send out these requests one by one, you can send them out in batches of 250. One important things to note – bulk send requests must be done with a template, and can only be for single signers. Follow the steps below to send out requests in bulk. 
Locate the 'Bulk send' option in the main menu on the left-hand side of your screen or in the drop-down menu that populates when you hover over 'Sign documents' in the upper right-hand corner of the screen. 


Select your template. Note that it must be a single signer template.
Upload your CSV. Your document needs to contain the signers' names and email addresses. An example CSV input might look like the following:

name, email_address
Albert Einstein, albert@einstein.com
Andrea Einstein, andrea@einstein.com


Optional: You can add text fields or tickboxes to be embedded in your document. To include these custom fields, ensure that the name of the field in your CSV matches exactly (case-sensitive) the way you entered it in its label when creating the template, then add '_field' to the end of the name. For example: address_field

You will receive a confirmation email about your bulk send request. All signers will receive an email with the request to sign the document.
     6. You can track your bulk send jobs under  "Documents" → "Bulk send".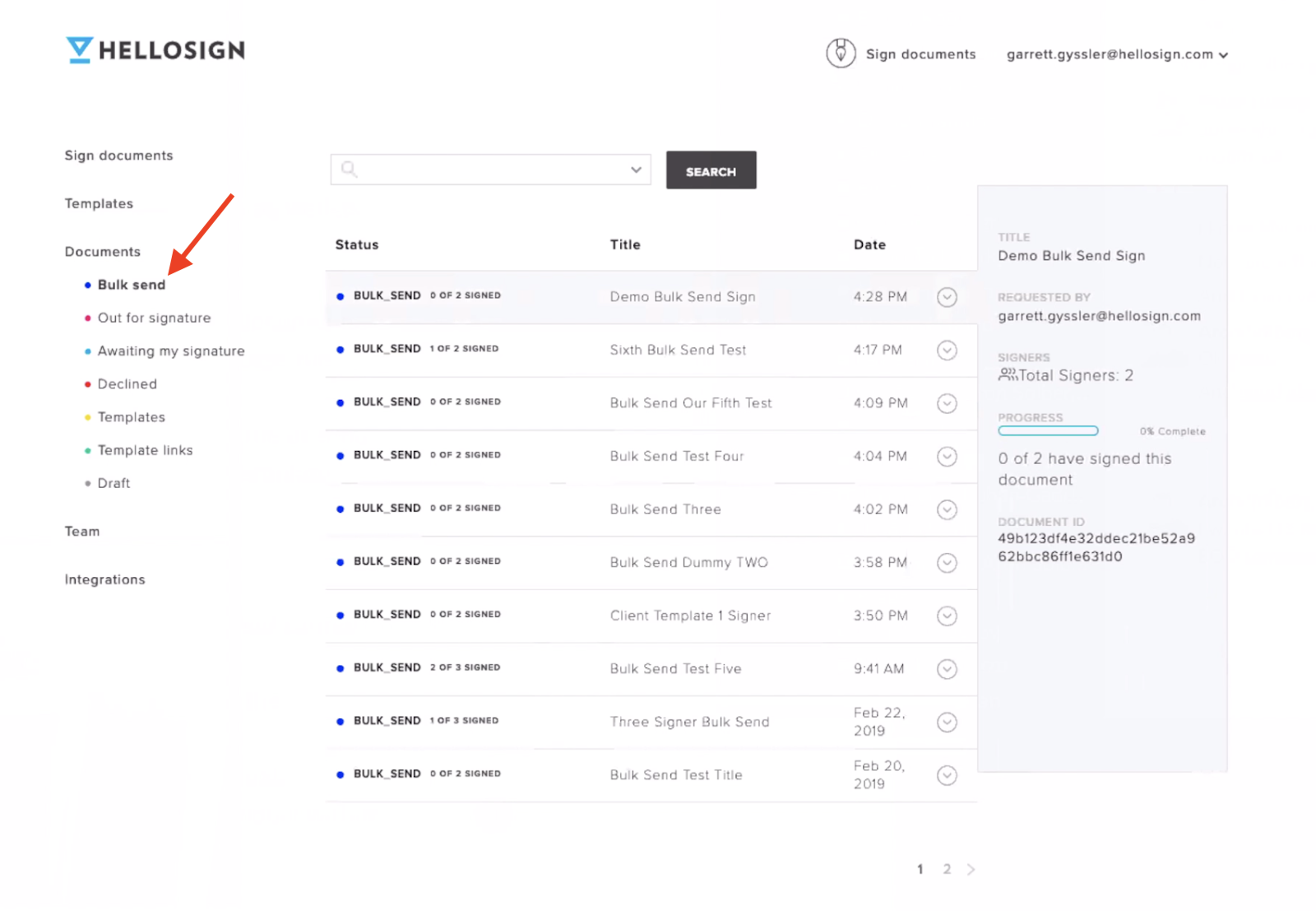 7. When hovering over an individual document, 'Download signed' will email you a zipped file of all signed documents. Note that this is only possible if at least one signer has signed the document.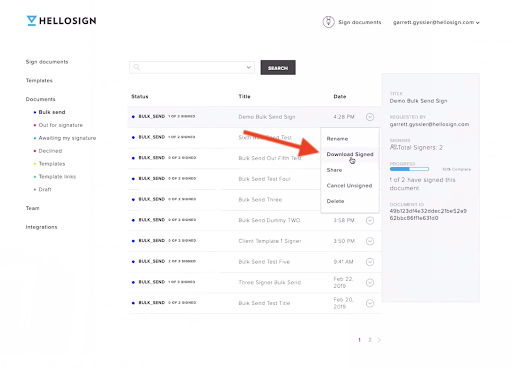 **Please note: this feature is only available on the Enterprise Plus plan. If you're interested in Bulk send, please contact sales@hellosign.com for more information about our plans.