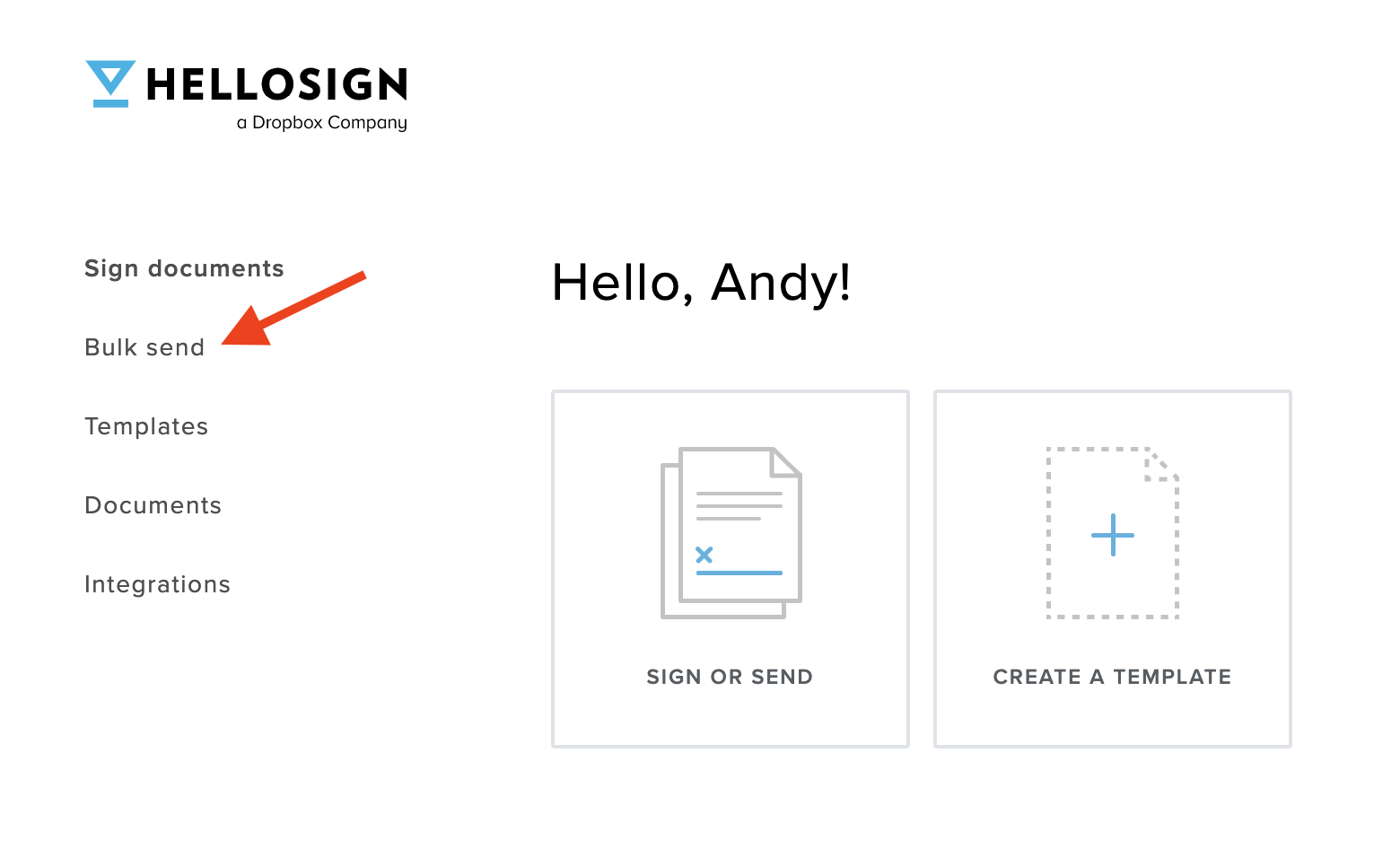 3. Select a single signer template. 
4. Upload a CSV file containing the signers' names and email addresses. For example:
5. Add text fields or tickboxes as needed in the document. To include custom fields, ensure the label in the template matches the name of the field in your CSV matches, appended with '_field'. For example: 
You'll receive a confirmation email about your bulk send request. All signers will receive an email with the request to sign the document.