Having the ability to add a link to your documents provides your signers with even more information without overwhelming them with an extremely lengthy document. Clickable links can be used to provide your company's own web pages, a listing of a property, job posting, etc. To add a link to any of your HelloSign requests, follow the steps below. 
Within the editor, select a text box and place it where you need to add the link within the document. 
Use the sidebar to select 'Me (now)' and type the link text you want to appear, such as 'HelloSign'. 

A toggle will appear to allow use as a 'hyperlink' under text options. A Hyperlink URL box will appear. This is where you type in the actual URL you want the user to be redirected to.

A unique field ID will be assigned automatically, but you can change it in the right-hand panel in the Field name field:
Finish placing the rest of the required fields and send off the request. 


When the signer opens the request, they'll see the clickable link in blue text and will be able to click on that link to take them to the new URL. The page will be opened in a new window.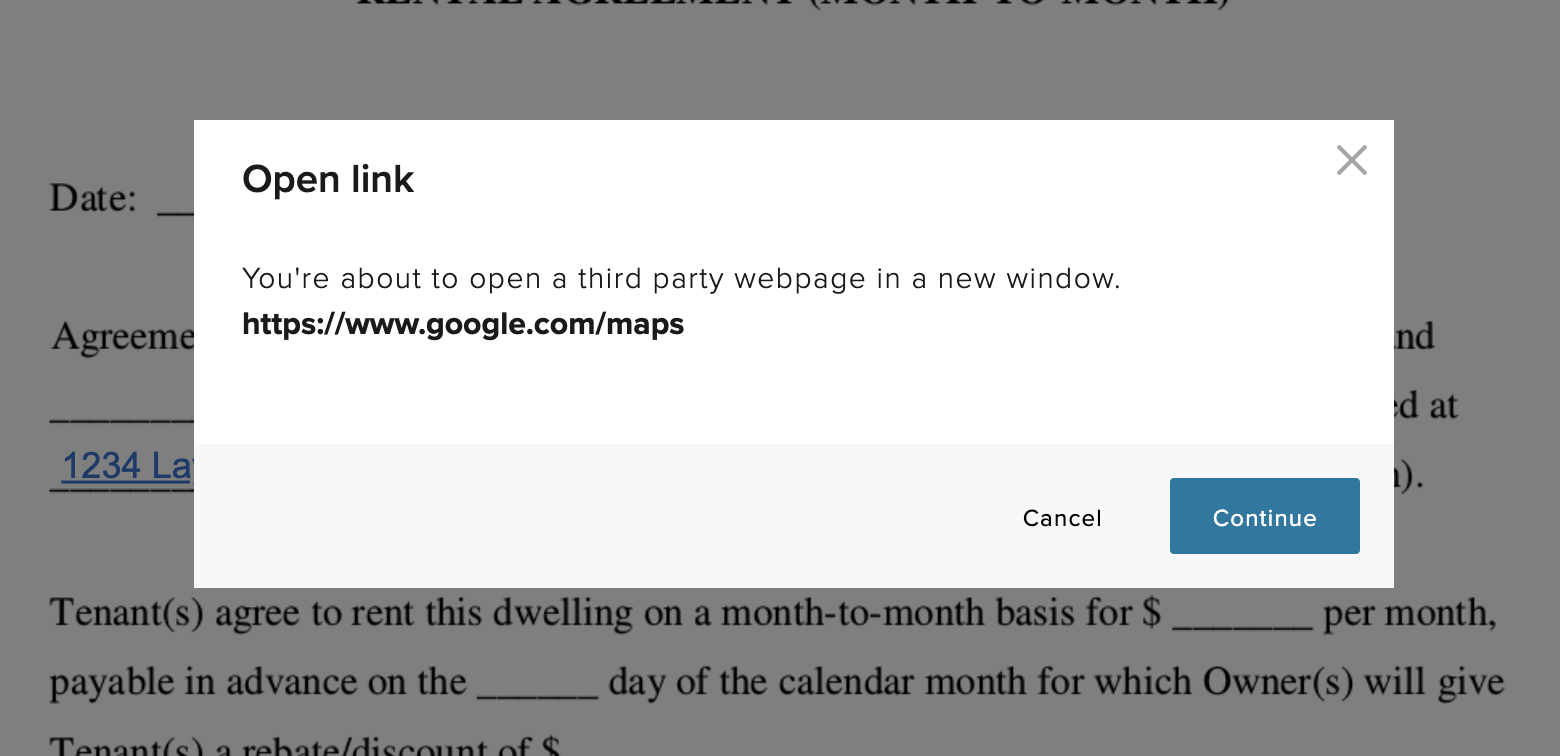 Any links added to the document will also appear on the audit trail of the finalised document.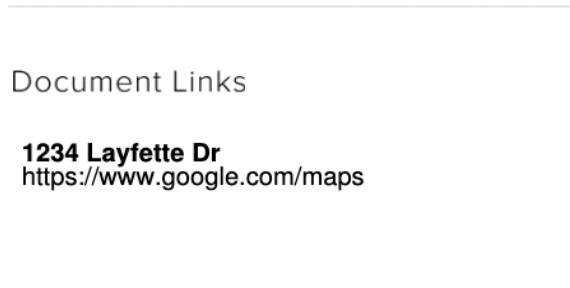 *Please note: Clickable links are only available with Enterprise Plus and API Platinum and above.