Variable Signers on Templates allows you to create a template with as many signers' roles and corresponding fields that may be needed, and then choose which signers will be included upon sending the document
To use the Variable signers template, set up your template by clicking on "Template" on the menu to the left of the page, then select "Create Template."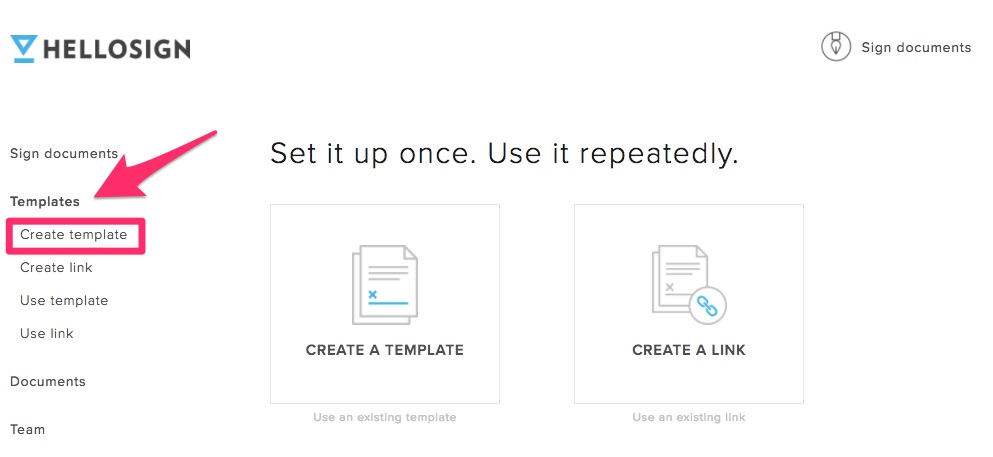 Upload the documents you need to use. When you are creating roles, include all possible signers that may need to sign this document in the creation process. For example, if you have a rental agreement that a landlord and an unknown or variable amount of tenants would sign, include one role per tenant.
Click on the "Prepare docs for signing" button and add all the fields for every role, including signature fields. Give your template a unique name and click "Create template."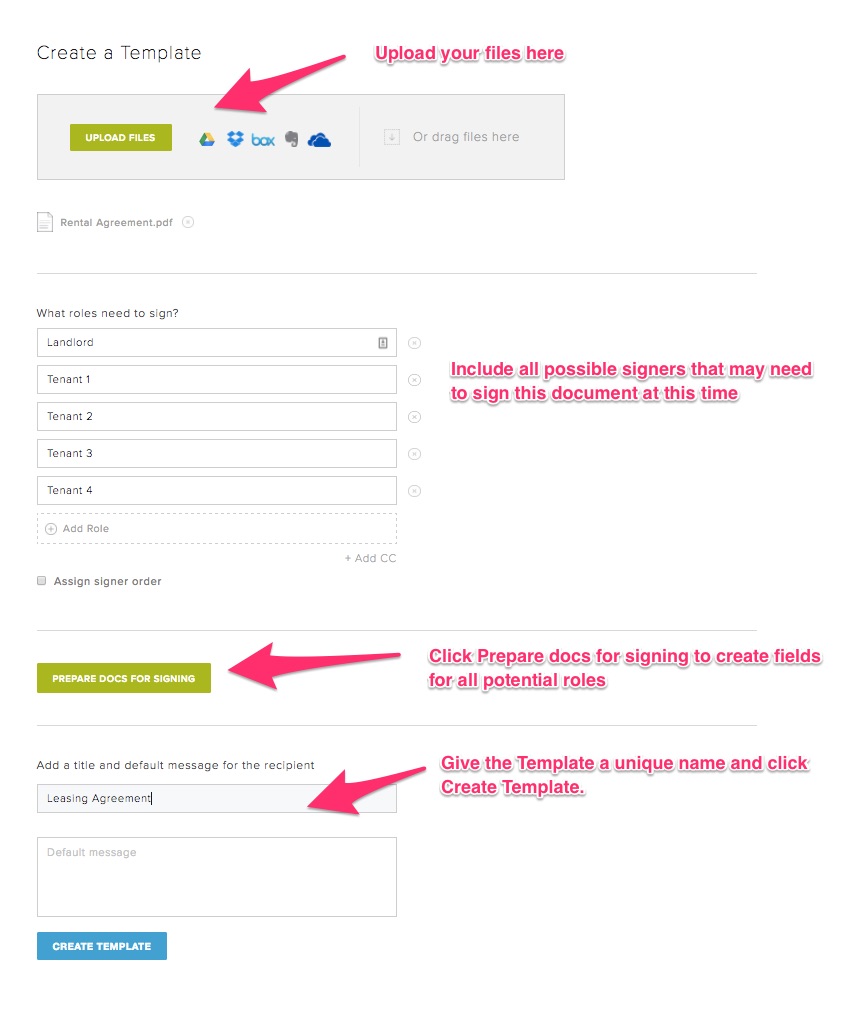 When you are ready to send the document out, click "Use template" in the menu and fill out the names and emails of the signers that need to sign this document. After you add a name and email, you should see a green check mark appear to the left of the signer's details. You will also see their names appear under the "Signers" area.
These are the signers that will be included in the signature process. The other roles that were not given names and emails will be removed from the signing process. All the fields assigned to them in the document will also be removed.
To remove a signer that is already included, simply click on the "X" to right of their name in the Signers area.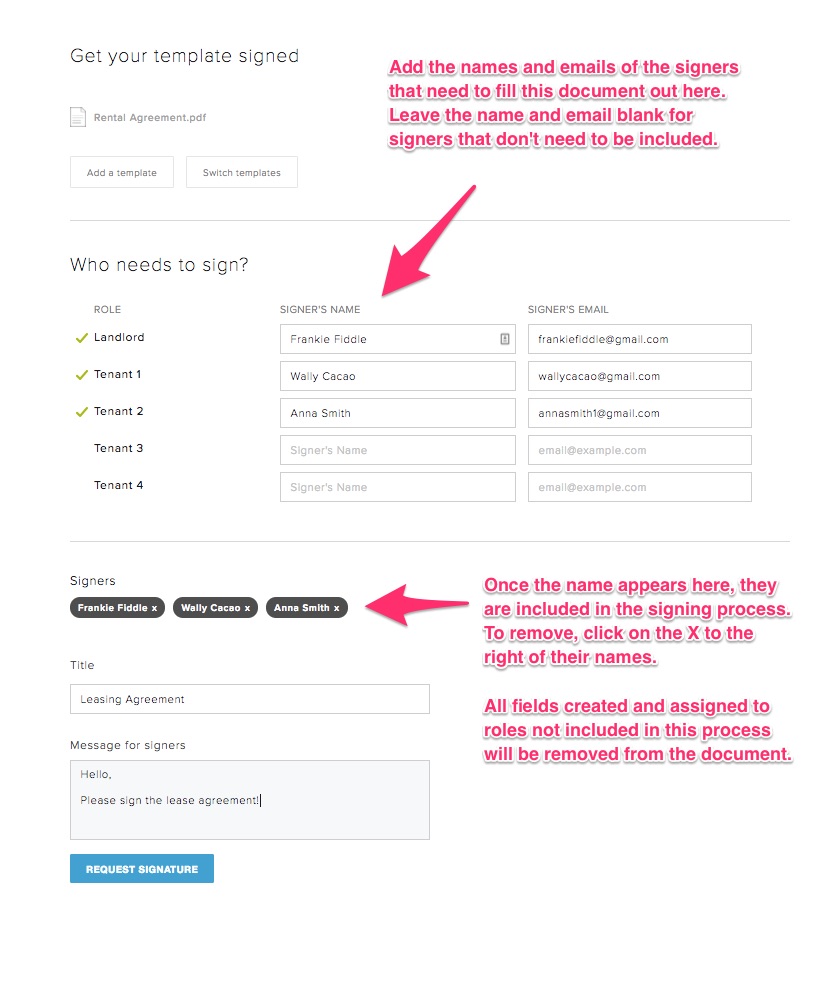 Note: Variable Signers are an Enterprise feature and only available on Enterprise plans OR on a Gold API plan or higher. Please visit our Pricing Page to find out about our different plans.
We also have a great blog post that further details template features: How to Use HelloSign Templates