Looking for a document you've been working on but stepped away from? Or need to pull up a signed document from months ago? Locate all of your documents within your HelloSign.com account.
Once logged in click 'Documents' in the main menu on the lefthand side of the screen. Within the 'Documents' section you can filter the list of documents by status, such as 'Out for Signature', 'Completed' or 'Draft'.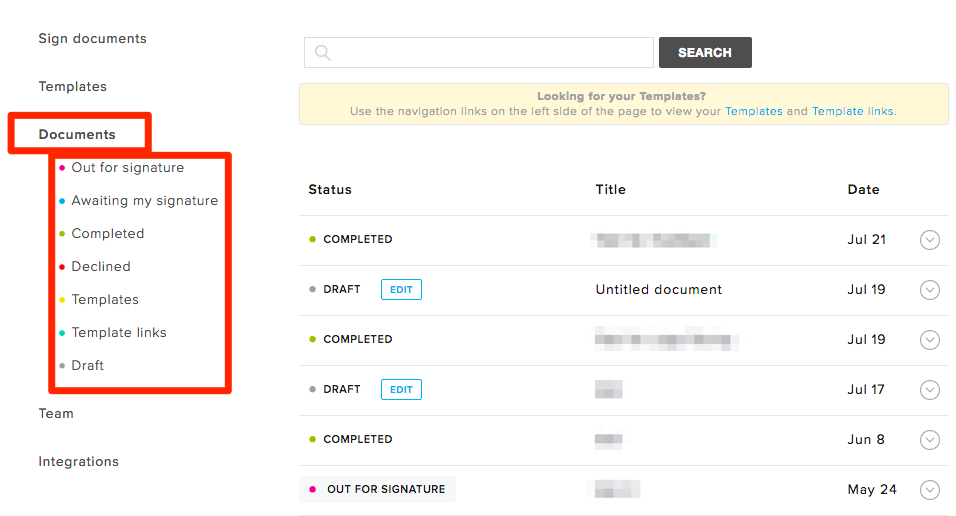 Please Note: If you do not see the document you are looking for, please be sure you are logged in to the account that sent or received the request. You can verify the account you are logged in to by checking the upper righthand corner of your HelloSign screen. As best practice users should not share logins.