You may locate the disposition of any signature request by logging into HelloSign.com with your email address and password.
After logging in you will want to click "Documents" on the left hand side of the screen as illustrated below. Then click the relevant filters: Out for signature, Awaiting my signature, etc.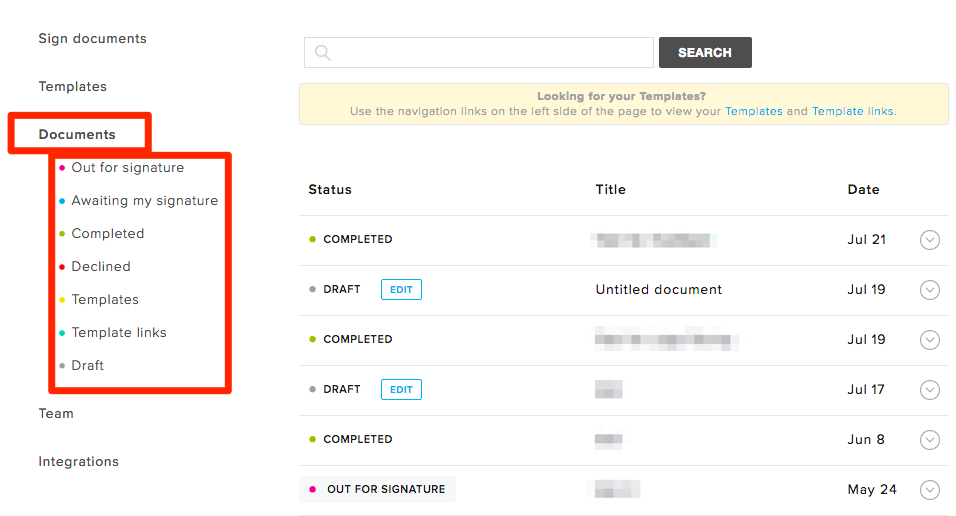 Note: If you do not see the document you are looking for, please be sure you are logged in to the account that sent or received the request. You can verify the account you are logged in to by checking the upper righthand corner of your HelloSign screen.