To send a fax on HelloFax, all you need is a computer, an email address, and a working internet connection. No fax machine necessary!
Signing in will take you straight to the "Send a fax" page. (But you can always click the tabs on the left side of your HelloFax window if you're exploring the site.)
You can click the blue "Upload File" button to bring up folders from your computer, or you can drag and drop files to the area to the right that says "Drag and drop files here."

You can also upload directly from our cloud partners if you use Google Drive, Dropbox, Box, Evernote, or OneDrive by clicking on those icons.

Once your file has been uploaded and converted, you have the option to add information to the document like your signature, check marks, text, or the date. If nothing needs to be added or edited, you can simply click Next on the top right hand corner.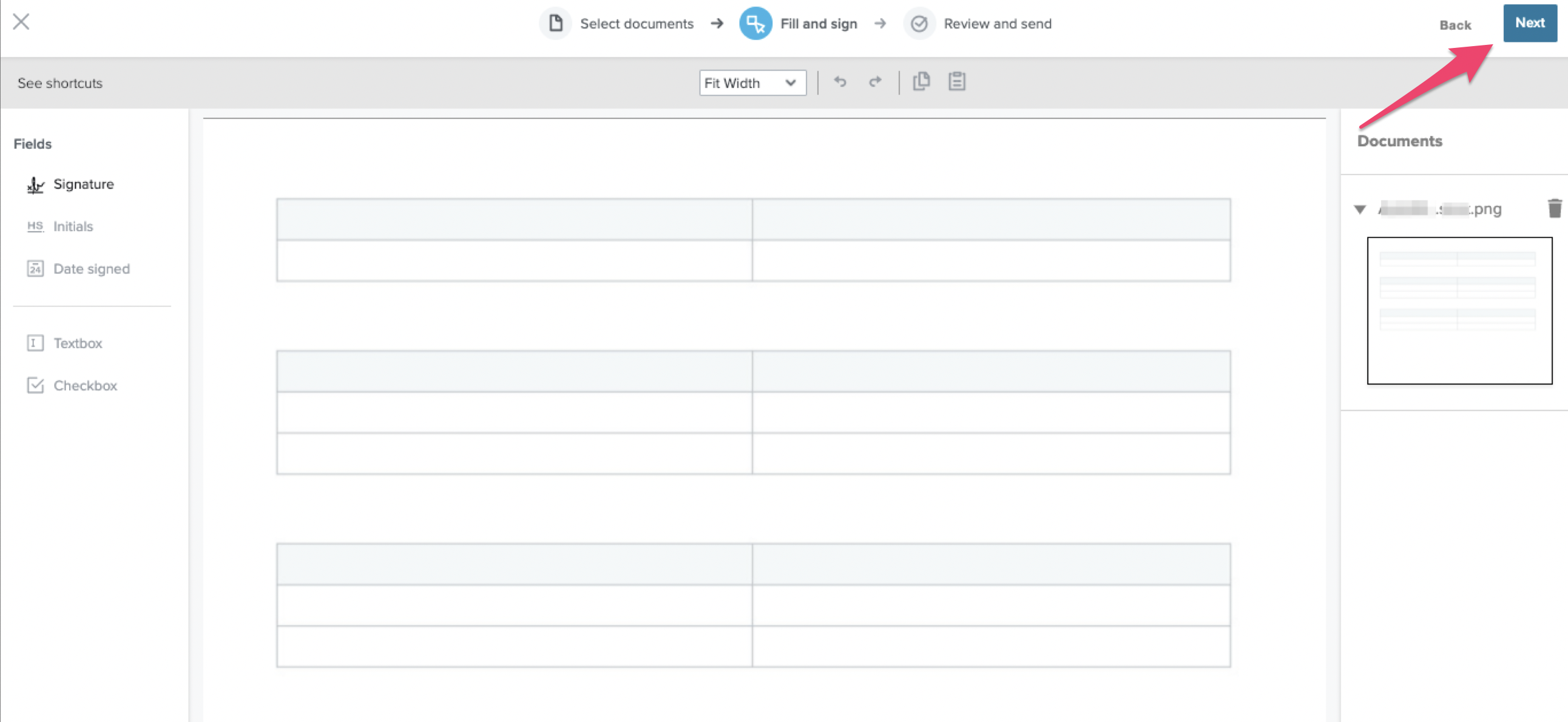 You will then be prompted to enter in your recipient's fax number or email address.
You'll have the options to send the fax in a high resolution and add a cover page. You can read more about creating cover pages here.)

Then you can send your fax by clicking the blue Send Document button on the upper right hand corner.
You can visit your Faxes page to view a list of your documents, and we'll send a notification letting you know whether your transmission has been sent successfully or whether it failed, and why.