Select the type of field you need to place on the document.
Place the fields you'd like to align onto the document. The last field you place is what we'll use to align the fields.
Click and drag your mouse around the fields you want to align in order to select them.
Then, select the alignment orientation you'd like to use.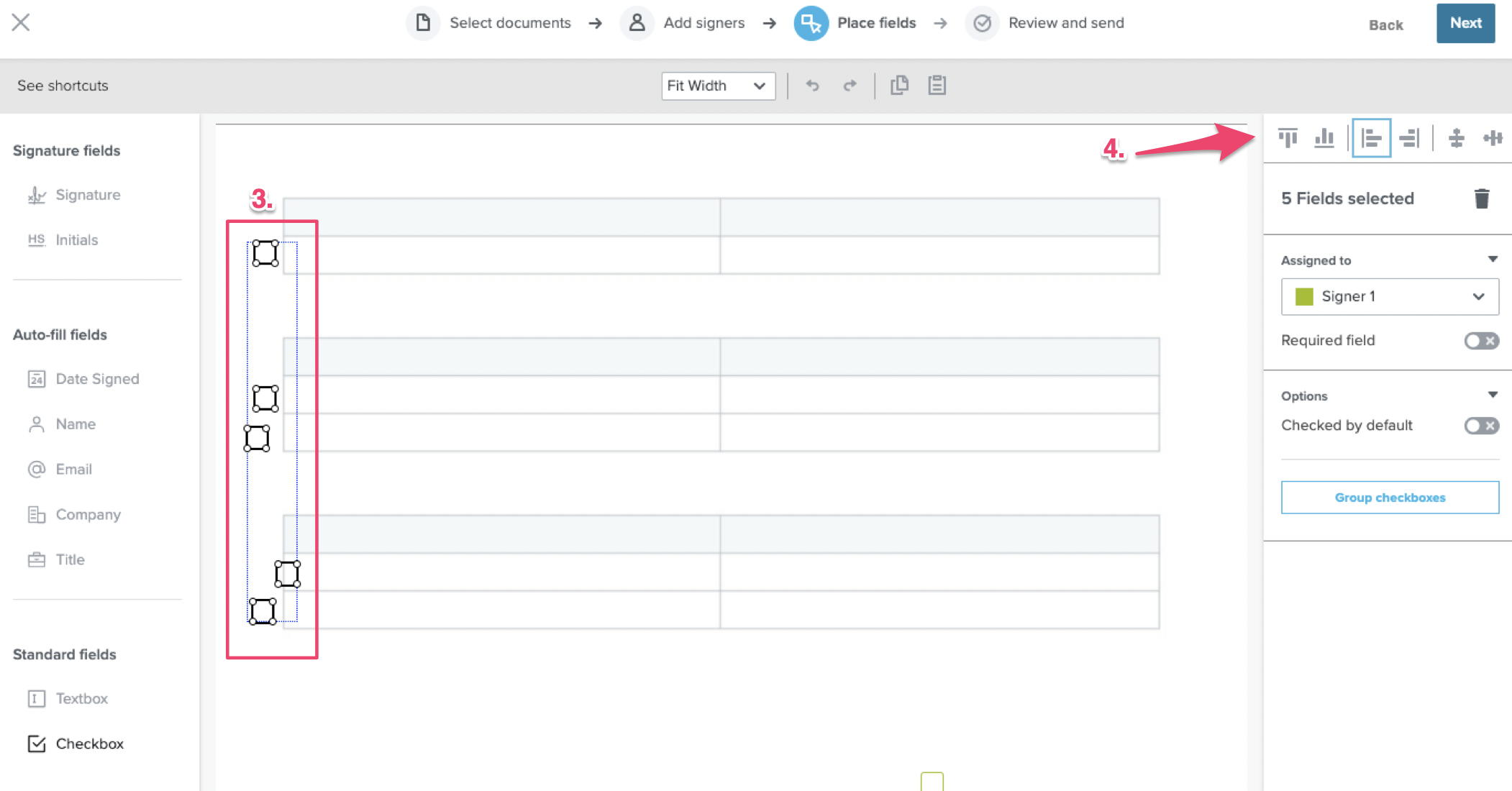 Now your fields are aligned!