Select the type of field you need to place on the document.
Place the fields you'd like to align onto the document. The last field you place is what we'll use to align the fields.
Click the dotted box at the top left corner of the tool bar to show the Align Tools.
Click and drag your mouse around the fields you want to align in order to select them.
Then, select the alignment orientation you'd like to use.
Now your fields are aligned!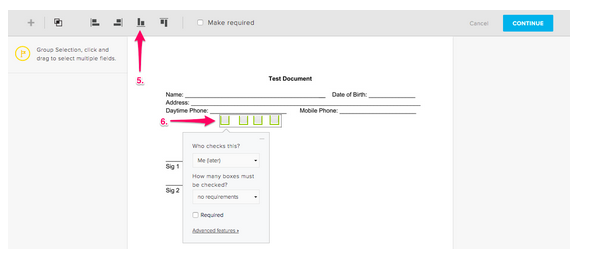 Note: If you need to resize a field, make sure to click once to highlight, resize it, and then click the field again to remove highlight.  If you have more than one field selected you can move them around together as one.  You can only resize one field at a time.