When you activate the HelloSign Box integration, it will add a HelloSign folder to your Box account.
All copies of sent and received documents will be stored here for your convenience, so you do not have to go back to the website to access them.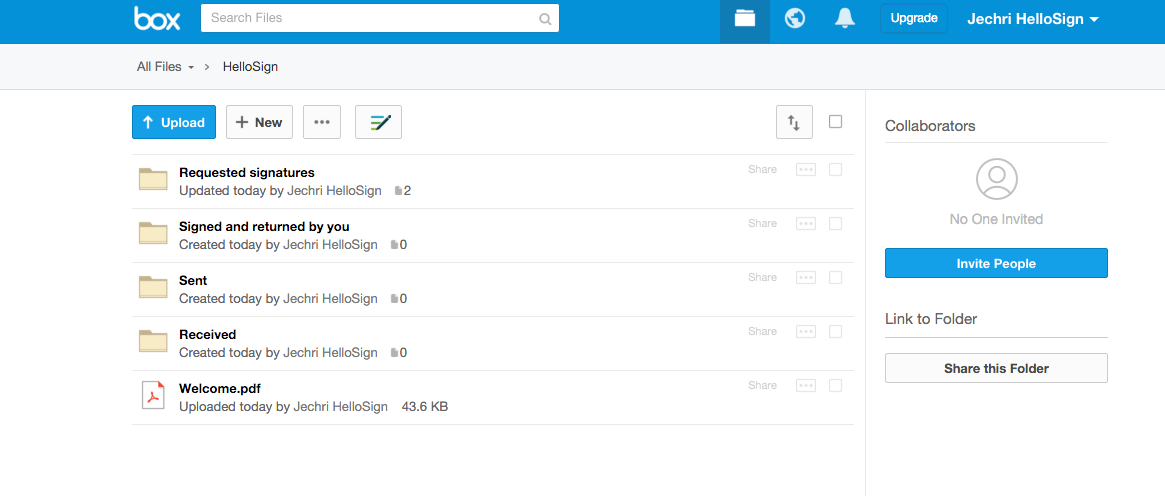 Which folders are my completed documents stored in?
Requested Signatures: sig requests you sent for signature
Signed and returned by you: sig requests sent to you that you signed
Sent: self-signed docs
Received: people that have emailed/CCed you on a doc
*Please note that only documents completed after activation will sync. This integration does not work retroactively.
However, for Enterprise+ users, org admins have the ability to retroactively sync all documents and folders for the entire team.