Once signed into your account, go to Documents on the left side navigation.
Then, click the arrow next to the document's title and select "Download" or "Download PDF". This will save the document to your hard drive.
When the document has downloaded to your computer, you can open it with your PDF viewer, and print directly from there.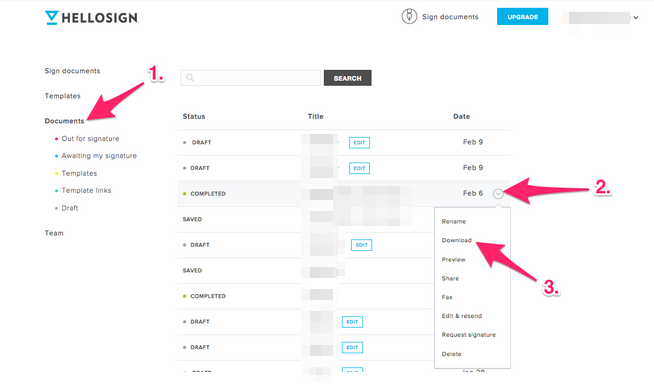 *Note: You may also see a "Download as CSV" option if you have Masked Fields.