To fax documents directly from Google Drive, you'll want to make sure you've integrated your HelloFax account with Drive first.
Here's a visual reminder of how to do that: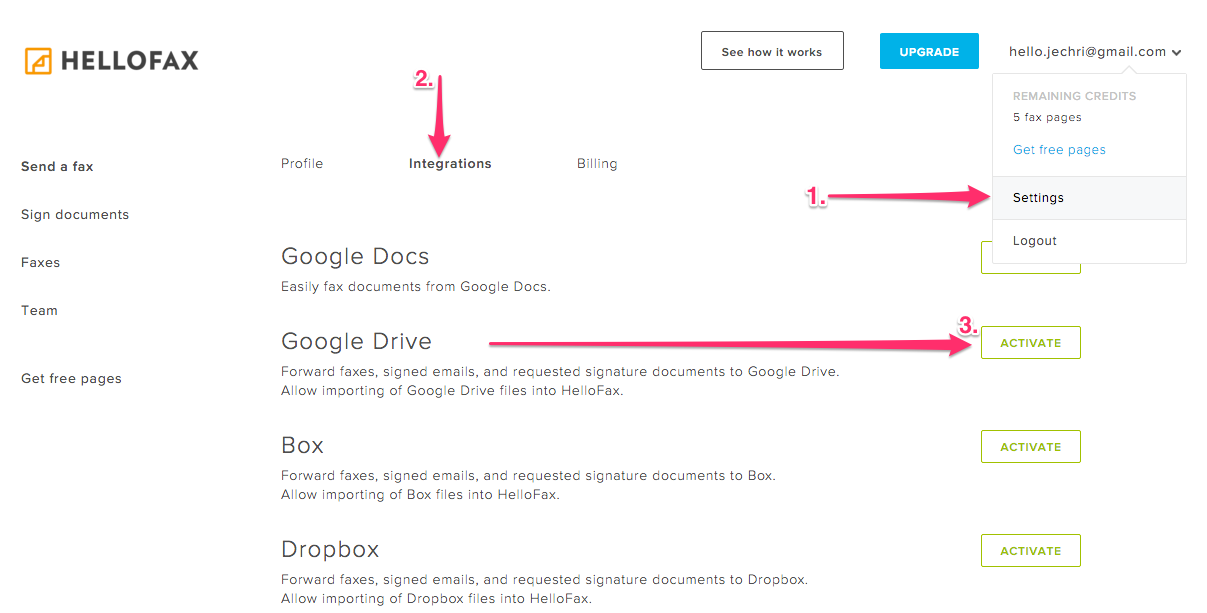 Note: Be sure to check your inbox for a confirmation email, then click "Begin Syncing" as the final step
Once that's done, find the document in Drive you'd like to fax and click to highlight it
Then select the 'More' drop down list which (shown below).
Click on 'Open with'
Select HelloFax as an option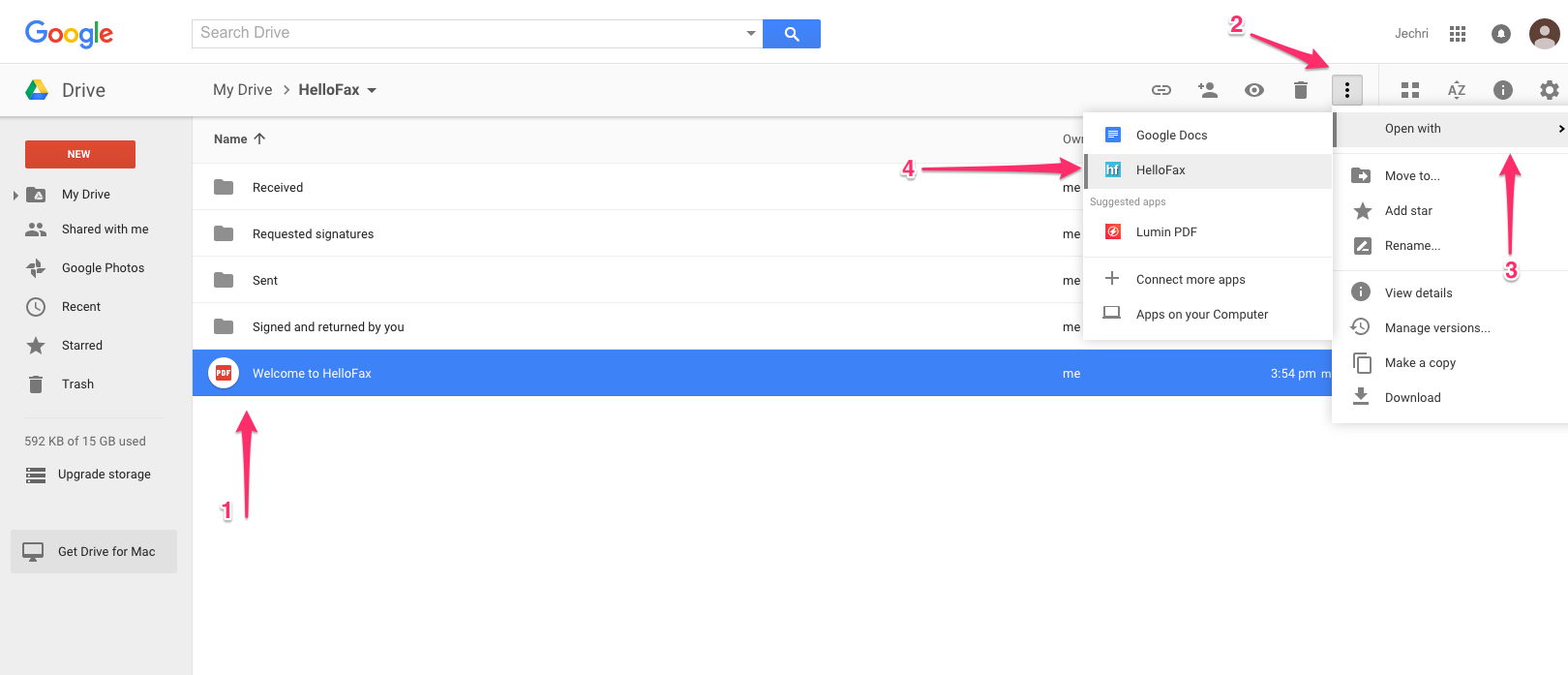 And that's it, you are free to fax!