To add a cover page, you'll want to start from the normal "Send a fax" window you see when you login to our site. Upload the document you want to send, make the necessary edits and/or sign your document, and then enter your recipient's fax number.
Once that number has been entered, you'll notice the words "+ Cover page" appear in grey under the box where your recipient's number is located.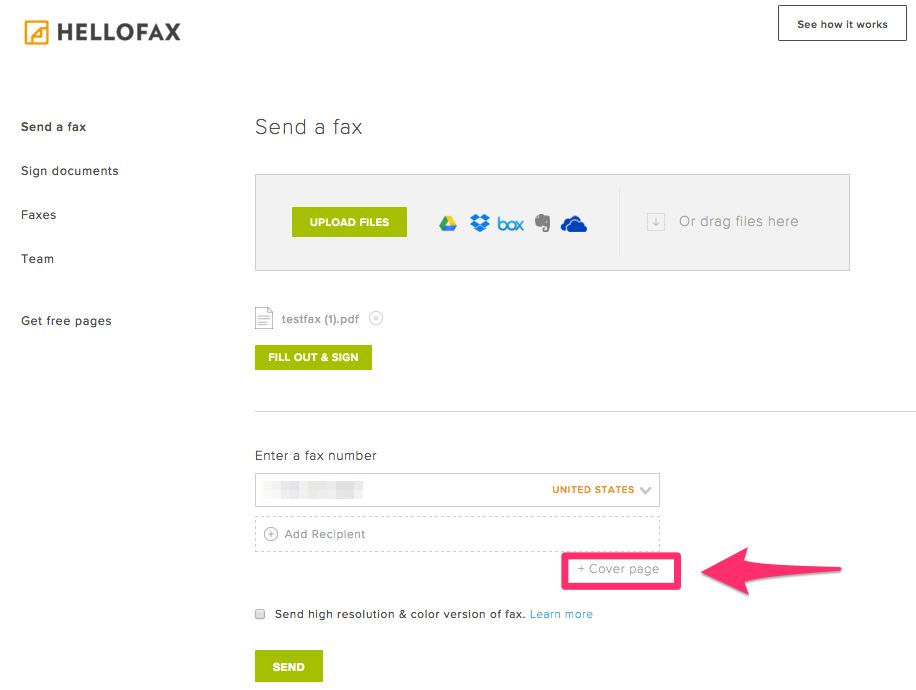 Clicking on the + cover page link will bring up another window where you can enter your recipient's name, your name, and a short message. Click "Save" to add these inputs to your fax as a cover page.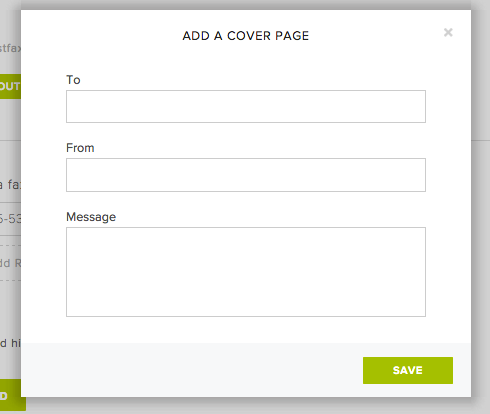 Note: If you're sending a fax with our email-to-fax feature, the subject line of your email will become the "To" section of the cover page and any text entered into the body of the email will be the message of your cover page. The "From" field of your cover page will be blank, which is not something we can change due to the limitations of email fields.