This is usually due to the document in question being image-heavy. Most traditional fax machines don't handle printing images well, and as a result, the fax prints out black or garbled. What we suggest in this case is send a high resolution color fax.
You can send a fax this way by ticking the small box under the fax number field that says "Send a high resolution & color version of this fax." This box will appear after you've uploaded the document and entered in your recipient's fax number.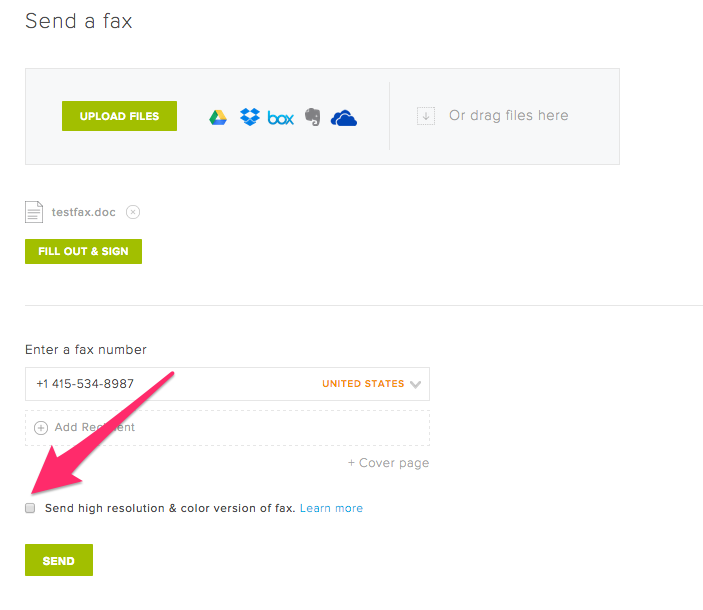 What we do is send a regular fax with a cover sheet added that will contain a link the recipient can use to go online, enter the passcode, and view a high resolution or color image of the fax. From here, they can download the image of the fax as a document. Important note: they need to view and download the document within 72 hours of receiving the fax, after which we will take the image down and the passcode will not work for security reasons.