1. Click the "Documents" tab on the left side navigation.  
2. Select either "Templates" or "Template Links."
3. Find the template you want to share with your team, and click the down arrow to the right of the title. 
4. Select "Team Access."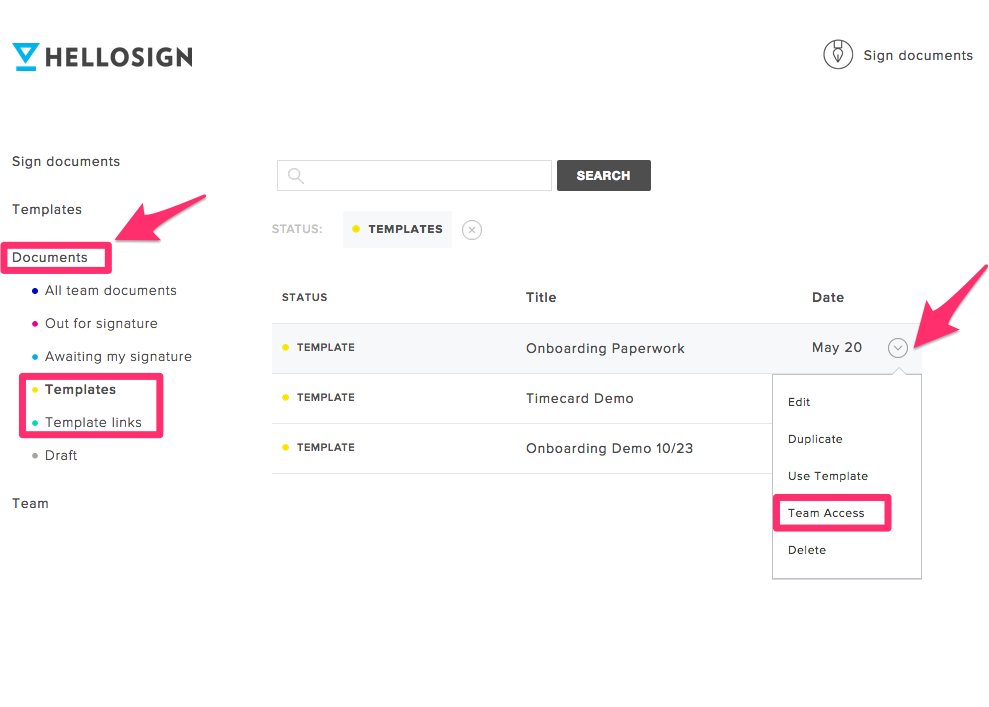 5. Tick the box next to the team members you'd like to share the template with.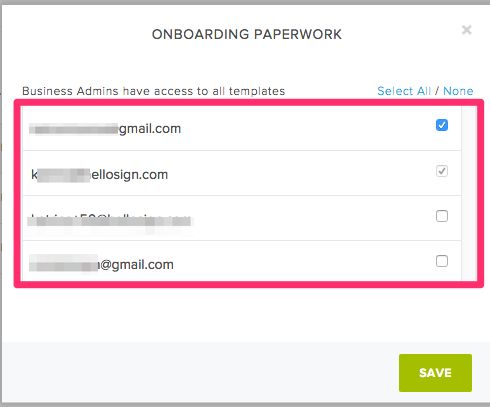 6. Save and you're done!