1. Click the "Documents" tab on the left side navigation.
2. Select either "Templates" or "Template Links."
3. Find the template you want to share with your team, and click the down arrow to the right of the title.
4. Select "Team Access."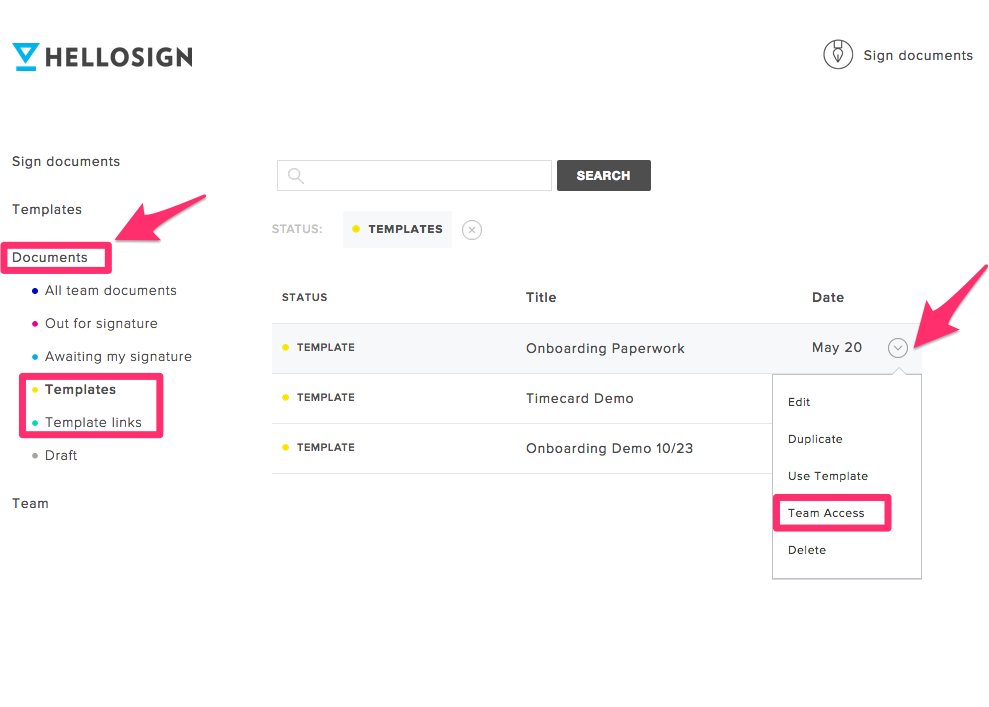 5. Enter in the name of the user or the name of the team you'd like to share the template with.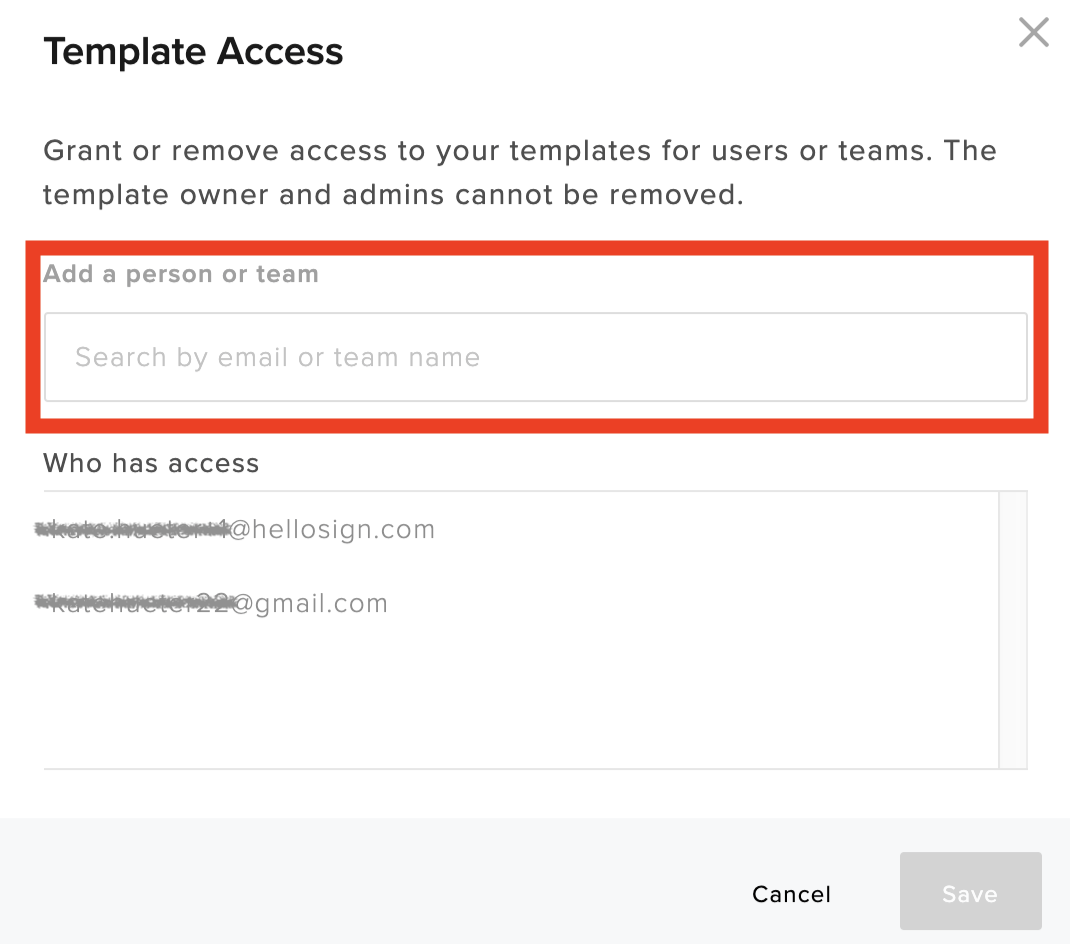 6. Save and you're done!
Template Link Notifications:
If you use Template Links on a team, please note that all admins and all team members you have shared the template link with will receive emails with the signed PDF copies by default. If you would not like to receive these notifications, you may manage your own template link notifications here: Managing your template notifications.