1. To create a template link, log into your HelloSign account and click on "Template" in the left side navigation bar.
2. Select "Create a link."
3. Upload the document you want to use and click Next
4. After uploading the document, you will add the a Role title for the signer. (If there is more than one signer for the document you need to create a template instead).
5. You can then set your fields in the editor. Use the text field to create space for the signer to fill out. You can either drag and drop the button, or simply click the text box option and click wherever you want the text box to go on the document. From there you can drag it around. The same goes for the signature, date, and check box options.
6. After you're done adding your fields. You can name your template link and save the template.
7. Then a will a pop up window will appear with the link generated for your template link. You'll get a URL you can use to email out to whomever needs it, or post it on your website. Every time a person clicks on the link, he or she will be guided through the document.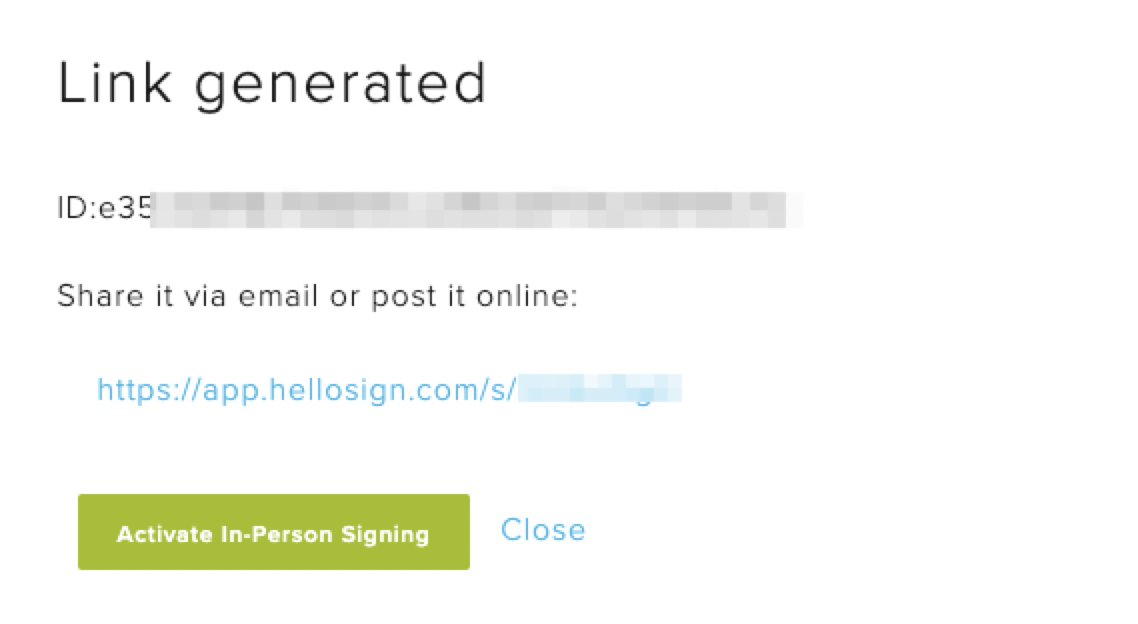 If you need to get the link again, click on "Documents" in the left bar and then click on "Template links". You can then use the search bar to look for a specific template link title. Select the template link you want to use. The side bar will pop out to the right, and the link will be listed there for you to copy.
Team access: If you are on a HelloSign team, you can share a template link with other members by going to the template links menu, clicking the down arrow next to the template link you would like to share, clicking on "Team Access" and entering the email address of your team member:
Please note that any team members you have shared access with will receive signed copies of completed PDFs by default. All team admins will also receive signed copies, as they automatically have shared access to template links.
---
Are your signers running into an error message when they click on your Template Link? Please see
this
article.