With white labeling, you can customize the logo, color scheme, and legal text of the signer page to create a smooth, consistent signing experience.
White labeling is available as a paid add-on for Premium API plans.
Below is an example of what you can customize with white labeling: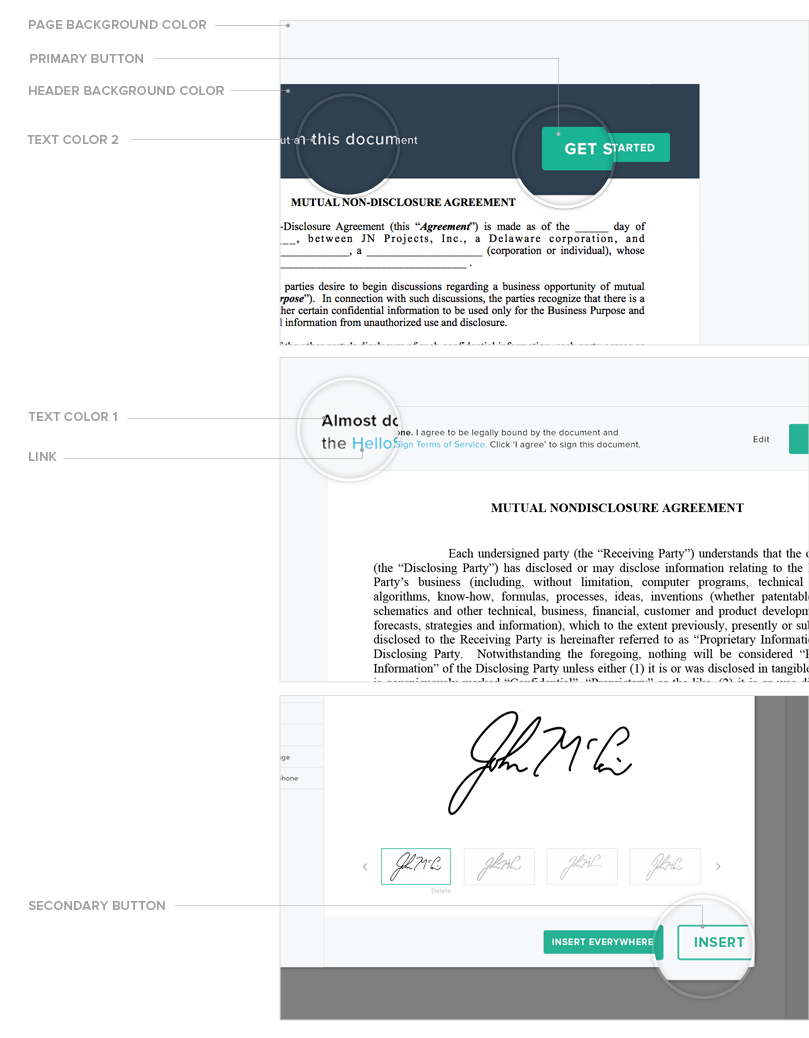 For setup details, check our white labeling documentation.