White labeling allows you to customize the logo, color scheme, and legal text of the signer page. This allows our product to blend seamlessly into yours for smoother, consistent signing experience.
Here's an example of what you can customize with white labeling: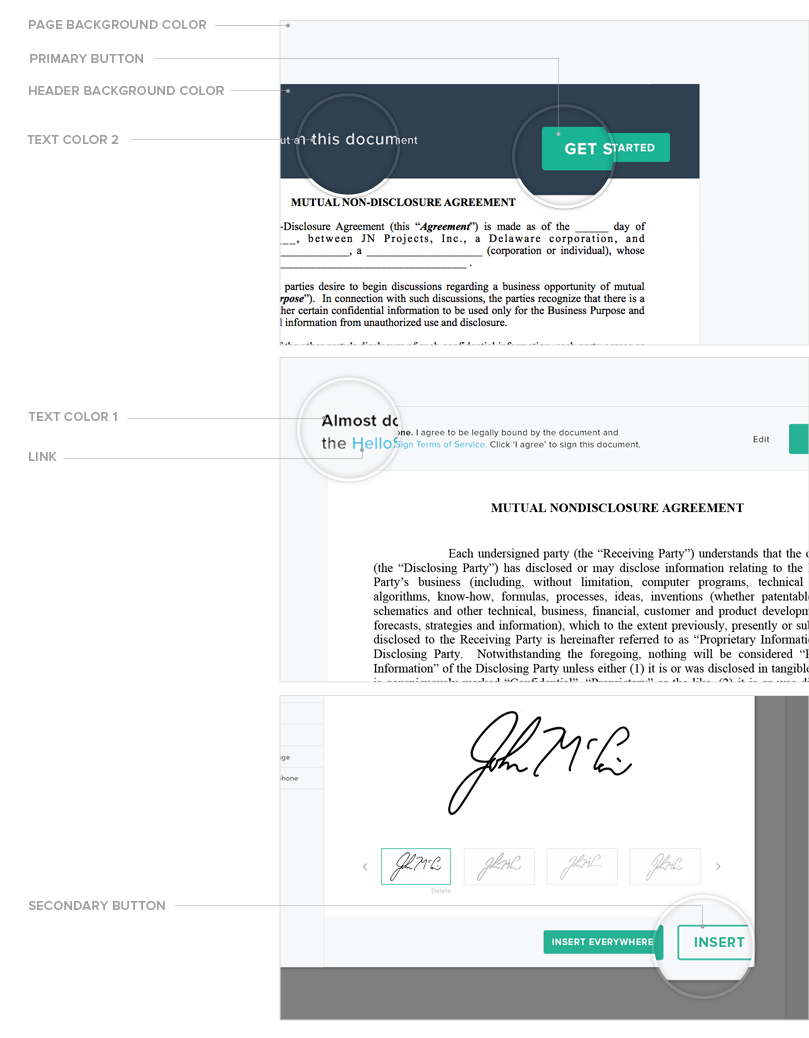 White labeling is available exclusively on the new signer interface, and for 2k API plans and higher.
Check our White Labeling Documentation to see how to get this set up. If you have ny questions, please contact us at support@hellosign.com.