Not everyone has signed - how can I download the document?
You can download a copy of the signature request before all parties involved have signed. For example, if you sent a signature request to two parties, you can download the document as soon as the first of the two parties has signed. There's no need to wait until all parties have signed.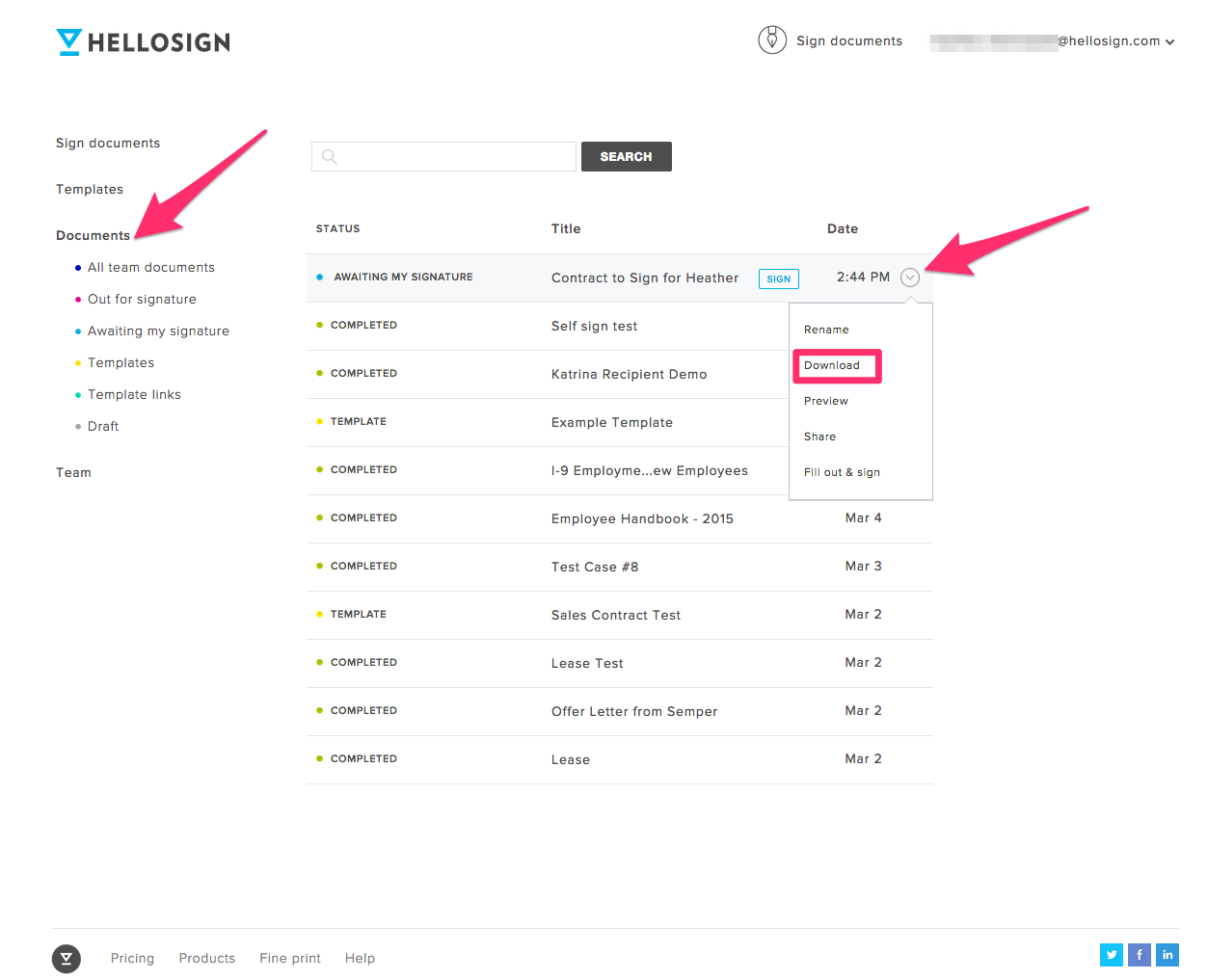 Go to the "Documents" tab on the left side navigation.
Filter by "Out for Signature" or "Awaiting My Signature" and find your document.
Click the down arrow to the right and select "Download."
Please Note: A copy of the fully executed document is automatically distributed to all parties once everyone in the signature request has signed. This feature lets you download a copy prior to that occurring, but keep in mind the document has not been fully executed.