Our paid HelloSign Business users are welcome to hide the Document ID at the bottom of their signed documents. To do so:
1. Find and hover over your email address in the top right corner of the HelloSign page.
2. Click on Settings in the menu that pops up.
3. Click on Business Features at the top.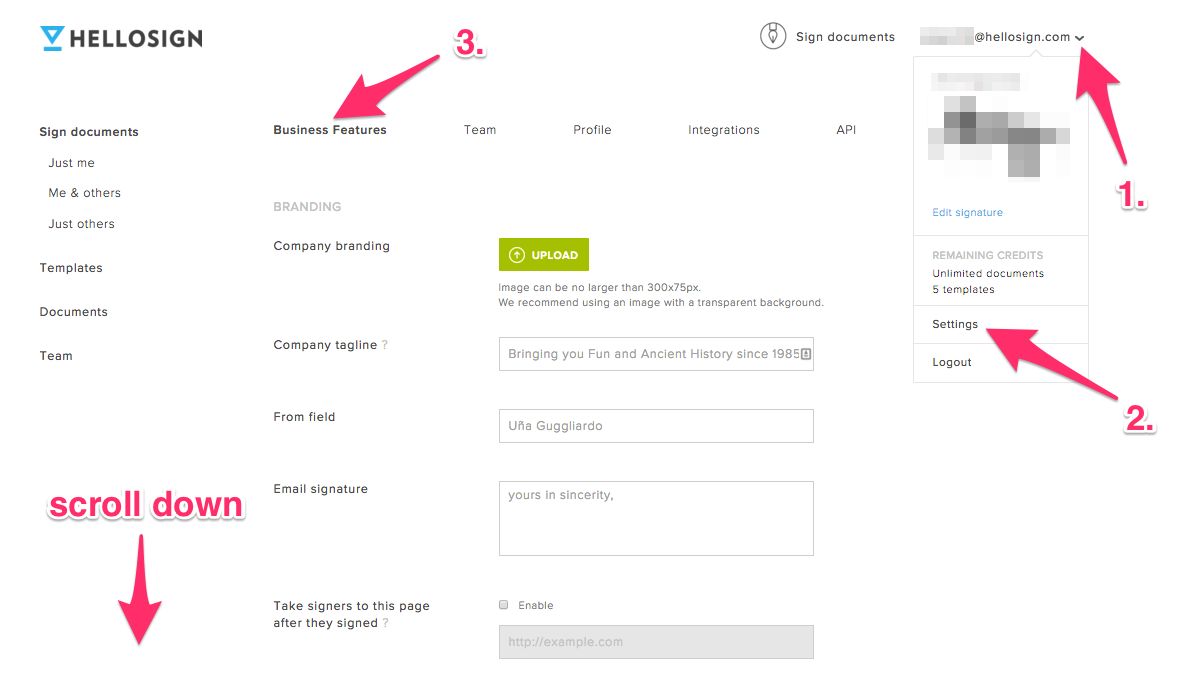 4. Scroll down to the Notifications section and find the "Hide document ID" section. Tick the box to enable and then save your setting changes with the Save button at the bottom of the page.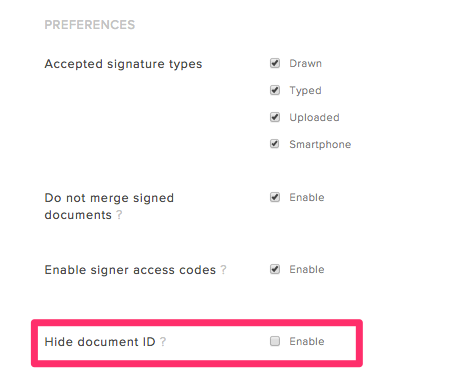 Enterprise Plus Plans
If on an Enterprise Plus plan Admins are able to enable this feature for the entire account. Org admins also are able to decide if this feature can be managed by the team admins or by each individual user. To do so:
Navigate to the admin console from the dropdown menu which populates by hovering over your login email in the upper right corner of your account.
In the lefthand side menu click on 'Settings' then choose 'Signature Requests'.
Scroll down to the 'Signature request options' and locate the 'Hide document ID'.
Use the toggle to the right to enable then use the dropdown to select who can manage the setting.