1. To invite team members, you must be a Business team admin. Sign into the admin account and then click on the Team tab on the left side of the page.
2. Enter in the email addresses of the people you wish to invite (one at a time) and click the "Invite" button.
The people you invite will receive an email from HelloSign stating that you invited them to join your team. They'll just need to accept your invite, and then you're all set!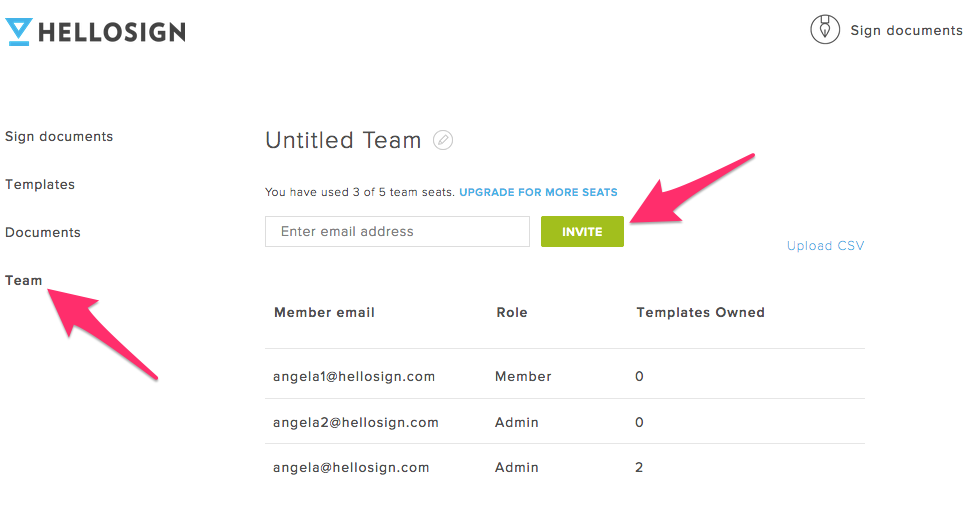 **Please note if you're on an Enterprise Plus plan you will need to add new team members within the Admin Console.