When you sync HelloSign to OneDrive, it will add a HelloSign folder to your OneDrive account. All copies of sent and received documents will be stored here for your convenience, so you do not have to go back to the website to access them.
Which folders are my completed documents stored in?
Received: people that have emailed/CCed you on a doc
Requested Signatures:  sig requests you sent for signature
Sent: self-signed docs
Signed and returned by you: sig requests sent to you that you signed
Can I prepare OneDrive documents to be signed in HelloSign?
Once you activate the HelloSign OneDrive integration, you will be able to upload directly from OneDrive when signed into HelloSign.
Click "Sign Documents" on the left side navigation and choose your signature request type.
Click the OneDrive icon under the "Drag files here" field to bring up a window will all of your OneDrive documents. Select the OneDrive document you'd like to upload to HelloSign.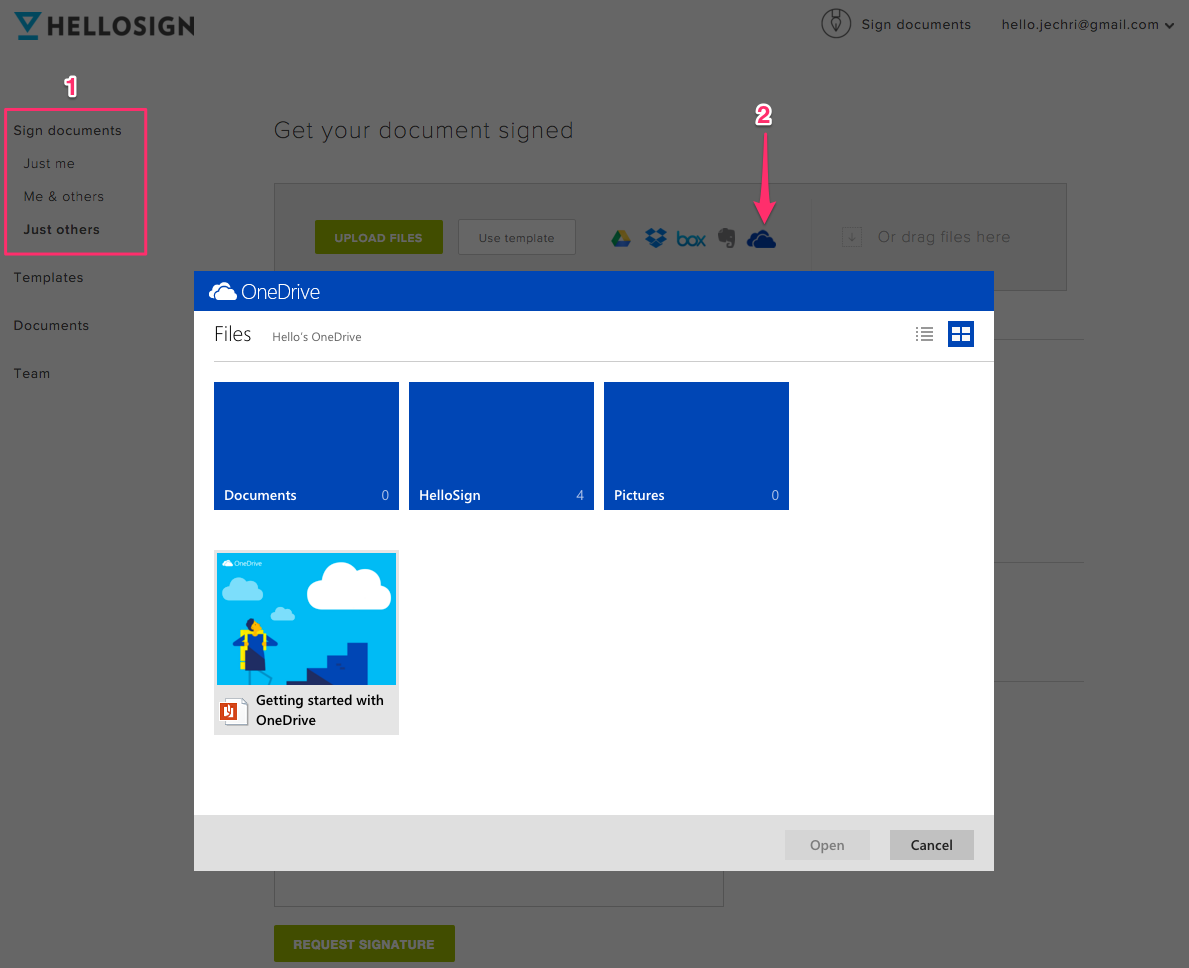 *Please note that only documents completed after activation will sync. This integration does not work retroactively.