If you're an admin of a team with a Business plan, you can change the status of your team members to give them admin power too, or revoke it from them.
To make those modifications to your team:
1. Click on the Team tab on the left side of the page.
2. Find your team member whose status you'd like to change
3. Click on the small downward arrow next to his/her email address and select the appropriate action.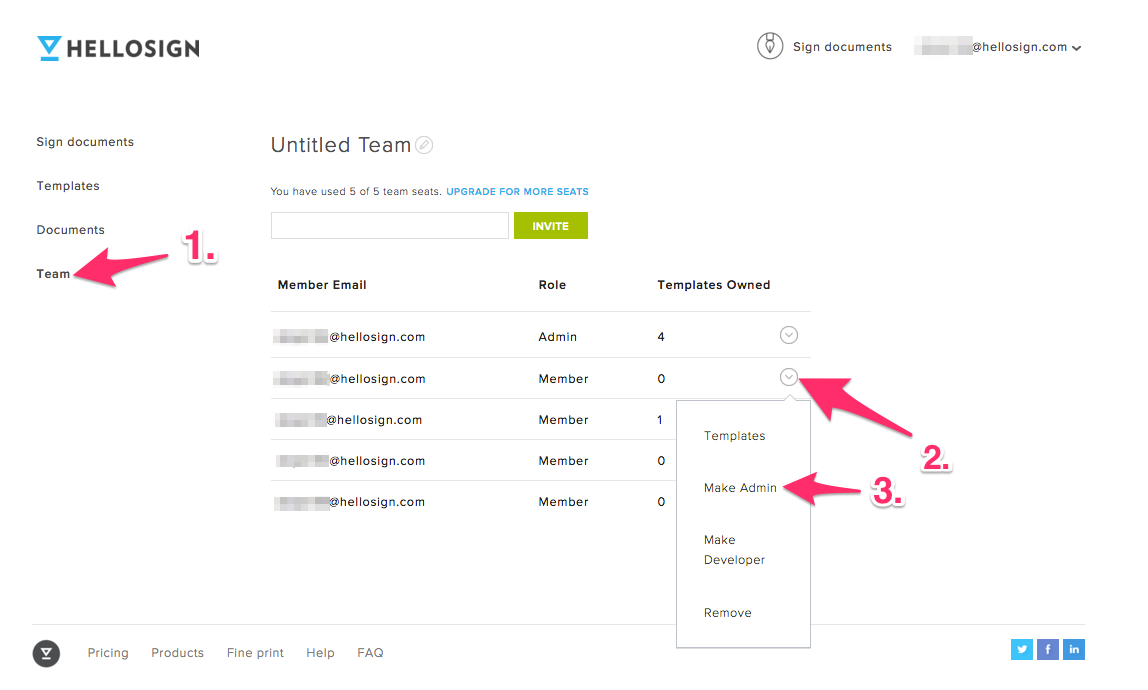 What does each role mean?
Admin: The team role "Admin" has access to the following options on a Business team: 
Transaction overview (ability to see all team documents), control of team settings, may invite or remove team members, adjust team member status, and the ability to view and edit billing information.
Administrators also have the ability to choose which templates to share with the team, even if they didn't create the template.
Learn more here.
Member: The team role "Member" is able to view only their own documents. Individuals with the role Member are able to create templates, subject to the available team template allotment, and they can share documents and templates they own with other team members.
Developer: The team role "Developer" all capabilities and limitations of the role "Member", with the additional ability to make API calls in both test_mode and production mode (subject to an API Subscription) using their API Key.
Note: you can have more than one team admin. Please keep in mind that all admins have the power to see all team documents, as well as make any changes to the Team settings.