No problem! To reset your password, here's what you do:
1. Go to the HelloSign login page
2. Then click the blue "Forgot your password?" link under the password field.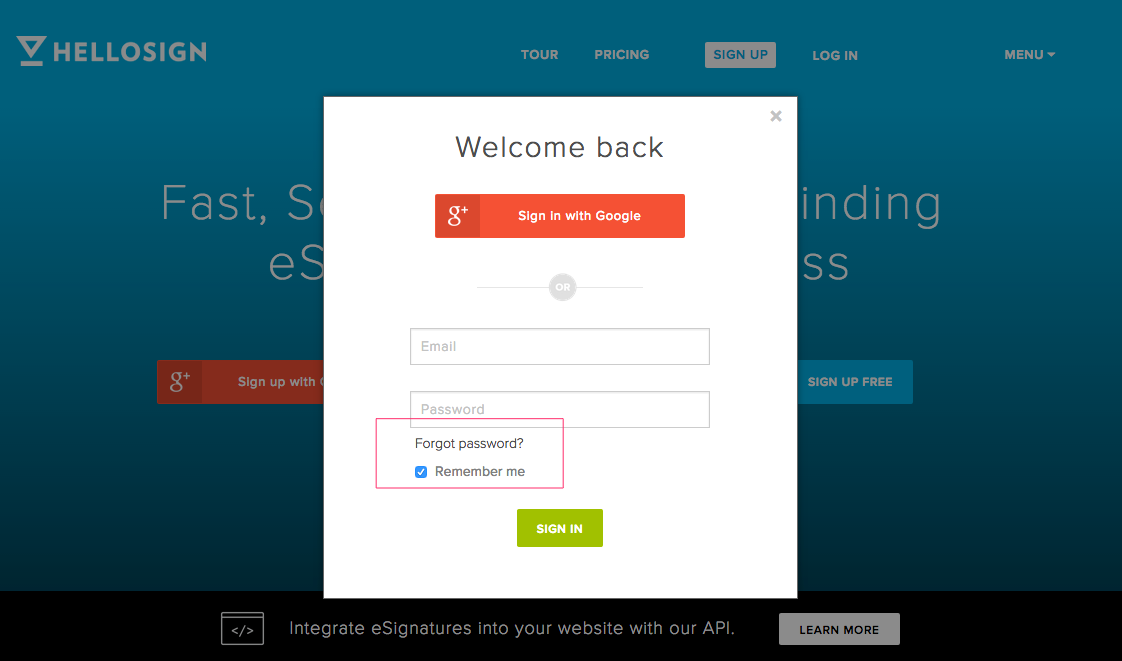 3. Enter your email address, and click the green "Reset Password" button.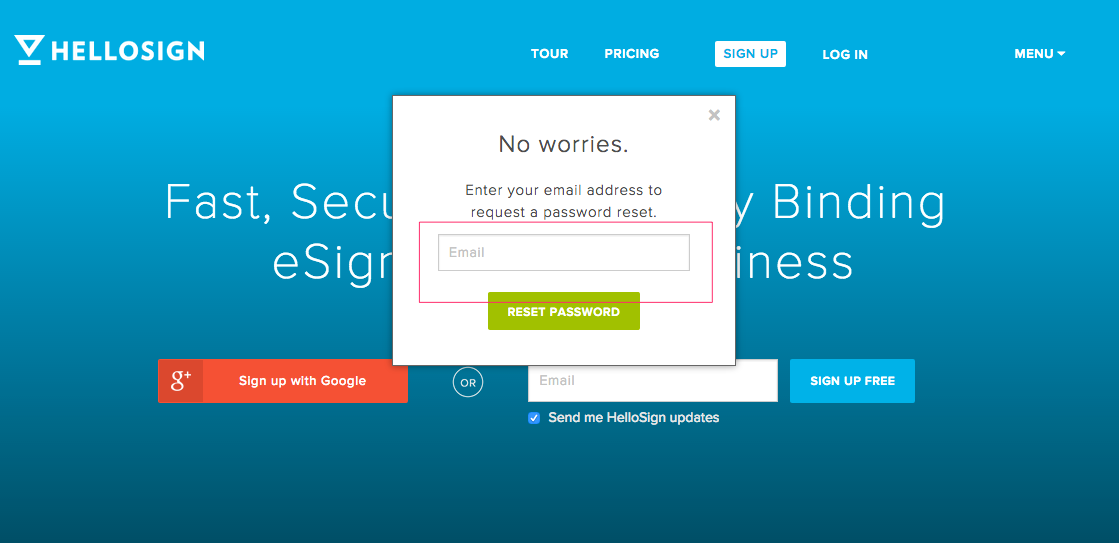 4. When you open the password reset email sent to your inbox, you'll be prompted to click a link and you'll be taken to the screen below where you can enter a new password. Click Continue and you're all set!