You can add checkboxes to a document or template, and group them together to choose how many boxes must be checked.
Select the checkbox button in the editor, and click wherever you'd like to place the individual boxes in your template.
With each box you can choose who is responsible for checking with the "Who checks this" drop down option.
Click and drag the lasso around multiple checkboxes you want to group together. You can then choose "How many boxes must be checked".
You also have the option to label the checkbox group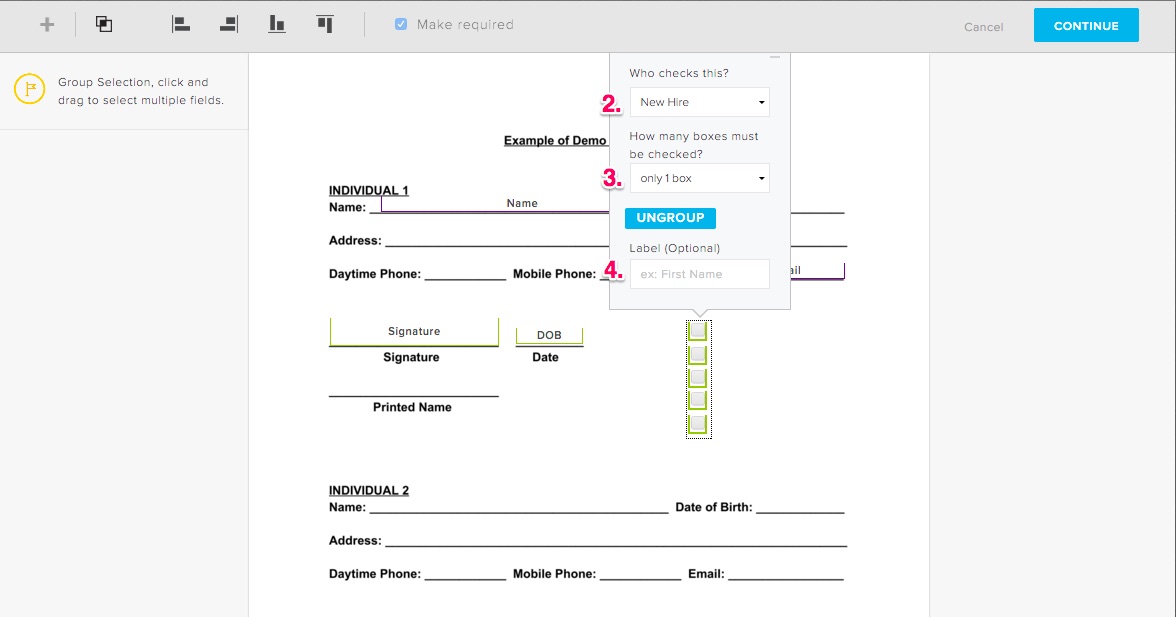 New Editor:
1. Adding Checkboxes and grouping them

2. Settings options for Grouped Checkboxes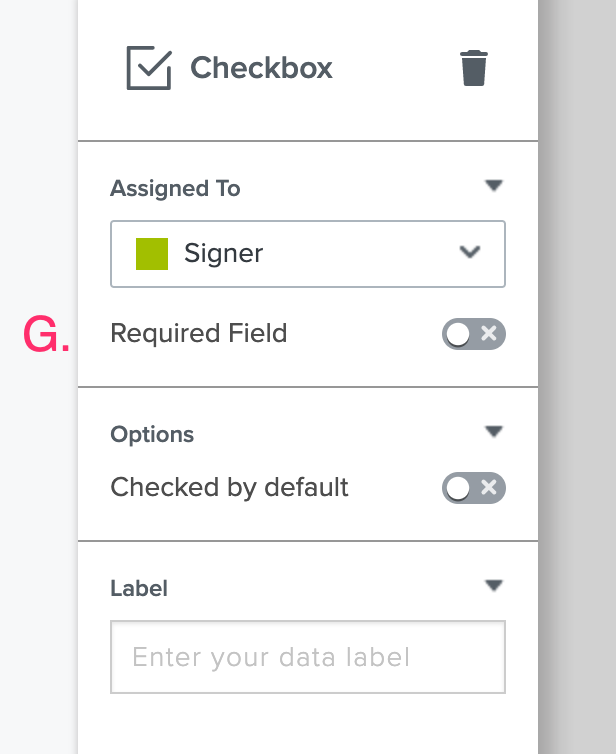 A. Align your checkboxes
B. Delete the group of checkboxes
C. Choose who fills out the checkboxes
D. Pre-check the boxes for the signers as default
E. Set maximum and minimum requirements for the group
F. Label the fields - Note, labeling checkboxes helps to set up conditional logic for the checkboxes. It's not required to label them and the signer does not.
G. Make the checkbox required for signer*
*available for ungrouped checkboxes