Need to locate your invoices/receipts?
If you have a paid account, you'll find your monthly invoices within your Account Details page. To get there, find your email address in the top right corner of your screen and click on the arrow next to it. Then click on Settings. Once that loads, click on the the Billing tab at the top on the right.
"Billing Information" will be the third row of options, you'll see "Receipts and Invoices" at the bottom of the page. An example: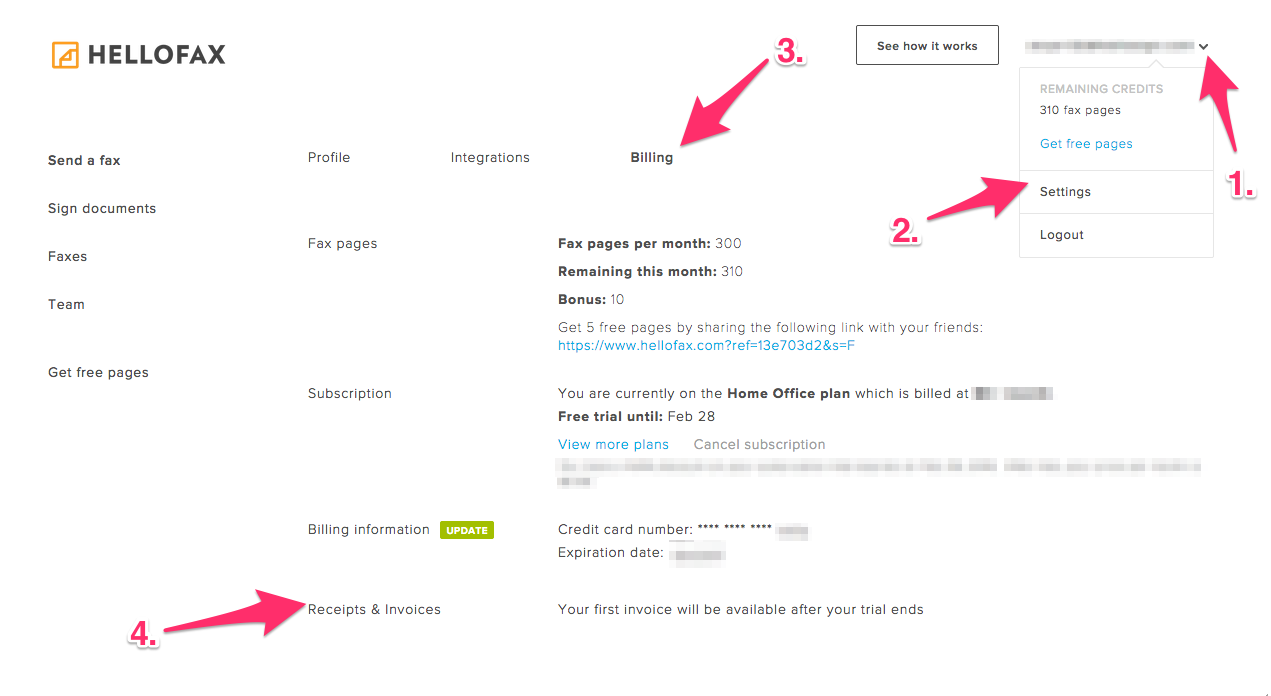 Please keep in mind that only the admin of the account can see this, so be sure you are signed into the admin's account.
Also keep in mind that only paid accounts will see invoices/receipts, so if you're a free user or you're paying as you go, this won't show up.