If you would like to CC someone on a signature request, simply hit the"+ Add CC" button and enter the person's email.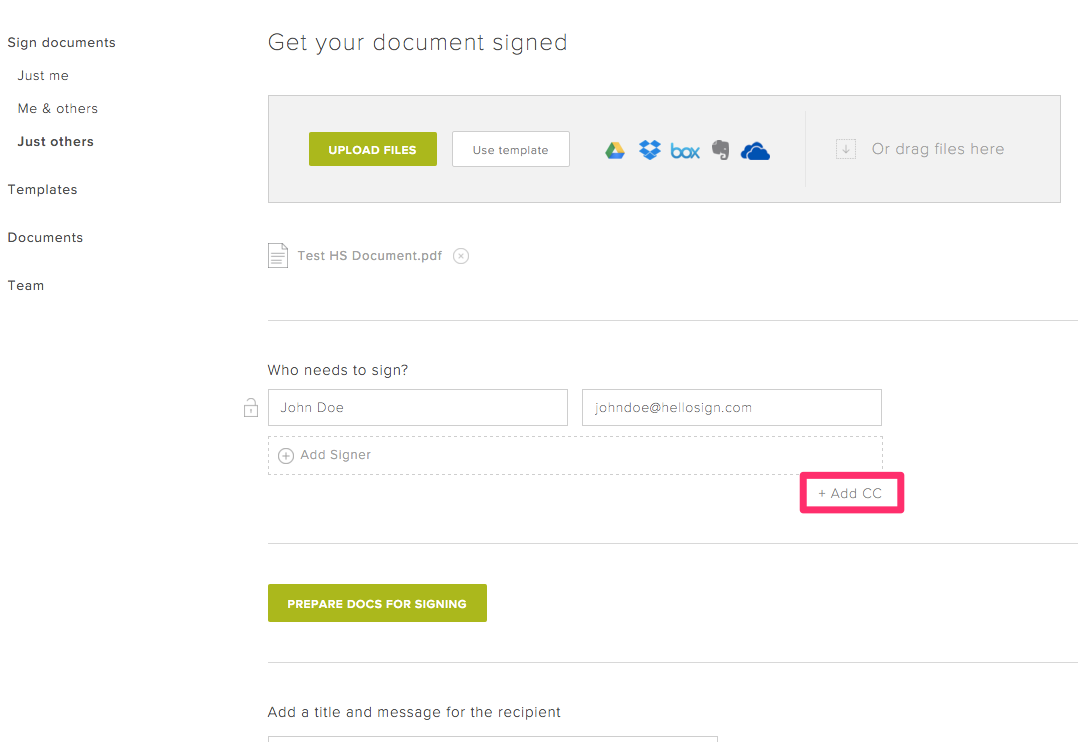 Once the signer completes the document, the signer, the requester, and whoever is CC'd will receive a signed and fully executed copy of the document via email.
Note: If you are using the "Just Me" flow, you will not see a "+ Add CC" button because you can send the document you sign directly to any recipient(s).
CC Role in Templates:
If you are preparing a standard template, you can include CC roles. You will then be able to include the email address of recipients who are not signing but wish to receive a completed copy when you use the template. 
There is no CC option for Template links.
Note: If you run into the following error -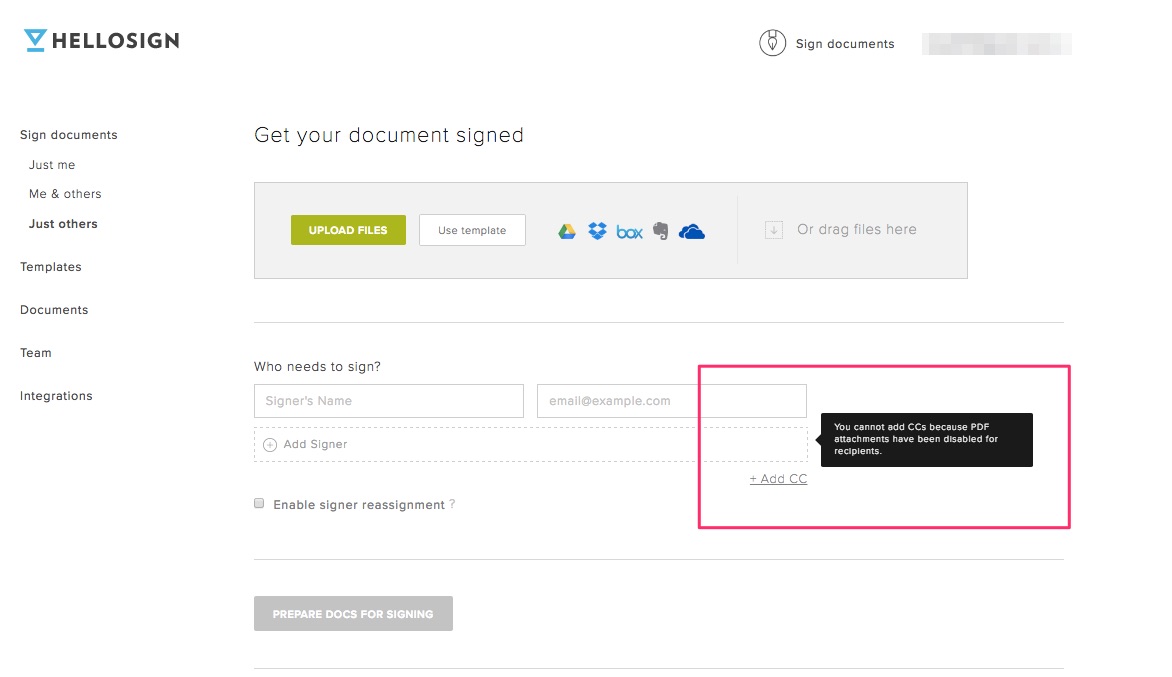 You'll want to follow these steps to enable the CC feature: 
Hover over your email address in the upper right-hand corner
Click on "Settings"
Click on "Profile"
Scroll down to "Email PDF copies" 
Make sure "When a signature request is completed - email a copy to the other signers and anyone CC'd" is checked
Don't forget to save your changes!