If you would like to CC someone on a signature request, simply hit the"+ Add CC" button and enter the person's email.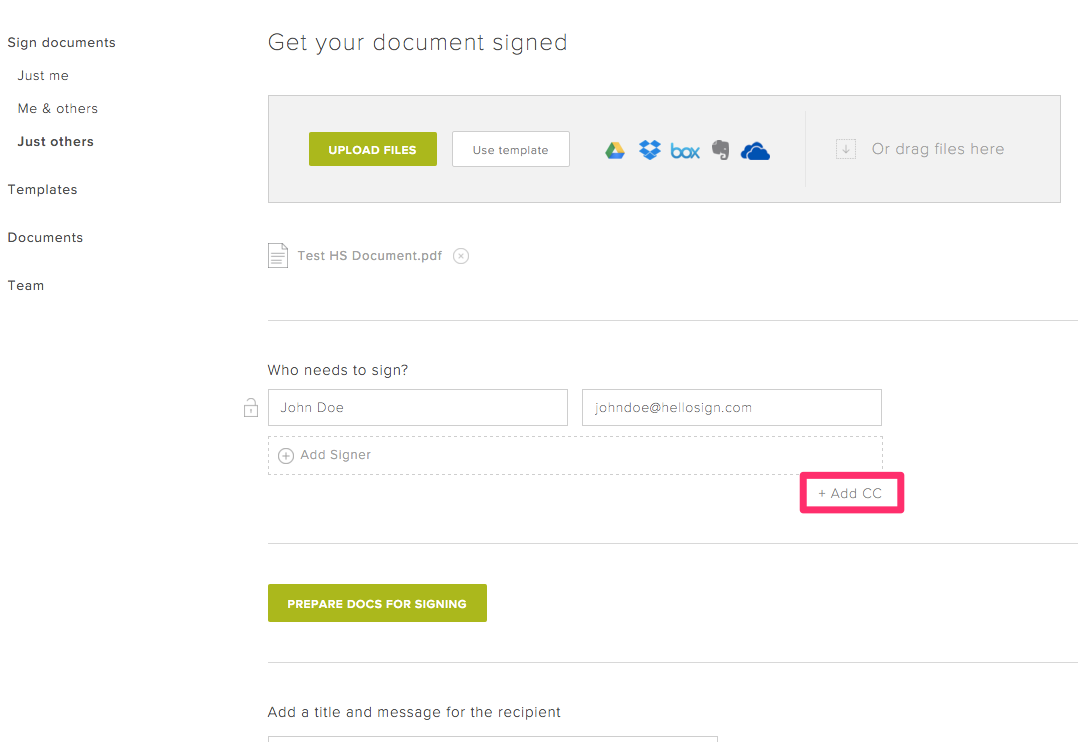 Once the signer completes the document, the signer, the requester, and whoever is CC'd will receive a signed and fully executed copy of the document via email.
Note: If you are using the "Just Me" flow, you will not see a "+ Add CC" button because you can send the document you sign directly to any recipient(s).