To create a template, choose from Accounts, Contacts, Leads, or Opportunities on the Salesforce dashboard. Click on the "Use HelloSign" button then select "Create a Template."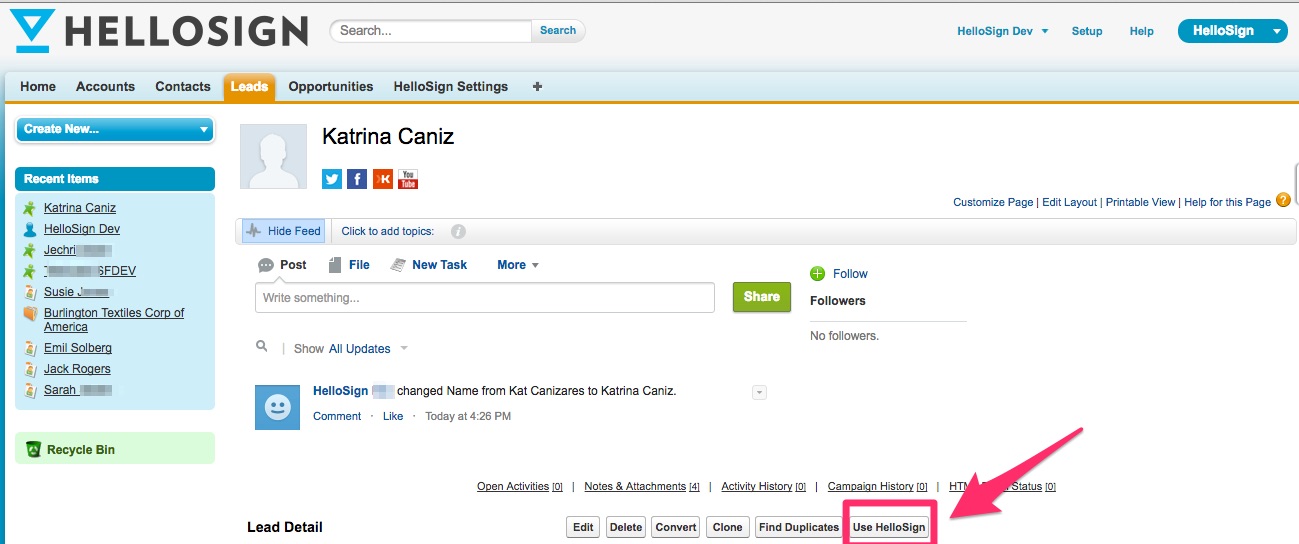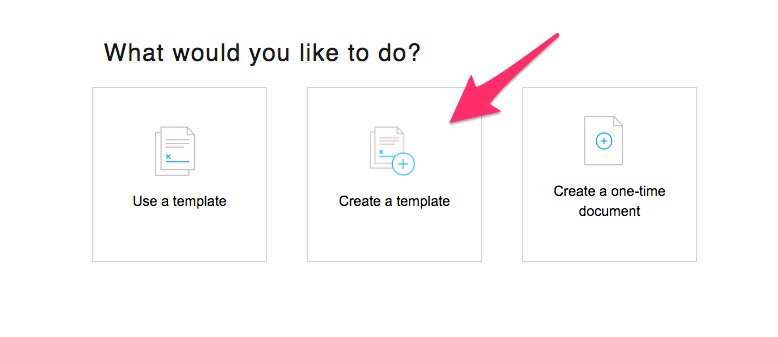 Upload your document and then create the roles that need to sign this document. If you need to make sure that the document is signed by individuals in a specific order, you are also able to assign signer order by checking off that box.
If you need to add a role for someone that is not a record within Salesforce, select "Manual." Doing so will require you to manually enter this signer's name and email address.
You can also use existing Sales data to fill out fields on your document. Simply select the data type you want to use, then click on the arrow below to add the field to the "data to merge" box.
Give the template a title and an optional message (both are editable later) and click the "Prepare Now" button.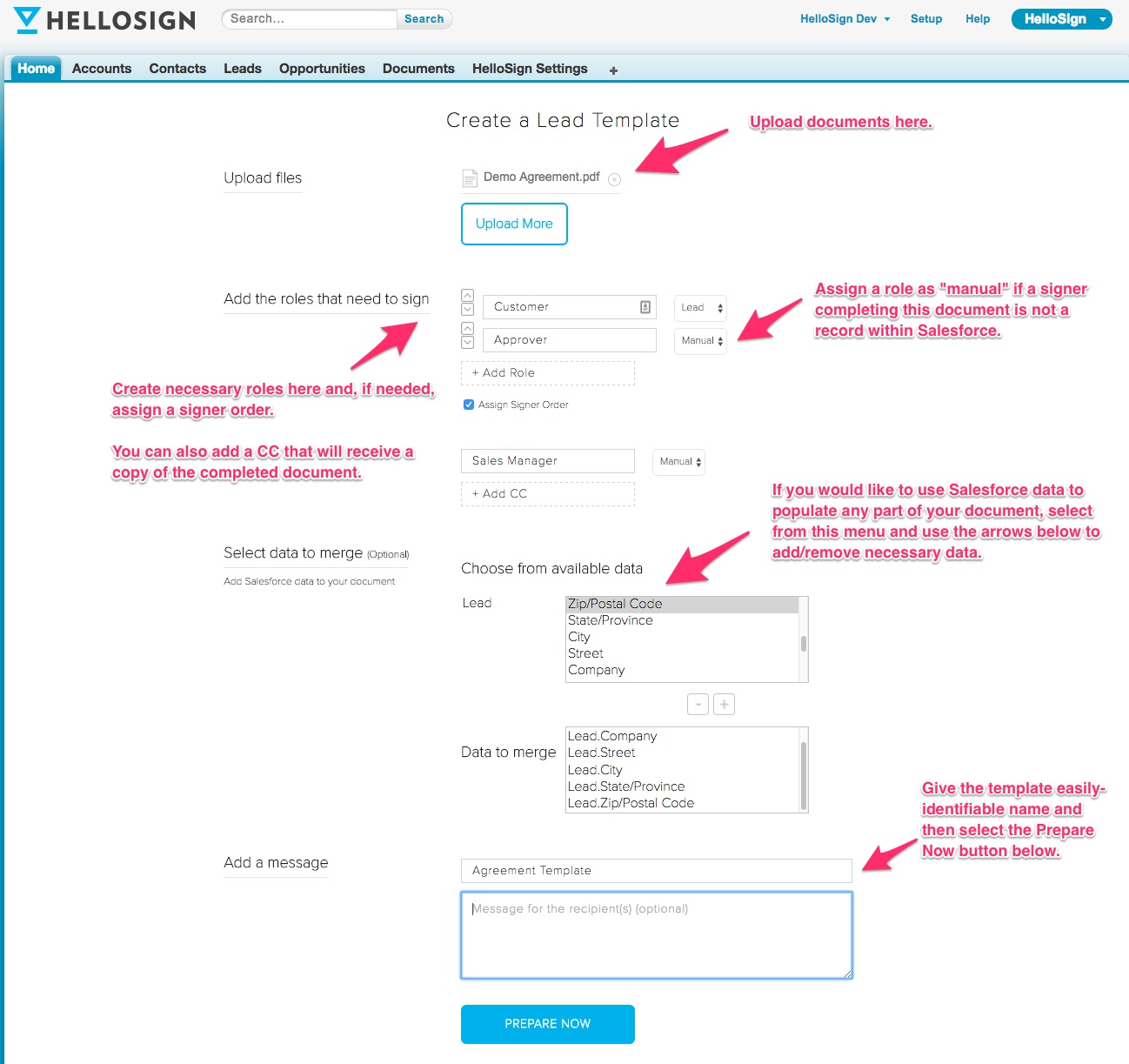 You will be taken to the HelloSign editor, where you can customize your document and add fields as needed. To use the Salesforce data, simply add a text field to the document. You can do this by clicking anywhere on the document you want the field to appear and readjusting by dragging and dropping the field.
Under the drop down menu "Who fills this out?," select "Salesforce (when sending)." Then, select the type of data from the drop down menu under "What text goes here?"
When you have all the fields on, click Continue.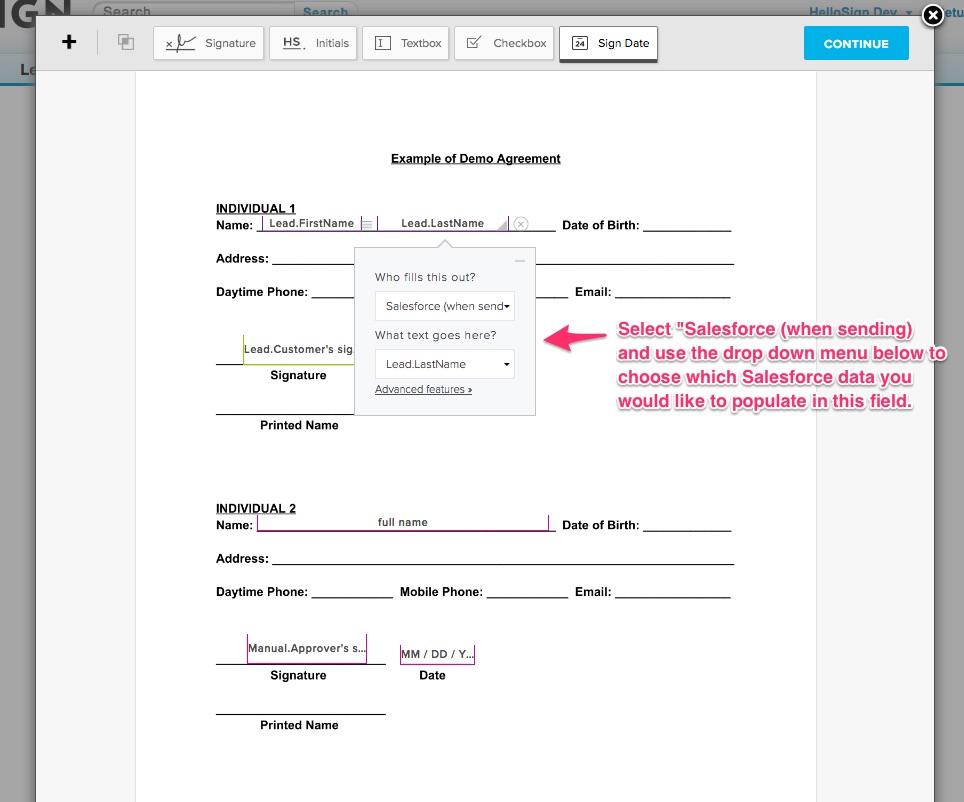 Then, make sure the title you want to use is in the Title field. Feel free to edit this if necessary! Adding an email message at this point is optional but if you do so, you can always edit it before you send the document out.