To save your signature hover over your login email in the upper righthand side of any page in your HelloSign account. A menu will populate and the first option will be to create a signature. 

Once you click on create a signature a pop up module will populate. Select which way you'd like to enter in your signature from the four options listed: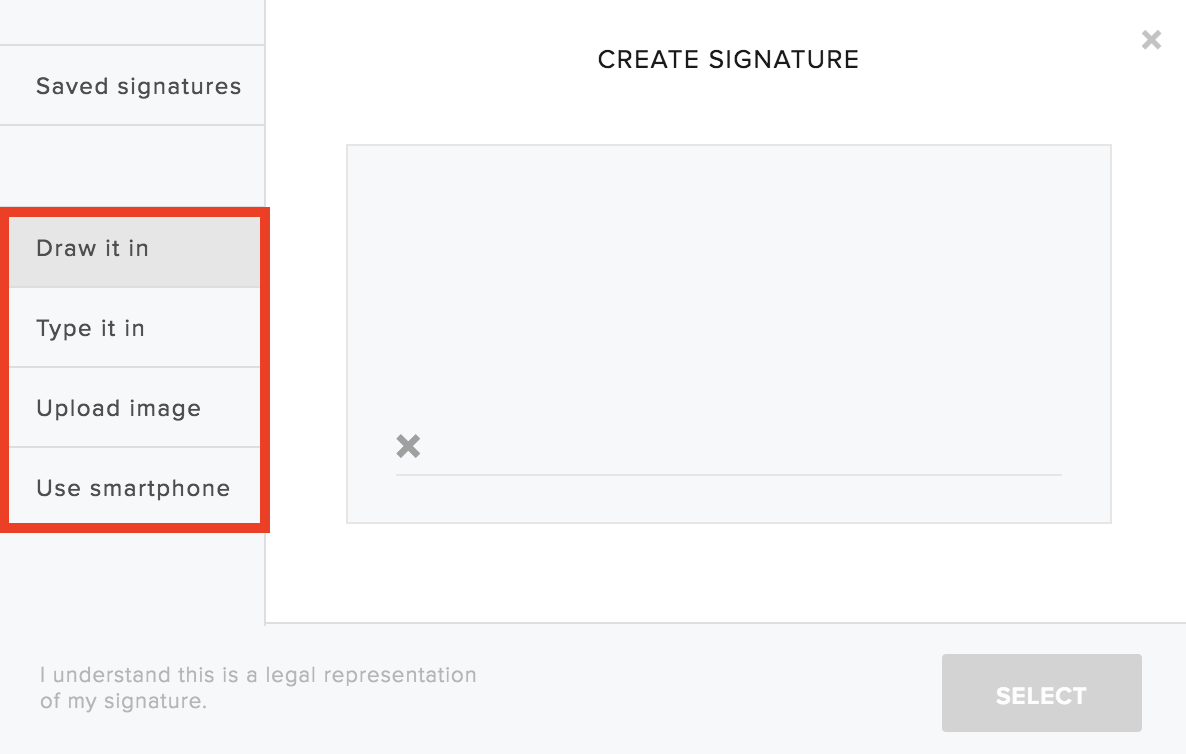 After you've entered in you signature and are satisfied click on select and your signature will then be filed under your saved signatures. Here's more information on how to use your smartphone to upload your signature.