Available on Enterprise and Enterprise Plus plans
If you need to request your signers to include additional files, whether it's from the "Sign Documents" tab or "Create Template" tab, follow the steps below:
Add the signer or role.
Click on the paperclip to the right of the signer or role just entered.
Enter in the name of the File being requested ex. "Photo ID" or "Verification of employment"
Click on 'Save' if done or click 'Add' if additional files need to be requested and repeat the previous steps.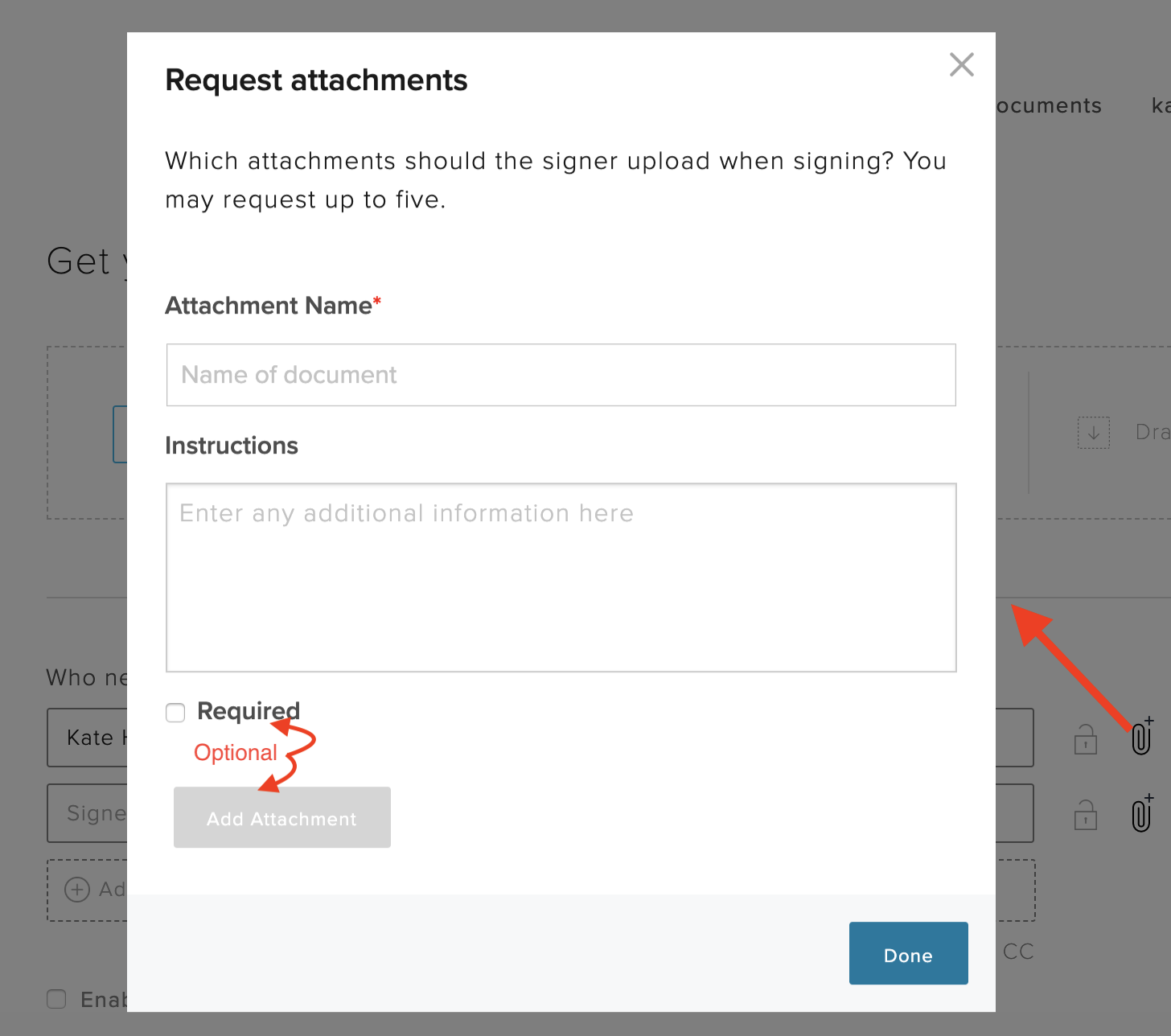 *Optional: Make the requested files required and add help text after naming the file.
When the signer receives the request they will see a prompt at the end of the signing experience to add in requested flies.