If you have a free HelloSign account, not a free trial account, or you've never had a HelloSign account before, you're eligible for a free trial of HelloSign for Salesforce! To sign up and install, follow the instructions below.
1. Go to the Salesforce AppExchange, search for HelloSign then click on green 'Get it' button. Be sure to access the Salesforce AppExchange by going through your browser and not directly through your Salesforce account.
2. Log into your Salesforce account or to create a new account if you don't have one. In the next prompt, choose where you'd like to install the package: Sandbox or Production. Be sure all the required fields are filled out. Then click on Install. Click here for an example.
3. Next, choose who HelloSign is to be installed for by selecting one of the following options: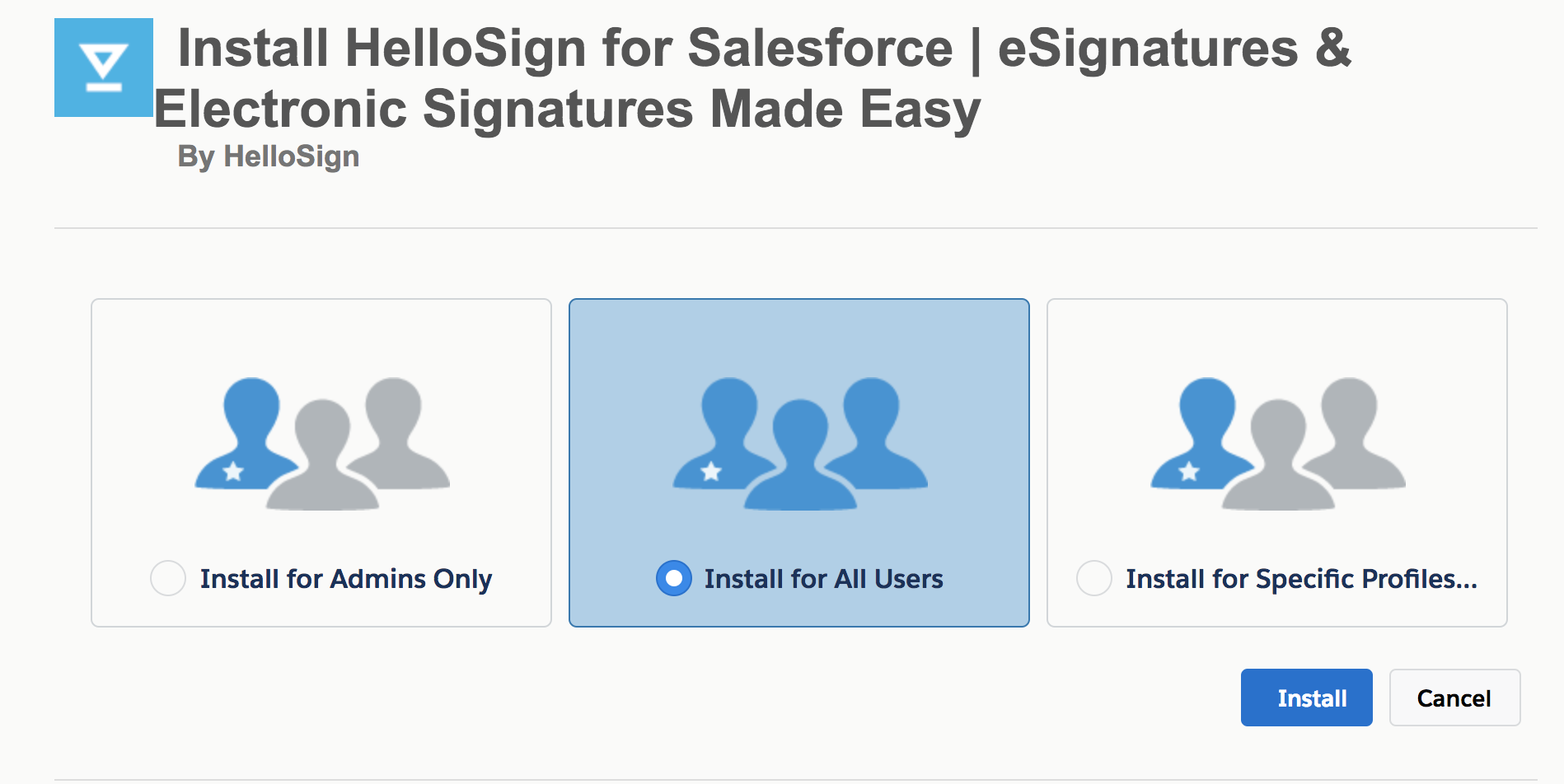 4. Once installed, navigate to the App Launcher within Salesforce and select HelloSign. Click here for an example.
5. Within the HelloSign settings menu, you'll need connect your HelloSign account, if you don't have one click on 'Create an Account'. HelloSign will pre-populate your Salesforce user email since your HelloSign email needs to match to establish a connection between Salesforce and HelloSign. If you already have a free HelloSign account, simply click on 'Connect' and you're ready to start setting up!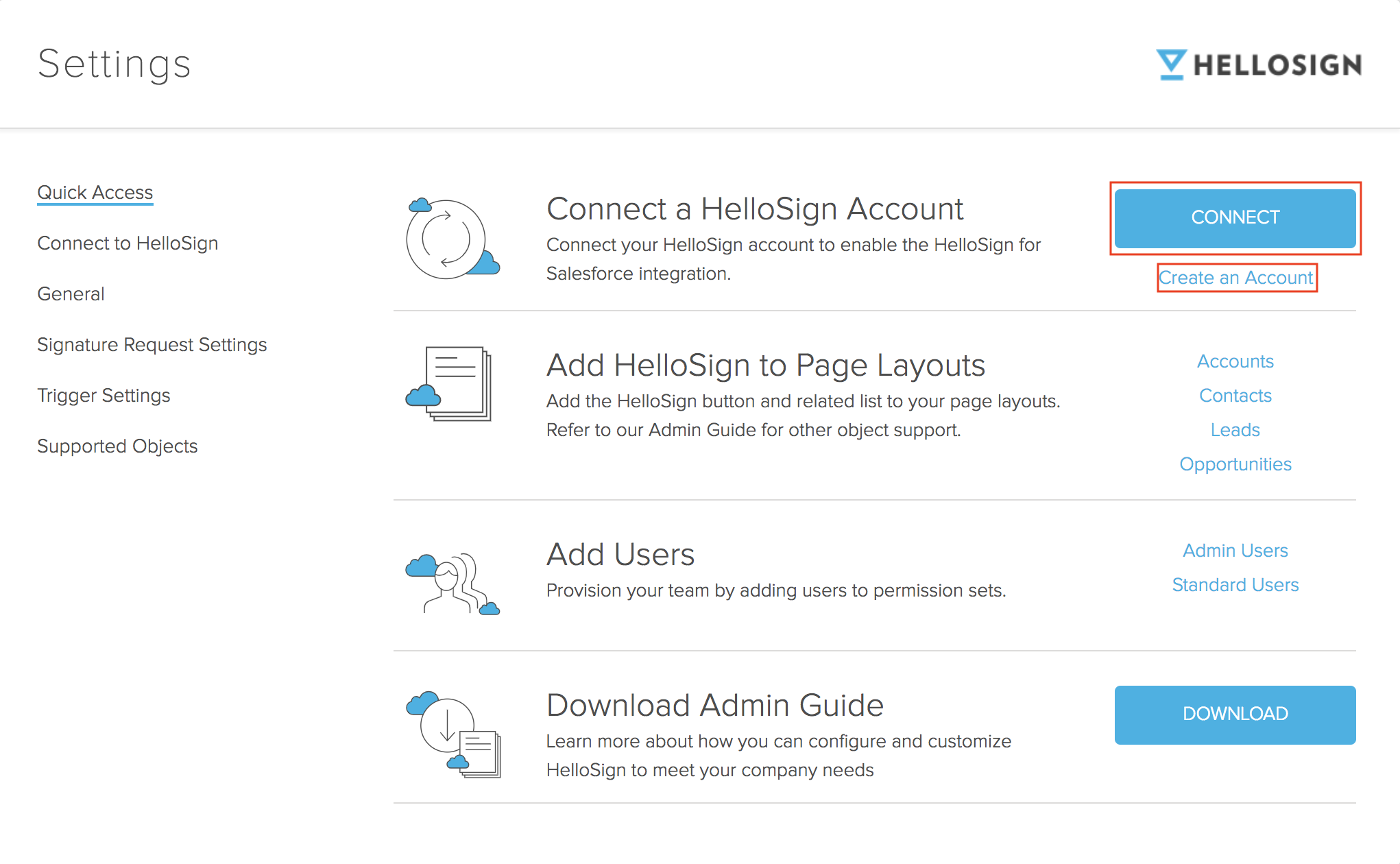 6. You'll receive a verification email which will guide you to set up your password and log you into your new HelloSign account.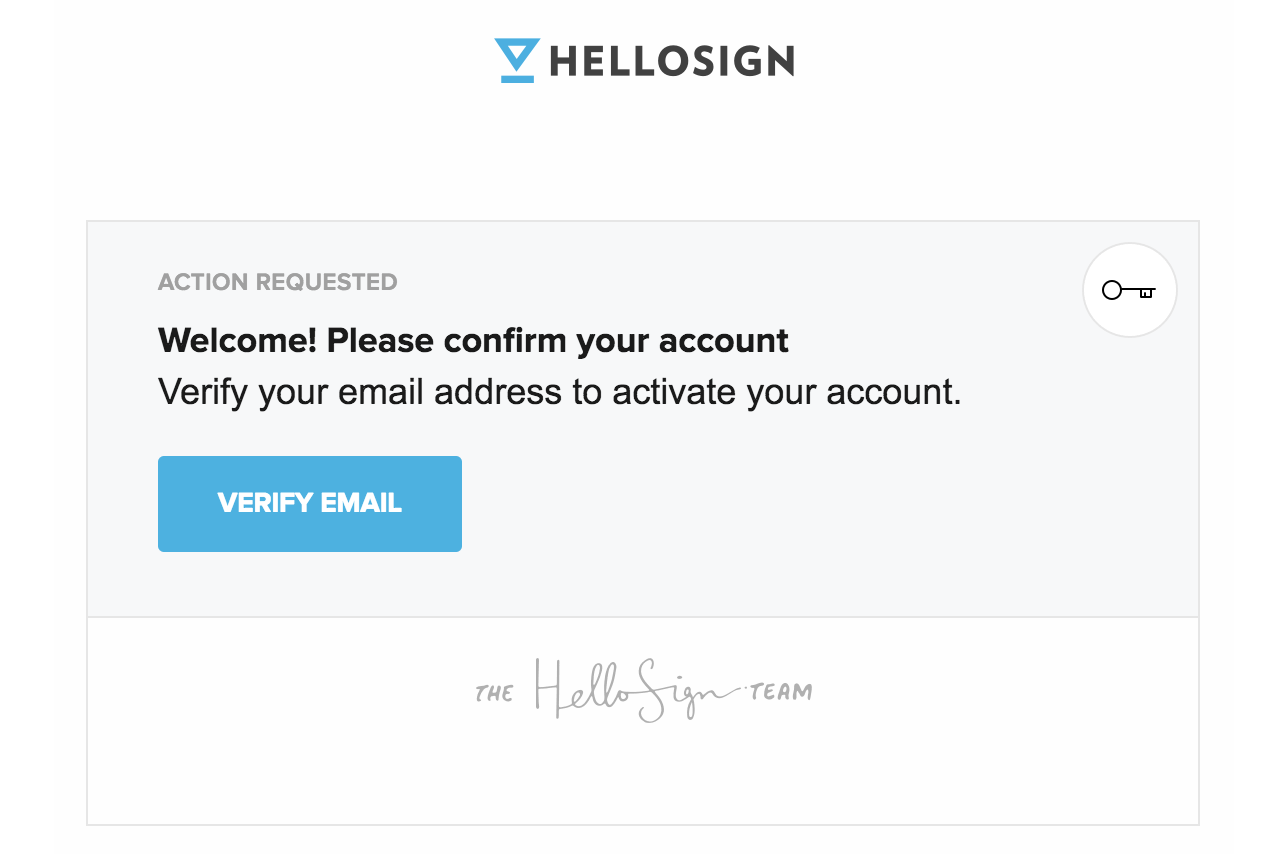 7. Now that your HelloSign account is set up, head back to your Salesforce account and the HelloSign settings menu and click 'Connect'.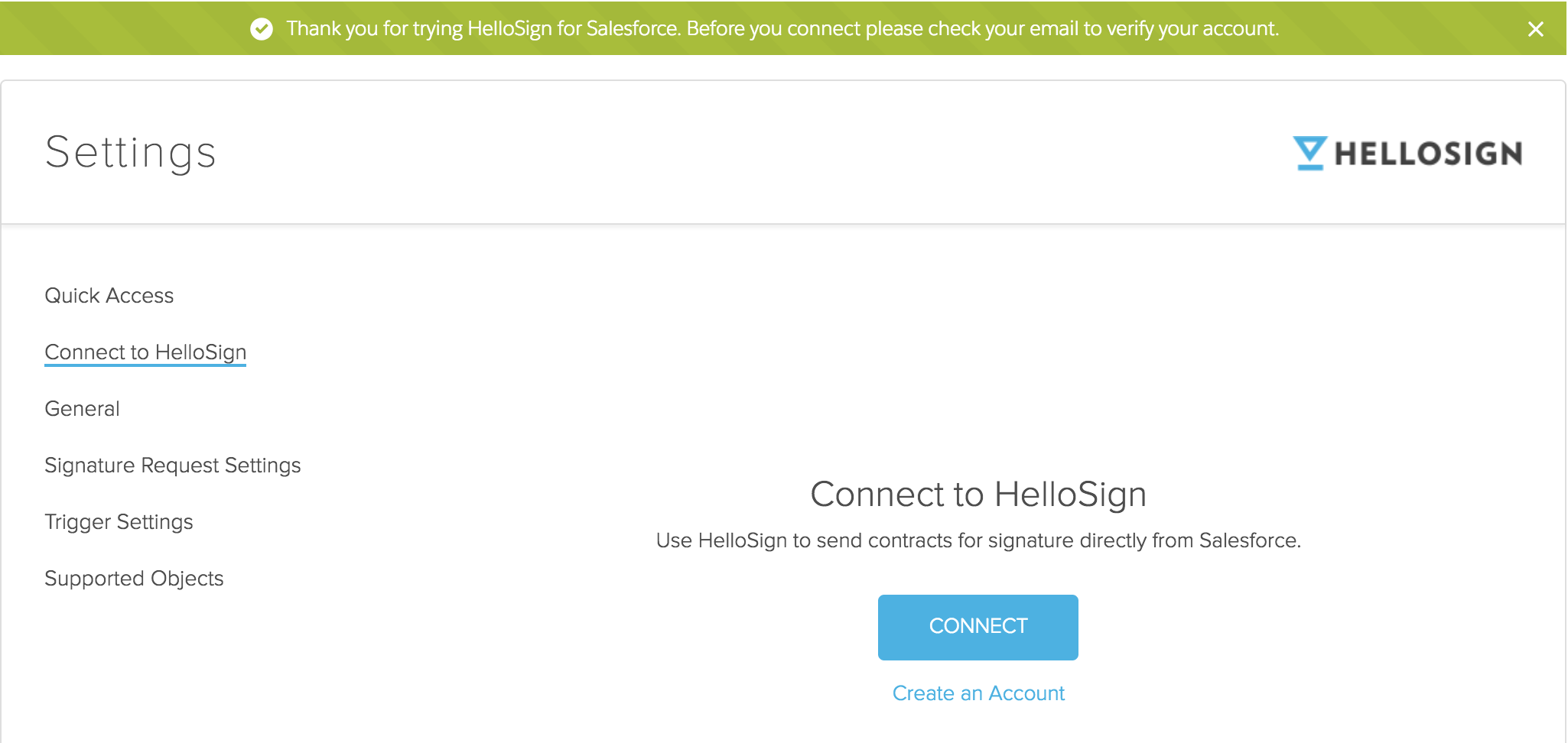 For additional information and more guides to getting set up please check out our Admin Guide. Also for a walkthrough of the steps above check out the below video.