The HelloSign Add-On for Gmail allows users to sign attachments they receive directly from their gmail account. There are two different ways to install this add-on, the first being going directly to the G Suite Marketplace using this link and follow the prompts for install.

The second option is to install directly through your gmail account. Click on the gear icon, then select 'Get Add-Ons'.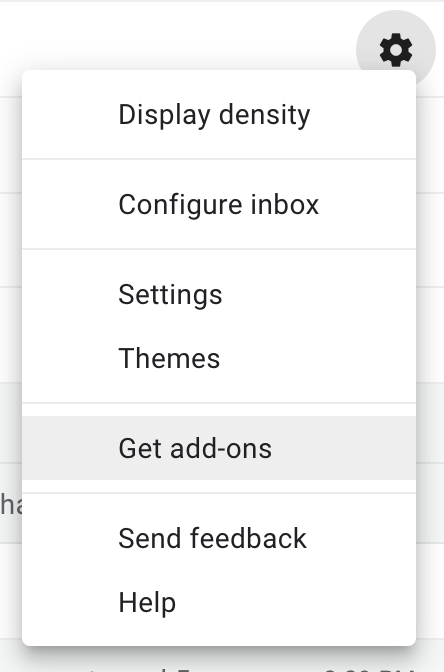 From here search for 'HelloSign' and follow the install prompts. Here's a quick video walking through the process.