Available on Enterprise Plus
With Multi teams you're able to have multiple teams with various users in each under one HelloSign account. In setting up these teams you'll be creating a hierarchy which admins will have the ability to then manage different levels of permissions.
Each team will have its own group of users, these users will not be able to see other team's documents or information. While the individual teams are able to have their own admins these team admins only have increased ability on their team and will be to see all documents associated with their team. For more on each roles permissions please see our our article on multi-team roles.
There can be up to three levels of teams with a total of 50 teams. In this diagram you can see the outline of a simple team set up.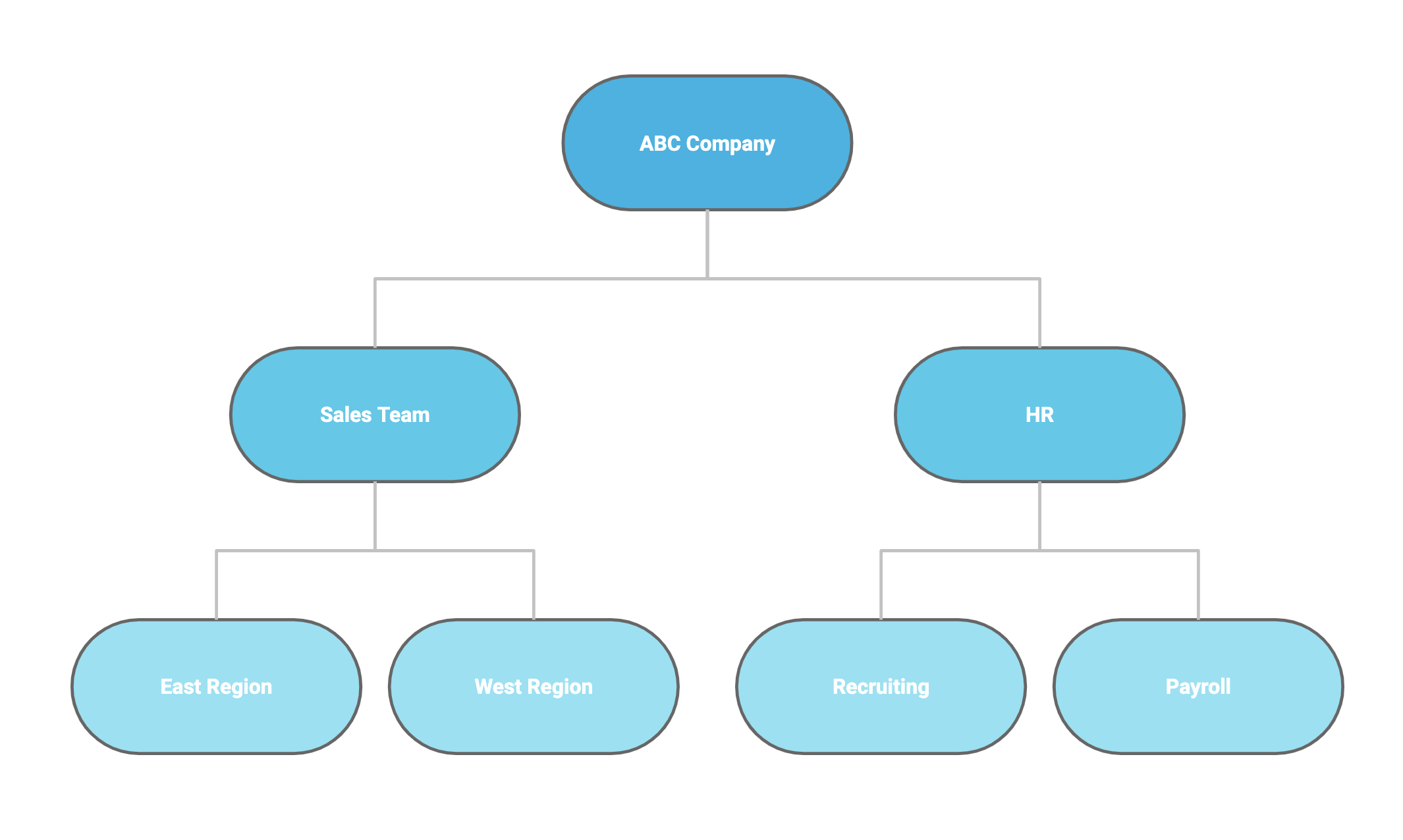 The admins in the 'Org Team' will have complete admin power for the whole account. These admins will be able to add and remove users from any team as well as see all documents within the account. The 'Org team' admins will also have management over the teams as a whole, they're able to add, move or remove any team from the account.
In addition to the abilities listed above the 'Org Team' admin and team manager will be able to set the team settings for the entire account. This includes uploading a company logo, creating an email signature, and a standard redirect URL after signers have completed their documents.