The HelloSign Admin Console is the headquarters of team management and account settings. Org Admins are able to create new teams, invite and manage users, and manage team settings.
The Admin Console is available on Standard and Premium plans.
To access the Admin Console:
Sign in to your admin account.
Hover over your email address in the upper-right corner.
Click Admin Console.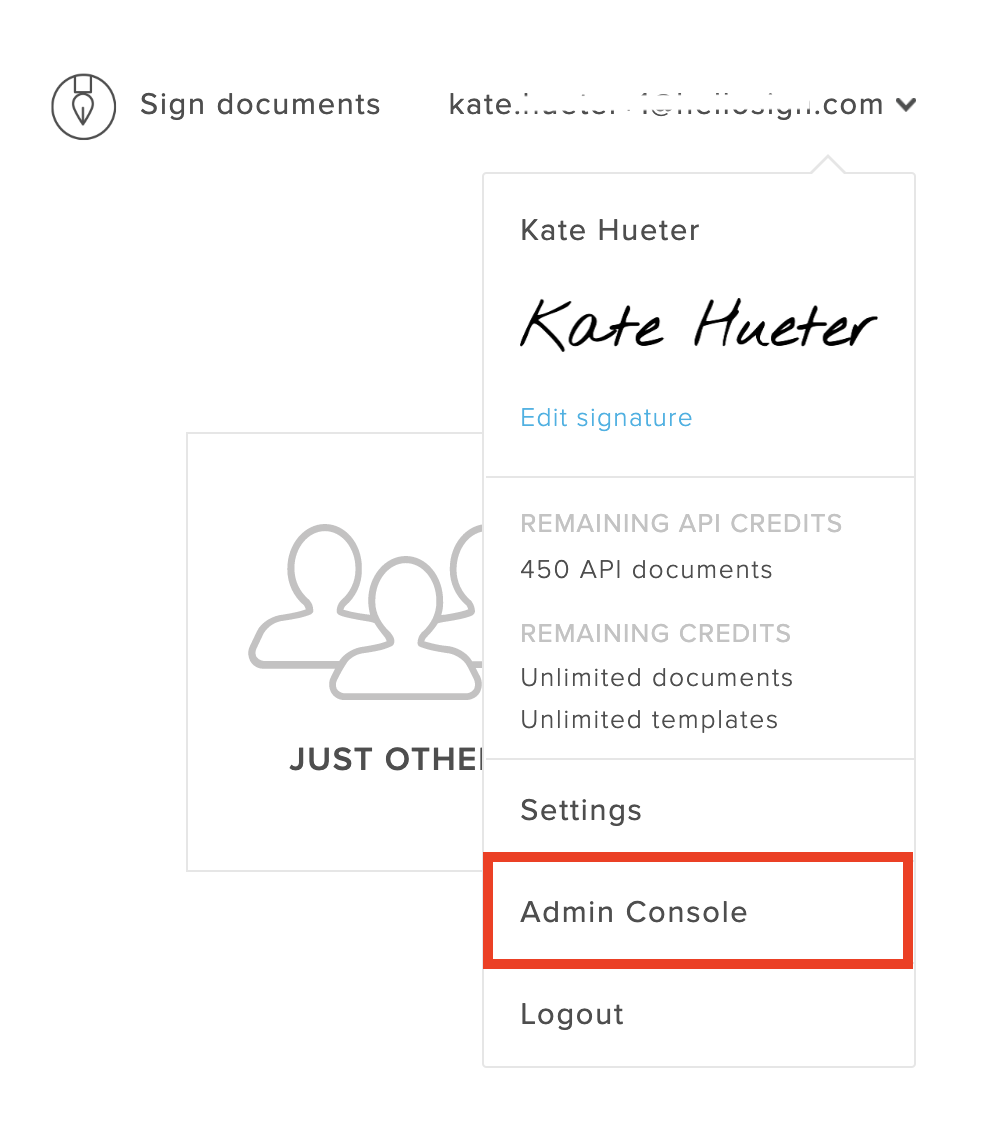 A navigation menu appears in the left sidebar.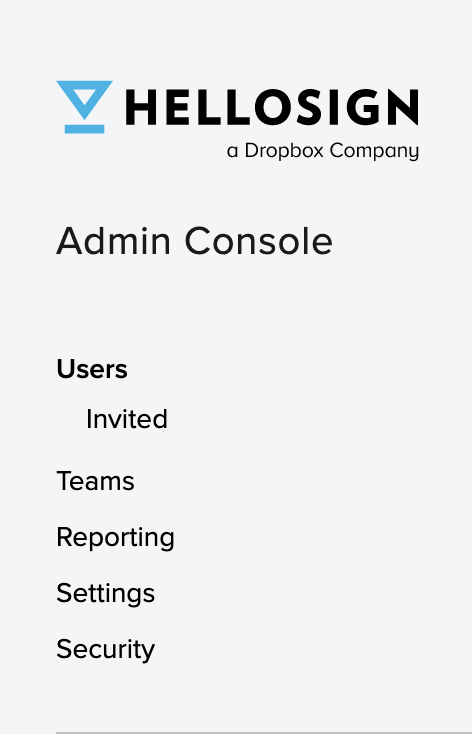 User and team management
In the Users section, admins are able to invite new users individually or, if an org admin, in bulk. Admins can also manage current users, including updating their roles and the teams they belong to.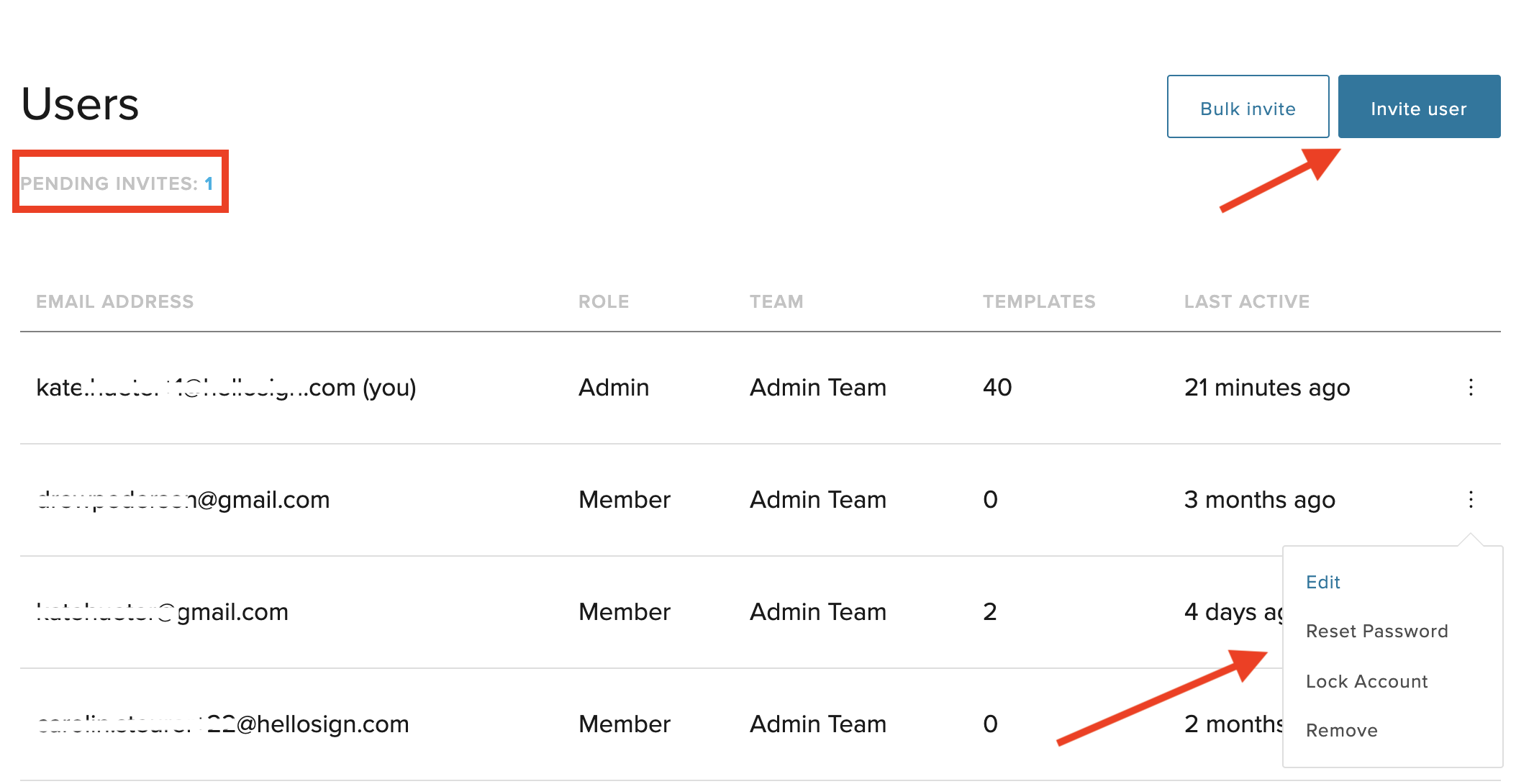 In the Teams section, admins can create and manage teams. The dashboard will show the team name, the admin and manager for the team, and the parent team.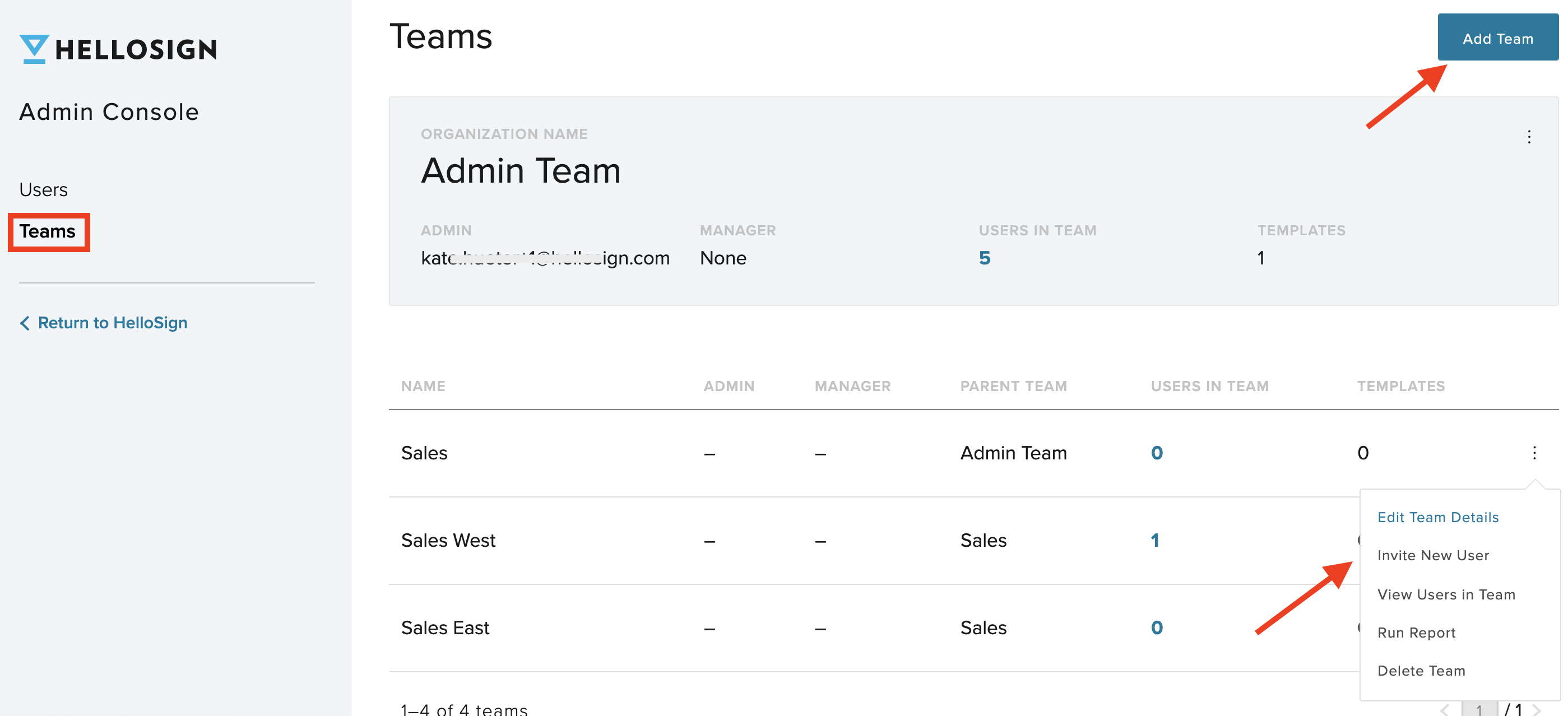 Account Management
In the Reporting section, admins can generate Compliance, Document status, and User activity reports. Admins can also display a summary of the current month's activity via graphs.
In the Settings section, admins can adjust settings for the entire team via 4 categories:
General: Manage company name, tagline, logo, and industry.
Signature Requests: Manage outbound email settings, signature request options, and reminders for your account.
Document and Templates: Manage template editing access and who can download a document CSV.
Syncing and Sharing: Manage which integration apps team members can enable.
In the Security section, admins can enable SAML SSO as well as manage multi-factor authentication.