The Admin console is the headquarters of team management. Org Admins are able to create new teams, invite and manage users, track template ownership and manage team settings. To access the Admin Console hover over the login email in the upper righthand corner and a dropdown will populate.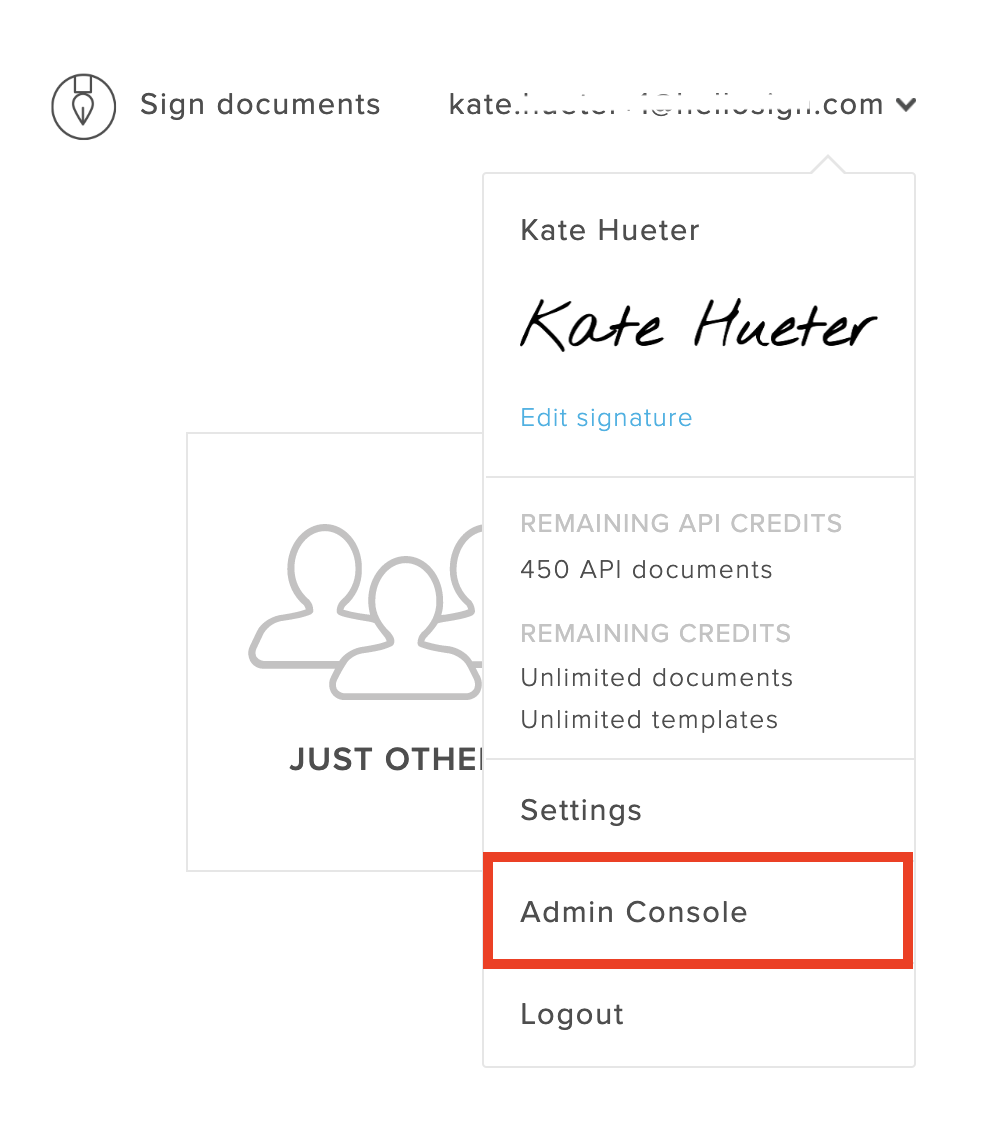 Upon opening, the 'Users' section populates. You'll also see the main menu on the lefthand side of the screen.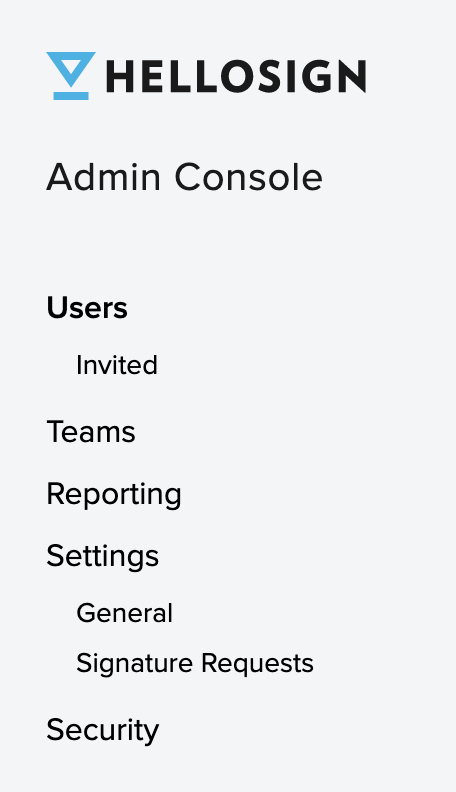 Team Management
Within the 'Users' section admins are able to invite new users, either individually or, if an org admin, in bulk, and manage current users. Update their role as well as the team which they are on.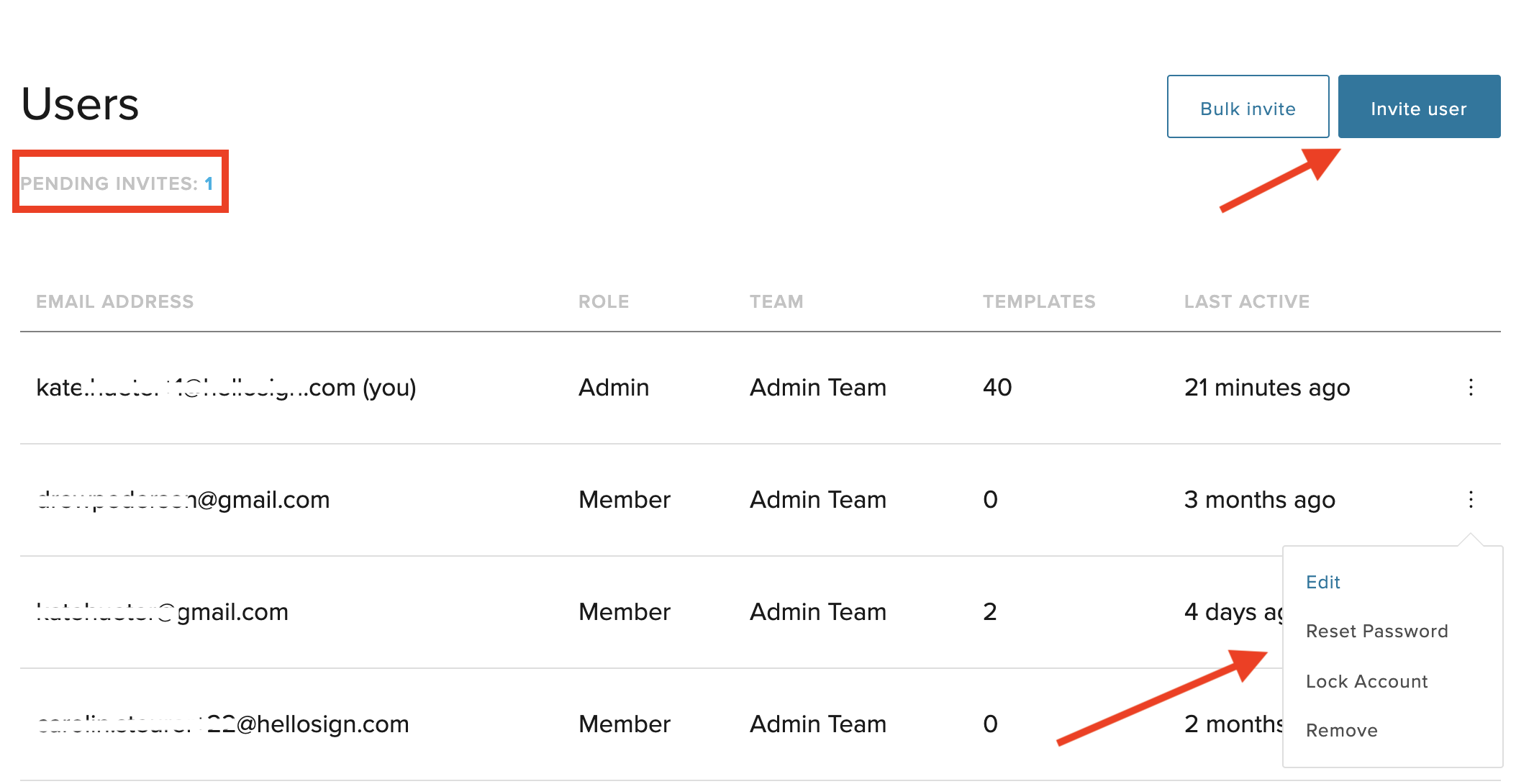 The 'Teams' section allows admins to able to create and manage teams. The dashboard will show the team name the admin and manager for the team as well as the parent team.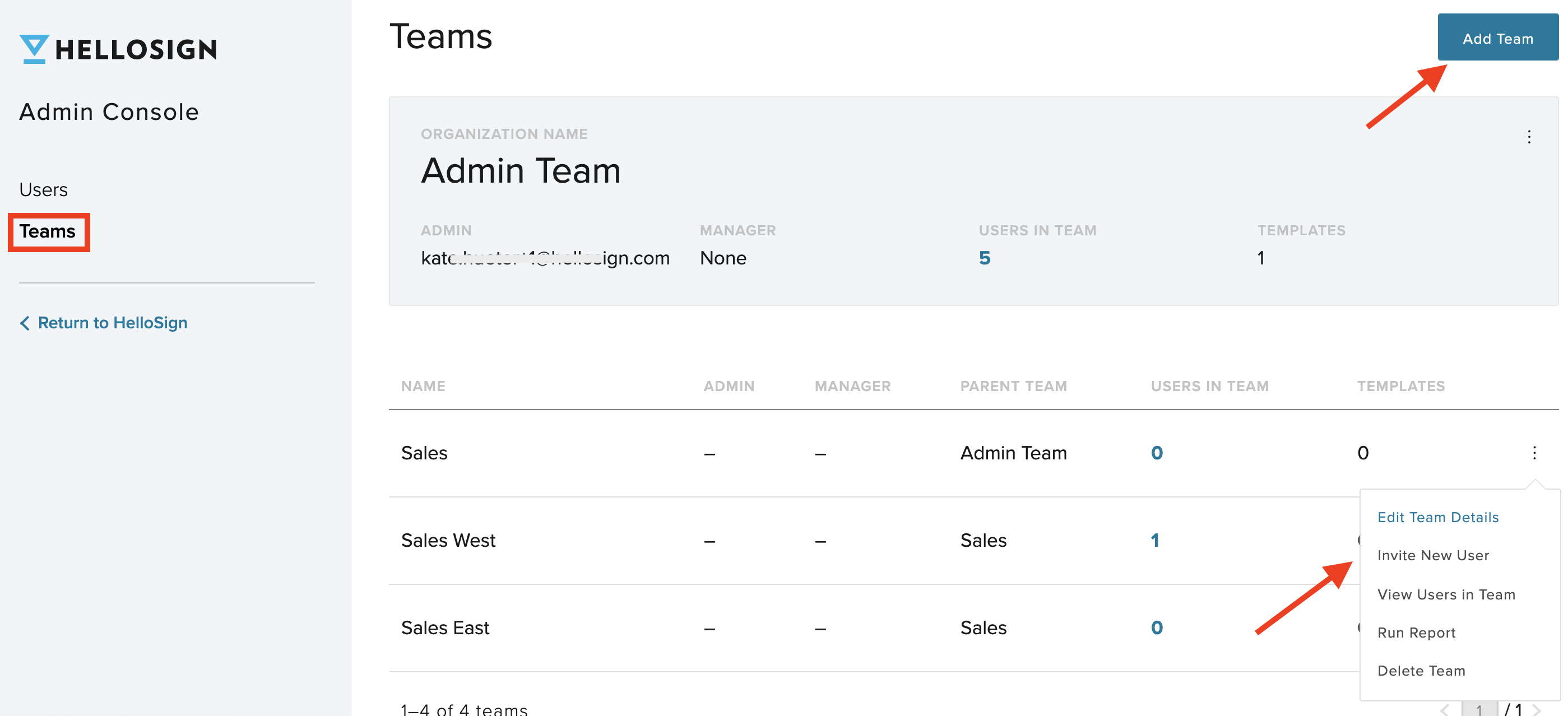 Account Management
Within the 'Reporting' section admins are able to pull User activity, Compliance and Document status reports.
There are two different options within the 'Settings' section, General and Signature Requests. General includes branding for the account, Company name, logo, tagline and industry where as Signature Requests includes specific settings such as reminders, access codes and default email titles and messages.
And finally, there is the Security section where admins are able to manage SAML SSO and multi-factor authentication.