You can send a reminder on bulk requests to provide a fresh link to signers who haven't completed the request yet.
Bulk request reminders are available on Standard and Premium plans.
To send a reminder about a bulk request:
Sign in to your account.
Click Documents in the left sidebar.
Click Bulk send in the left sidebar.
Click the name of the correct document.
Click View Status in the slide out menu.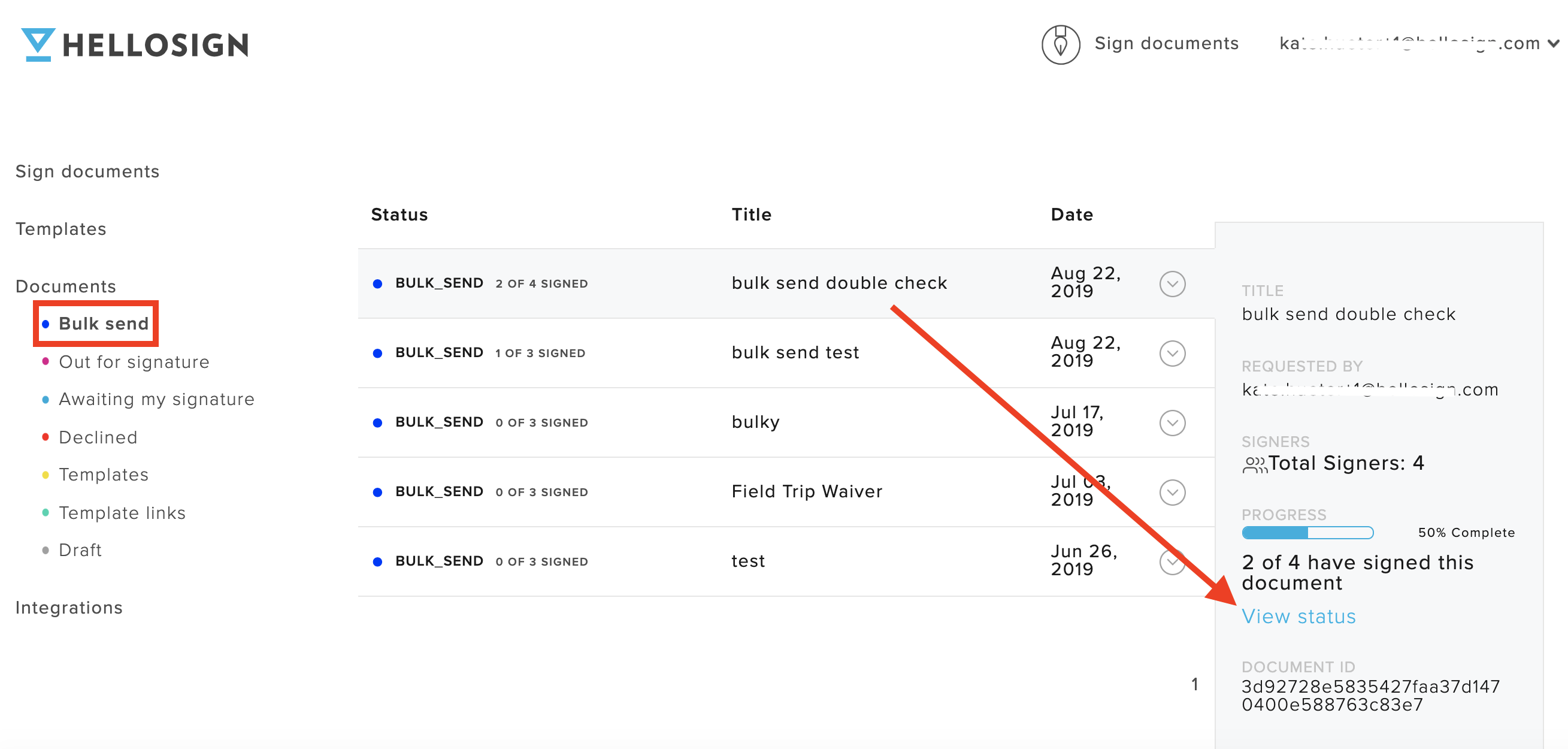 You'll see a list of the individual signers on the bulk send request, with their status.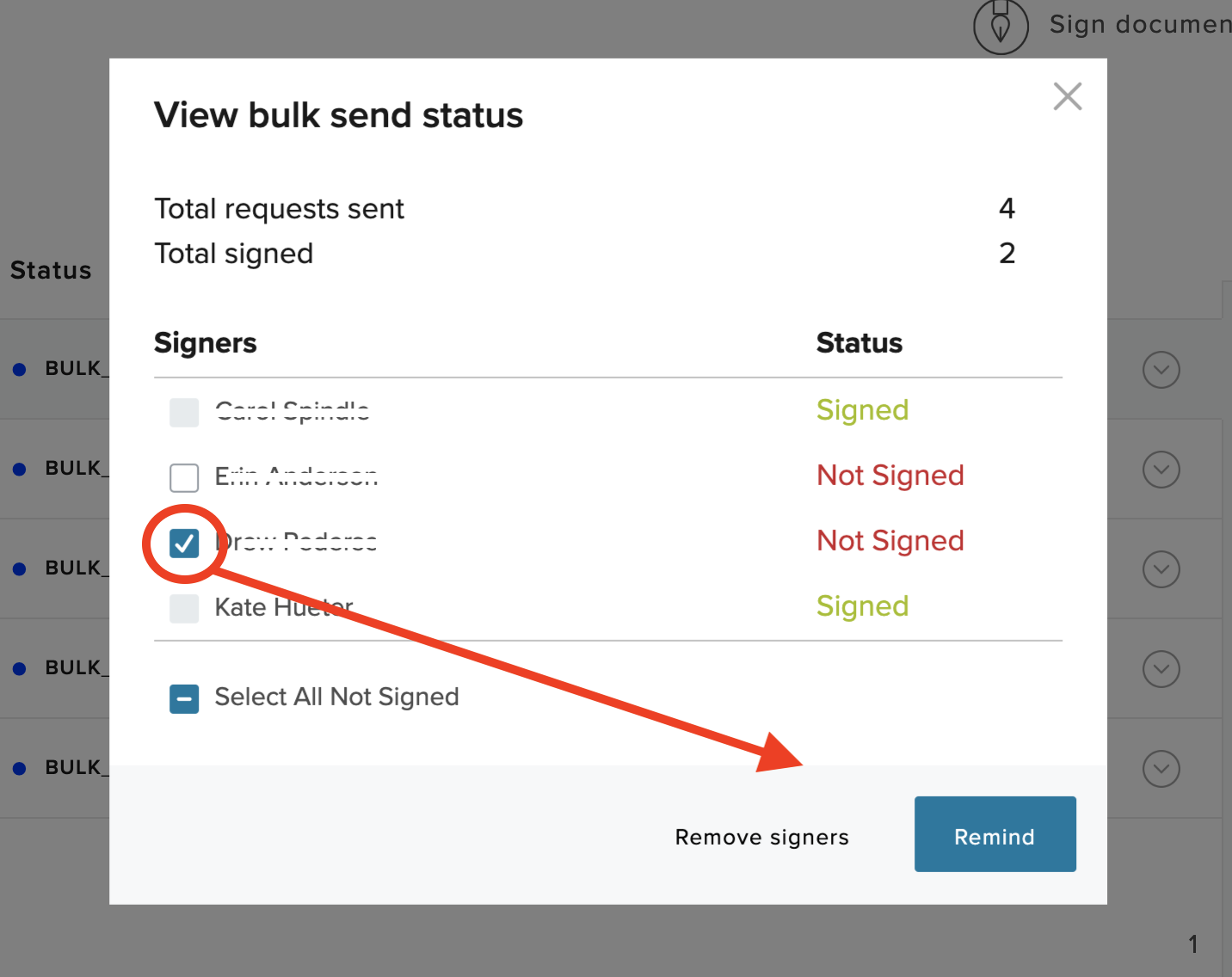 Click the checkbox next to the signers you'd like to include and click Remind.
The signers will receive an email with a fresh link reminding them they have a document waiting.
Learn how to send a reminder far an individual (non-bulk) request.