Available on Enterprise Plus plans
Any Org admin will be able to pull reports and see charts for all users within the account. Team Admins will be able to view charts and pull reports for those users on their teams. To locate reporting navigate to the admin console and click on 'Reporting' in the lefthand side menu.
Two charts will populate, the first reflects the signature request statuses for the entire account or if a team admin then their whole team. This will be a breakdown of the current month.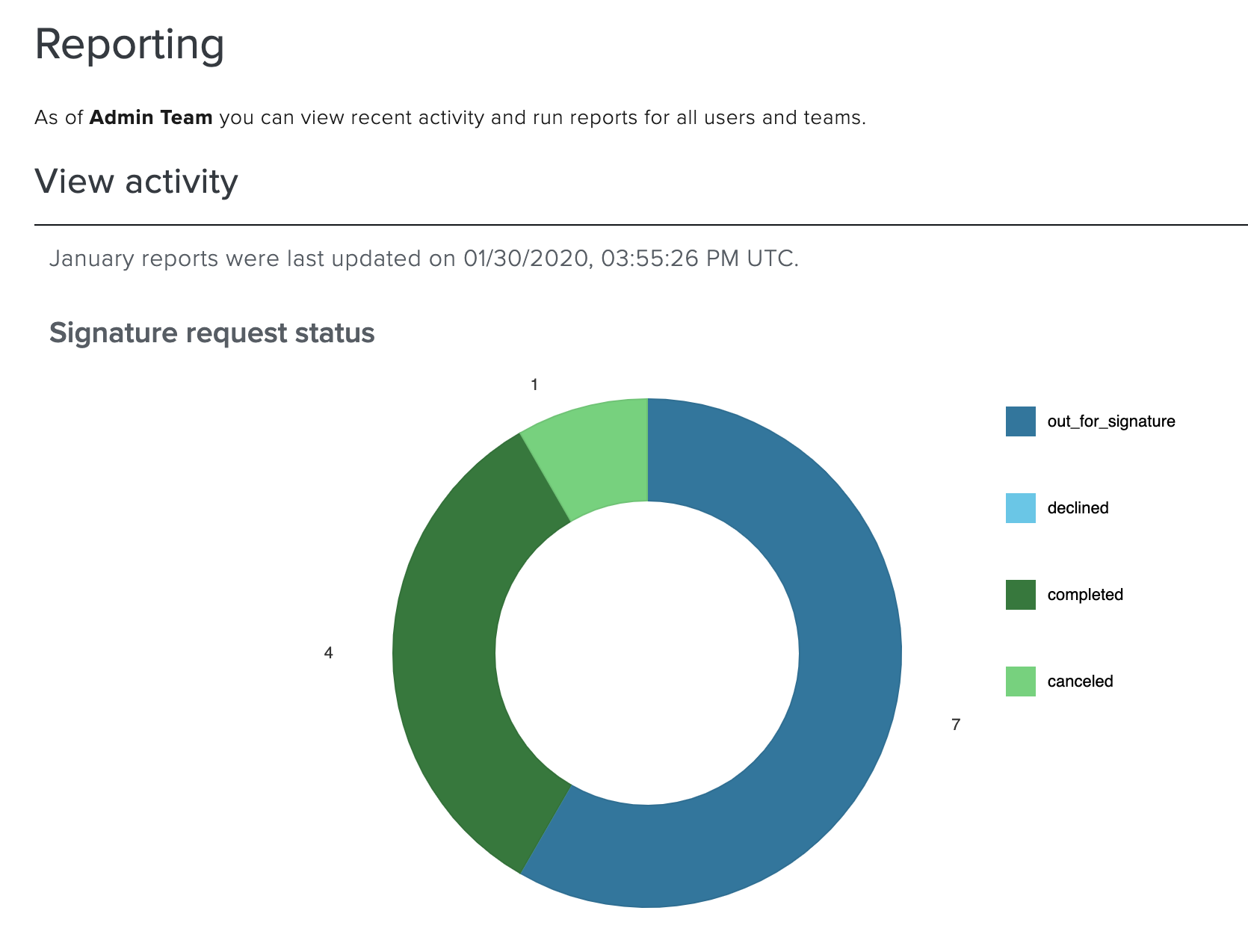 The second chart will show a breakdown of the amount of requests sent per day by the entire account, or for team admins by their entire team.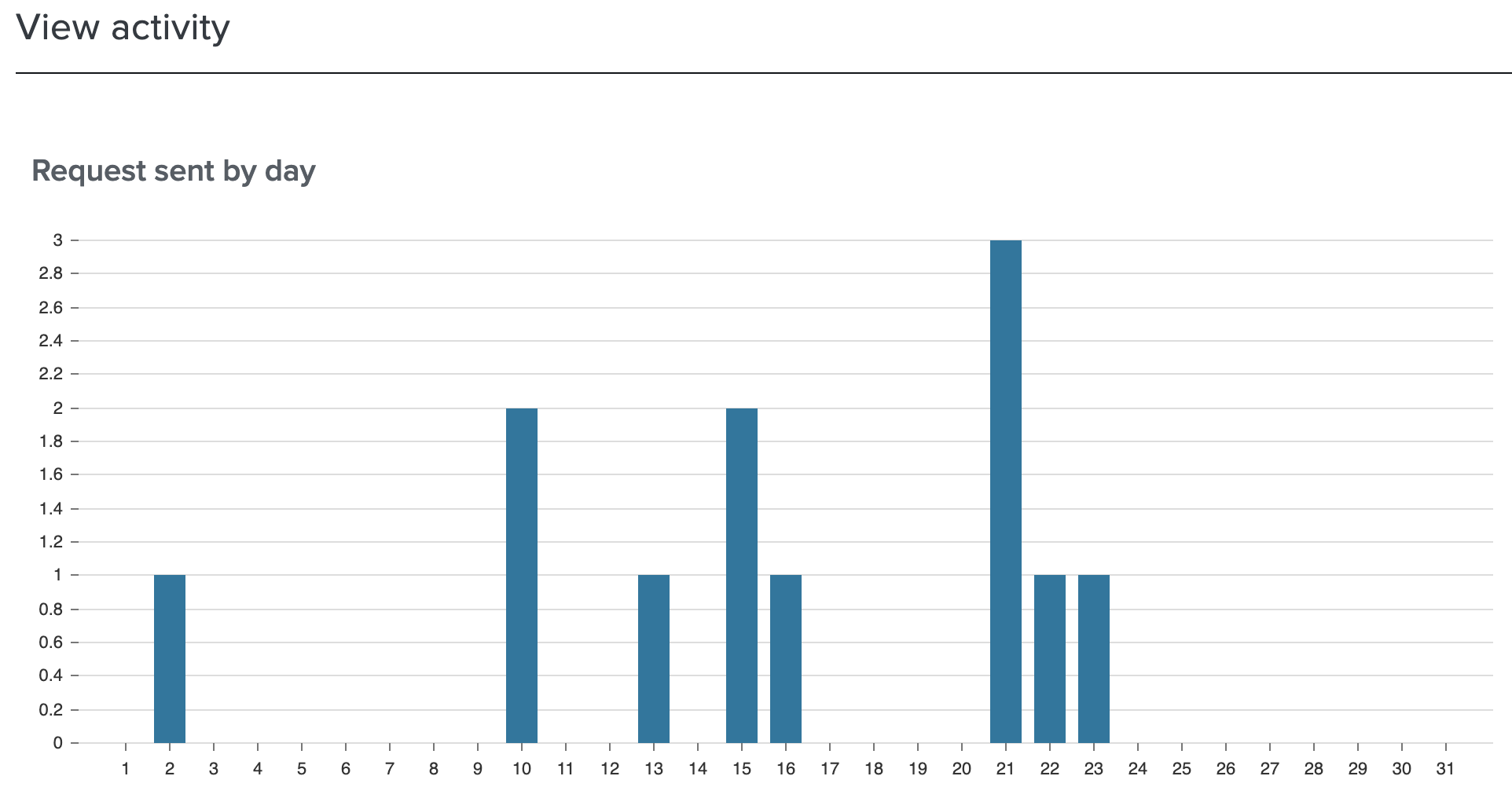 Generating a Report
Below the two charts with be a section 'Run a report'.
Enter in date range the report needs to cover. The end date can't be more than a year out from the start date.

Select one of the three reports by checking the box next to the report you'd like to run then click 'Request Report'.

An email will be sent to your inbox, in the email click on 'Download Report'.

A new window will open and the report will automatically download as a CSV file to your computer.

Reports available to admins and team admins to generate
User Activity Report
This report includes the following information per user
Templates owned
Total Requests Sent
Percentage of requests completed
Percentage of requests canceled
Percentage of requests declined
Total Documents Signed
Compliance Report
This report includes the following information per user
Team name
Email address
First name
Last name
Account locked status
Last login date
Document Status Report
This report includes the following information per document
Document name
Date sent
Date completed
Requester's email
Requester's team
Email address of the request sent to
Signers email address
Status
Days Outstanding