SMS verification is now available through the API for Platinum level API plans and above. Signature requests sent with SMS verification will require signers to enter a verification code delivered via SMS in order to access and complete the request.
How It Works:
SMS verification can be set by adding the signers[%i%][sms_phone_number] request parameter
to requests made to the following endpoints:
/signature_request/send
/signature_request/send_with_template
/signature_request/create_embedded
/signature_request/create_embedded_with_template

Note: SMS verification is not available in test mode
Signer Experience:
When SMS verification has been set for a signature request, signers attempting to access the document will be prompted to request a code in order to proceed with the request: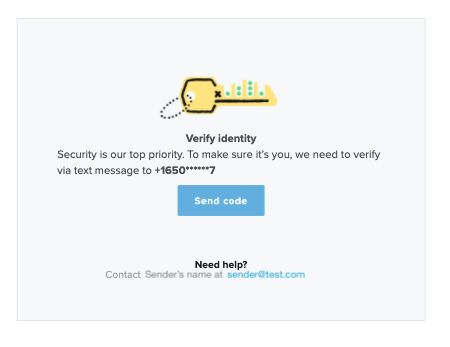 If an incorrect code is entered, they will see the following: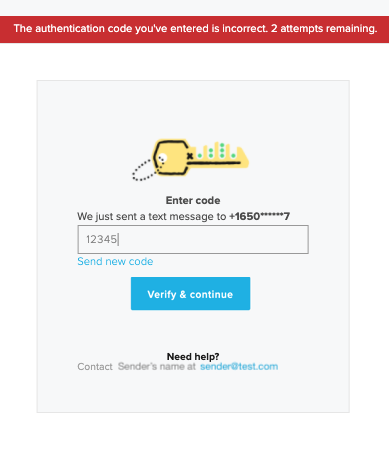 Signers have the option to have the code re-sent to their number by clicking "Send new code".
If the signer experiences any issues, they can contact the sender of the document by clicking on the sender's email address.