HelloSign supports default HubSpot properties and up to 30 custom HelloSign properties. In this article, you will find the steps to set up a HelloSign custom property on HubSpot.
If you would like to see the list of default properties HelloSign supports, you will find it in this article: https://faq.hellosign.com/hc/en-us/articles/212164958-Autofill-HelloSign-Templates-With-a-HubSpot-CRM-Contact-s-Info.
When setting up the custom HelloSign properties on HubSpot, you will navigate to the properties settings on HubSpot and select which property you want to add. While you can modify the property label on HubSpot, the internal name will not be modifiable.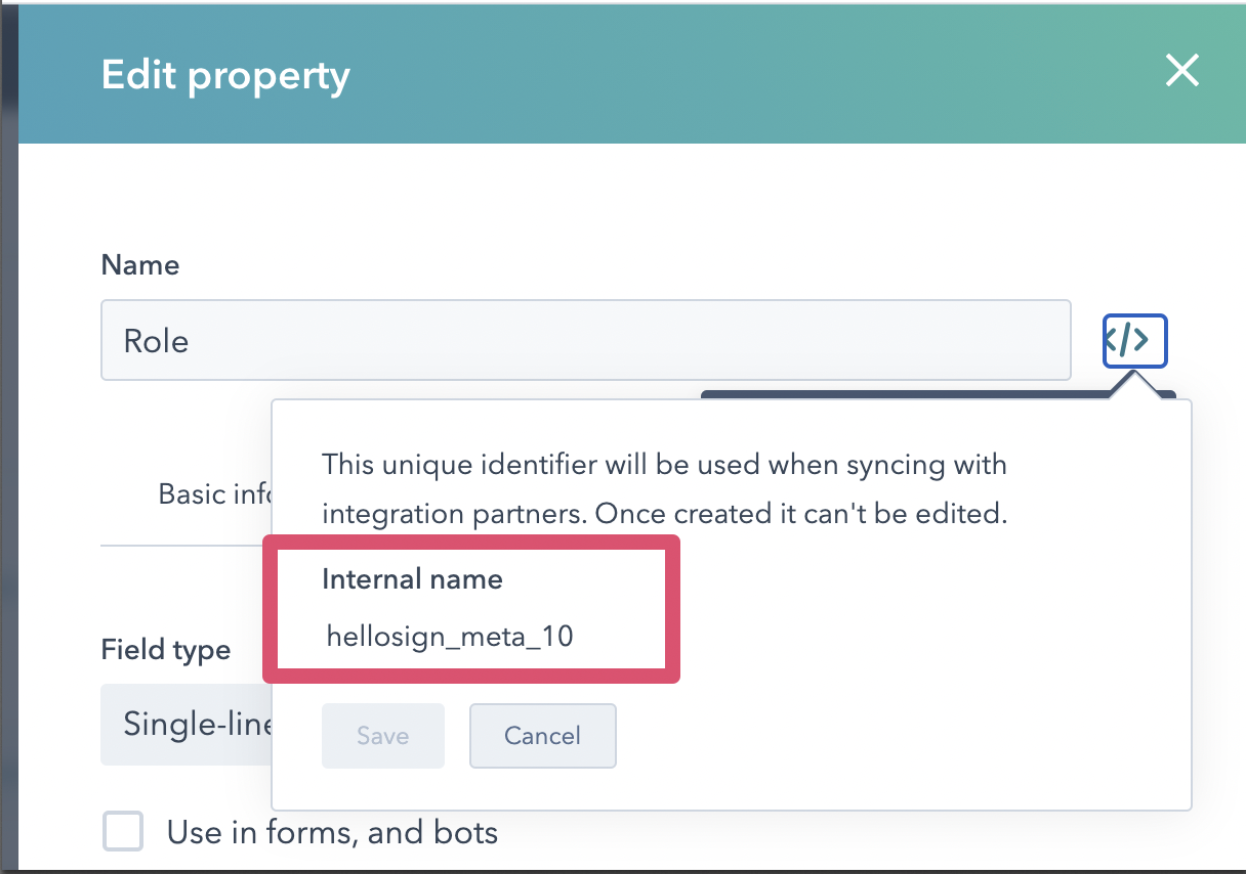 Once you've set up the property, add to your view on HubSpot accordingly.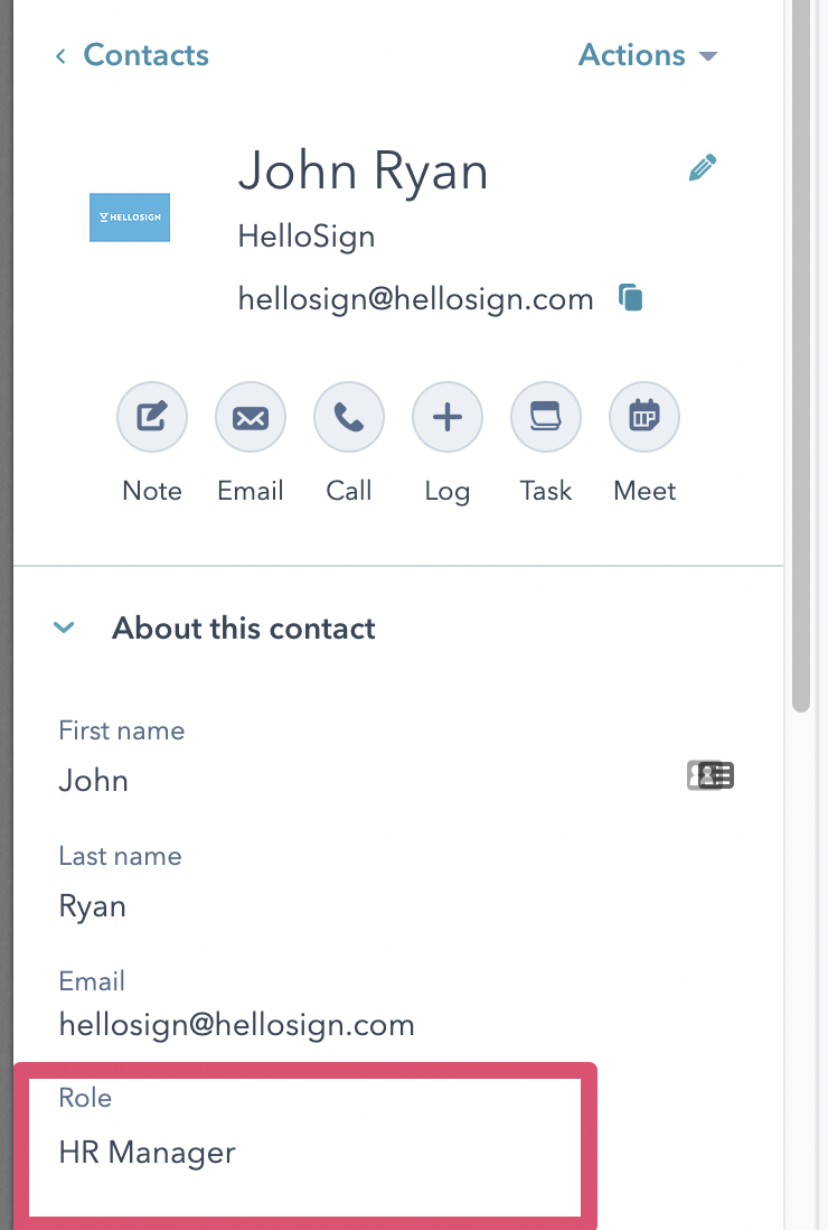 Now it's time to set up the property on your HelloSign template. For that, go to your account at app.hellosign.com, create or edit the template you would want to add the property on. Create a merge field for your property, and on the merge field name, make sure to keep the hellosign_meta internal name: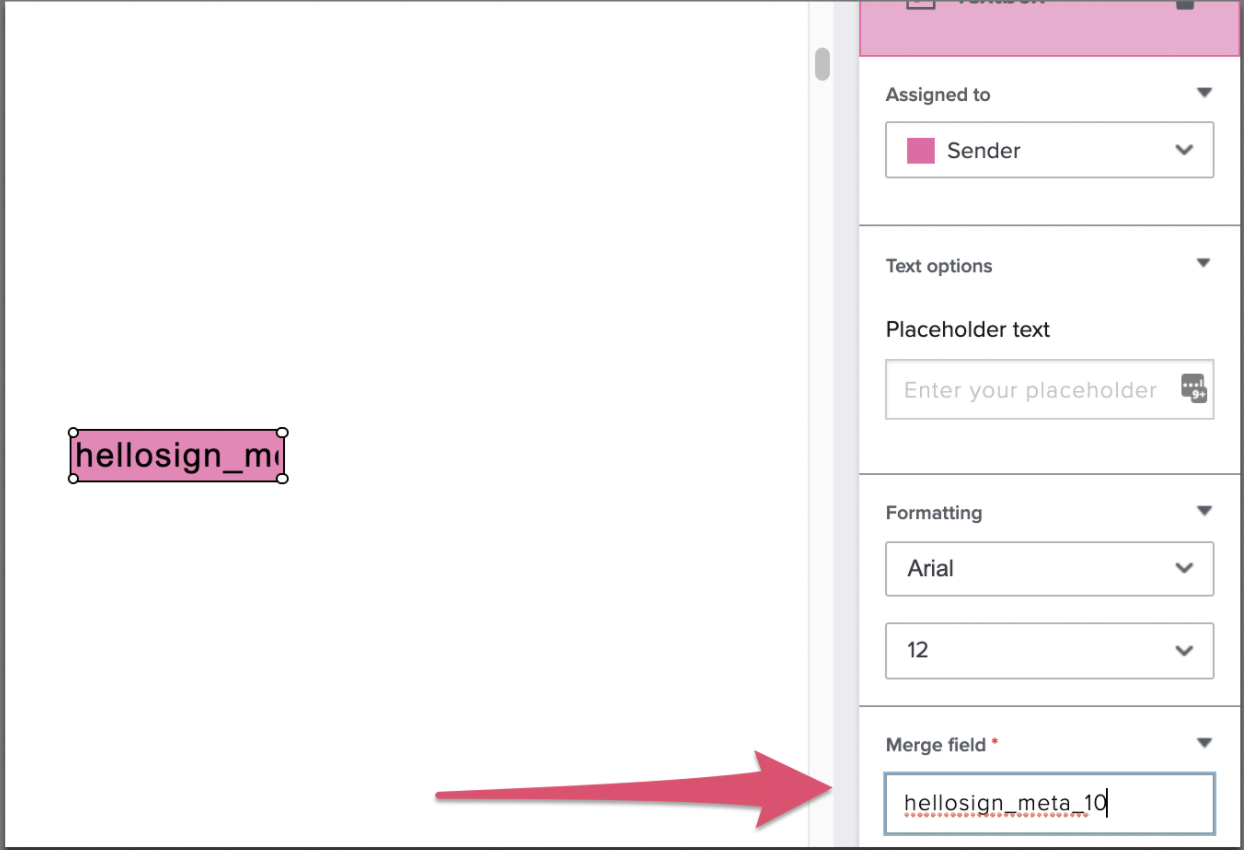 Make sure to save the changes once you finish setting up your template. Now, your template is ready to use!
This is how the hellosign property will be shown when sending a signature request from HubSpot: