Within the admin console each organization admin or manager has the ability to set the branding for the whole company, this includes logo, tagline and company name. If Multi-Teams has been set up, each team, or individual users, can be given the ability to edit their own branding. This can be enabled within the admin console by the org admin or manager.
To enable team admins and managers to set their own team's branding the org admin or manager will need to navigate to their admin console.
Click on 'Settings' in the main menu along the lefthand side of the screen.
Select General to open branding settings.
The first option will be the 'Company name', to the far right use the dropdown menu to select who will own the ability to edit this item.
- Team admin/manager can set this for their individual team.
- Each User will allow all individual users on the account regardless of team to edit this field in their business settings.
(Optional) Repeat step 3 for all following options.
Click 'Save settings' at the bottom of the page after editing has been complete.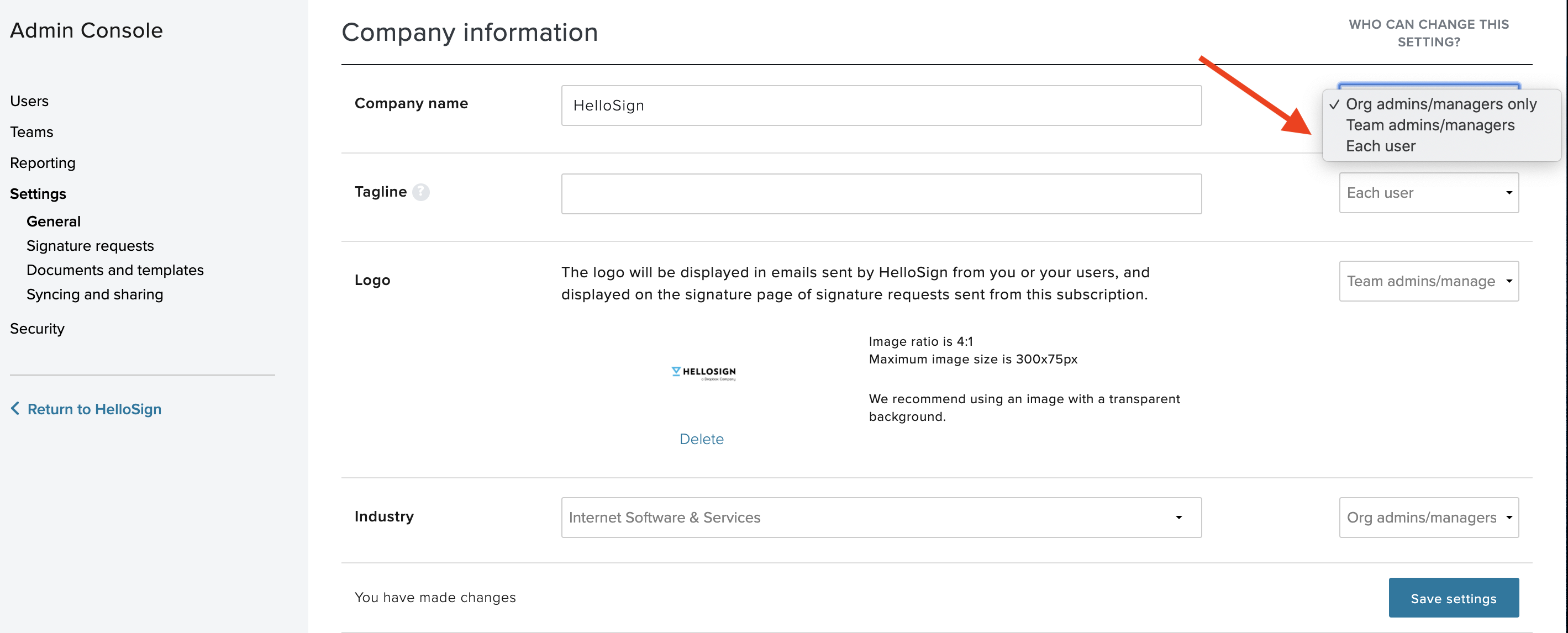 Once enabled the team admins and managers will be able to edit these items within the admin console.